There was a lot of behind-the-scenes drama during the filming of many DCEU projects that had the universe failing before it was ever really given a chance. One of the most affected films by the drama, besides 2017's Justice League, was Batman v Superman: Dawn of Justice. The movie was going to be a very different film, with another villain and slightly different plot and events that made more sense in relation to the Black Zero event. Unfortunately, much of the film had to be changed due to leaks.
RELATED: Ben Affleck's The Batman: The Unmade SnyderVerse Movie
Zack Snyder's Initial Villain
According to a Redditor, "[Batman v Superman] was going to be a very different film than the one we got. Batman was always there, but originally… Corbos, a victim who suffered from the Black Zero Event was going to be the upfront villain, who is later turned into Metallo by Lex."
Metallo was a Kryptonite-powered cyborg and one of Superman's most dangerous enemies. In the comics, Metallo was obsessed with Superman and often blamed him for the fatal accident that led to him gaining his cybernetics.
However, Zack Snyder had given the character a direct reason to hate Superman through the Black Zero Event, making the events that were sure to be carried out significantly more emotionally charged than a paranoid Batman hunting Superman because he believes the Kryptonian is dangerous.
RELATED: AI Points Out Interesting Details About Batman's Life
The Leak that Forced Snyder to Change His Movie
Unfortunately, shortly after Batman v Superman entered production in 2014, the entire script was leaked to Marvel from Geoff Johns' office. Apparently, Marvel scrapped their original idea for Captain America 3 to create Captain America: Civil War.
The Redditor then pointed out the many similarities between Civil War and Dawn of Justice, such as the "Billionaire vs Boyscout" plotline, with a strategic win but a moral loss, "[Government] and Media witch hunting", "Prominence of Mothers", "Bomb blasts pushing the heroes" and the "Villain pulling the strings from behind." They also reminded fans that the Russos admitted that Civil War has only been greenlit after Batman v Superman.
Thanks to the leak, Snyder was forced to re-write the last two acts of his film and the main villain, which is how Doomsday came onto the scene. Corbos was turned into Wallace Keefe, a supporting character Lex Luthor uses to further his plans.
Snyder also decided to "tighten the crew" to avoid further leaks. Unfortunately, news about Doomsday still got out. After all the rewrites and changes during production and the re-announcement of Batman v Superman's release date, Marvel announced that Civil War would be released on the same day, forcing Warner Bros. to change their release date for the third time.
After all of that, Warner Bros. lost confidence in DC, and the fight for control over the DCEU began, starting with the length and age rating of Dawn of Justice, which was cut down by 30 minutes to secure a PG 13 rating.
RELATED: Would Henry Cavill Make an Even Better Batman?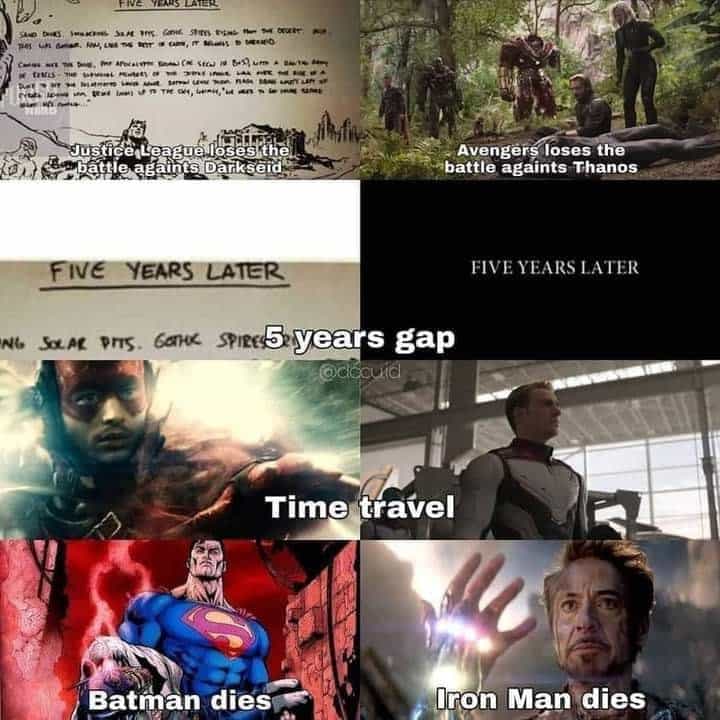 TL;DR
Metallo was meant to be the main villain for Batman v Superman.
Civil War was born thanks to a leaked script to Marvel, and Zack Snyder had to change his villain.
Batman v Superman received a terrible response from critics, and the power struggle and ultimate failure of the DCEU began.
What do you think of the drama surrounding Batman v Superman: Dawn of Justice?