In 2019 Webtoon pulled in over 100 billion views annually. It's a gobsmacking figure that clearly paints how audiences want to read comics in the modern age. Now, in September 2021, DC got with the times and released the first Batman Webtoon titled Batman: Wayne Family Adventures.
Unsurprisingly, the Batman Webtoon is a huge hit, sitting pretty at the top of the New & Trending chart. Written by CRC Payne and inked by Starbite, Batman: Wayne Family Adventures isn't trying to replicate the formula of the mainline book. It's a light-hearted and breezy read, choosing to focus on the dynamic and relationships between the Bat-Family members instead of crime-fighting action.
At the same time, it's proving what everyone has said for a while now: Webtoon and similar formats are an untapped market for western comic book publishers. Ironically, this has been crystal clear for years, but they've chosen to largely ignore the platform in favour of doing what they've always done before.
The comic book industry has found itself in a state of flux for some time now. While comic book movies and TV shows pull in outrageous numbers, the publishers struggle to attract younger readers to the comics. They've tried everything: reboots, making heroes younger, and even creating books solely for a younger audience. Yet, nothing seems to stick…
The reason for this failure is simple: times have changed. Just like most people are consuming music and media differently from how they did 20 or 30 years ago, so is the younger comic-reading audience. Why should they be dropping $4.99 on a title that's connected to twenty others and will be rebooted in a year anyway? Instead, they can read something simple and enjoyable like the Batman Webtoon—for free and on a trusted platform.
This isn't to say that the market for the floppy book is dead. There will always be a market that values the physical medium—much like vinyl collectors—but should it be the core focus of the business? Looking at the engagement of some of the Webtoon Originals (and even the Batman Webtoon), it's evident that the audience is far more invested in these series than what's taking place at Marvel or DC now. Take the smash hit Lore Olympus as a prime example.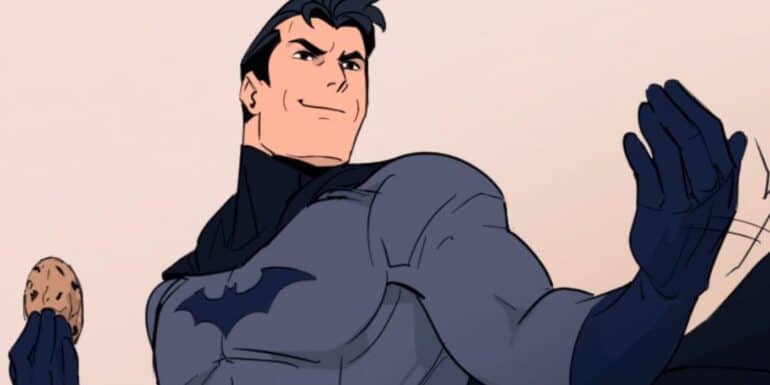 If comic book publishers are serious about reaching the next generation of fans, they need to adapt and find them on their platform of choice. Good business practice says you should go where your audience is, so it's vital that comic book publishers stop resisting change and start accepting the inevitable. The success of the Batman Webtoon is all the proof they need that this isn't a fad but the future. With more DC Webtoon projects on the way, maybe a tide is finally turning in the industry…
Tell us, have you read the Batman Webtoon? And do you think that other comic book publishers should follow suit? Let us know your thoughts in the comments section below.