Get ready for an epic adventure in the Wild West! Check out our list of 10 talented actors who would be perfect for a live-action Red Dead Redemption movie. From rugged cowboys to cunning outlaws, we've got you covered. Don't miss out on this exciting casting speculation!
RELATED: The Top 20 Best Western Movies of All Time
Could a live-action Red Dead Redemption movie revive the Western film genre? If recent years are anything to go by, it's safe to say that the glory days of Western cinema are long gone. Sure, there have been some impressive modern takes using the same plots and settings that we saw in some of the best Spaghetti Westerns ever made, but the undeniable truth is that there are much fewer cowboys on the big screen these days.
The same, however, can't be said of video games. A few years back, Rockstar Games released what many consider to be one of the finest titles to ever grace a game console: Red Dead Redemption 2. A prequel to the first game in the series, this game offered players a cowboy adventure that feels unlike anything they'd ever played before.
Let's take a look at the actors who we would love to see in a live-action movie adaptation of this magnum opus of gaming, Red Dead Redemption.
1. Bryan Cranston as Hosea Matthews
Since a game like Red Dead Redemption 2 is so jam-packed with characters and different storylines, we believe that the best course of action for a cast such as this would be to focus on the Van der Linde gang.
If we're speaking of this notorious gang, we can't leave its co-founder, Hosea Matthews, behind. The always brilliant Bryan Cranston would play Hosea's character with the nuance it deserves. After all, the Van der Linde's second in command wasn't always behind Dutch van der Linde's plans, making Hosea a sort of father figure for everyone in the gang.
2. Pedro Pascal as Javier Escuella
The gang welcomes drifters and outcasts from all walks of life, especially those of dubious reputations like Javier Escuella. Originally an idealist who fought in the Mexican Revolution, Escuella wound up lost and dishevelled in America – until he found Dutch.
For this character, an actor who speaks fluent Spanish would be a must, since Escuella hasn't completely mastered the English language. The Mandalorian and Narcos veteran Pedro Pascal would be a great fit for the role, especially since he is a native Spanish speaker. His experience in those two shows, which also happen to be some of the best contemporary westerns on TV, would be ideal for a Red Dead Redemption film.
RELATED: Jack Black's Hope for a Red Dead Redemption Movie Adaptation
3. David Harbour as Bill Williamson
Fans of the first Red Dead Redemption game might remember Bill Williamson as the introduction of what the Van der Linde gang has become. Traumatized by the horrors of civil conflict, Williamson found in Dutch's gang a place that accepts him for who he is.
The character bears a noticeable physical resemblance to Stranger Things and Black Widow actor David Harbour. There's no doubt that Stranger Things and Marvel fans alike would be thrilled to see him in a Red Dead movie.
4. Emily Blunt as Sadie Adler
One of the most undisputed badasses in the game, Sadie Adler is a markswoman and a central member of the gang of outlaws. Being a female enforcer is no easy task, but there's certainly no better woman for the job than Sadie.
For this role, we believe that Emily Blunt, from A Quiet Place, might fit the role of the awesome markswoman to a T. After all, she's already proved she can kick all sorts of behind in the 2014 action sci-fi flick Edge of Tomorrow.
5. Lauren Cohan as Abigail Marston (née Roberts)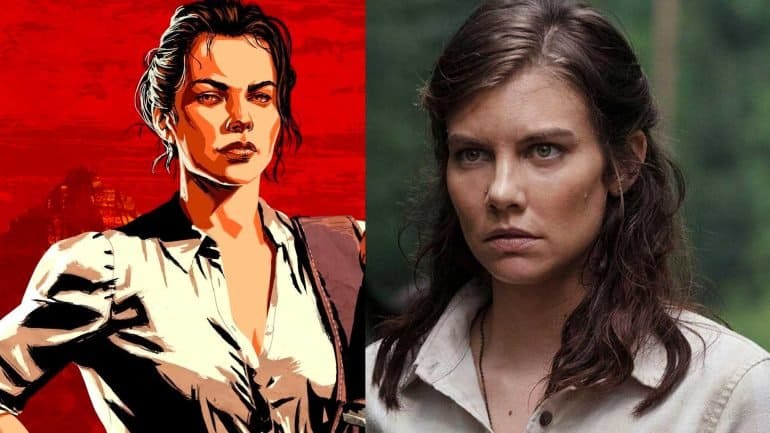 The woman who would later marry marksman and Red Dead Redemption protagonist John Marston is also a force to be reckoned with in the Van der Linde gang. Abigail left her life as a lady of the night behind to marry the man she loved, and the rest of the gang looked up to her as a motherly figure with a fearsome temper to boot.
The Walking Dead's Lauren Cohan would be ideal to play Abigail. Not only does she somewhat resemble the video game character, but her role in the zombie series is somewhat similar to Abigail's in Red Dead Redemption – minus the undead, of course. We'll leave that apart until there's a list of people we'd like to see in a live-action Red Dead Redemption: Undead Nightmare adaptation.
RELATED: Red Dead Redemption Gets A Sci-Fi Upgrade
6. John Boyega as Lenny Summers
Lenny Summers is one of the youngest members of Dutch's gang. Despite his age, he's wise beyond his years and has proved to be a skilled marksman on multiple occasions. A loyal and respectable member of the gang, he looks up to Dutch like most of his peers and has earned the respect of those who ever witnessed him in action.
For this role, we believe that John Boyega would be simply fantastic. After his amazing debut performance in Attack the Block and his part in the latest Star Wars trilogy, Boyega has absolutely earned this role.
7. Wyatt Russell as Micah Bell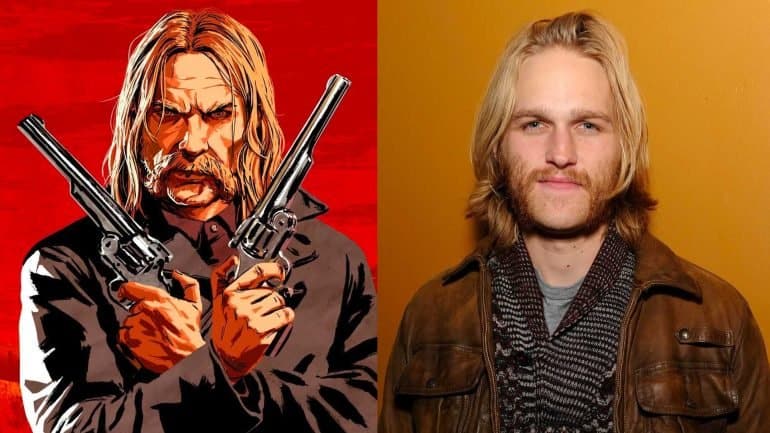 Players who have beaten Red Dead Redemption 2 know that Micah Bell is one of the most pivotal characters in the game's story, and that's why we'd need the perfect actor for such a prominent role.
For these reasons, we believe that Wyatt Russell would make a great Micah. Kurt Russell's son has jumped to mainstream popularity with films like 22 Jump Street and Overlord, not to mention his role as U.S. Agent in the MCU. With his experience, it would be great to see him in a Western, even if the character he has to play is one of the most despicable of the bunch.
8. Daniel Day-Lewis as Dutch van der Linde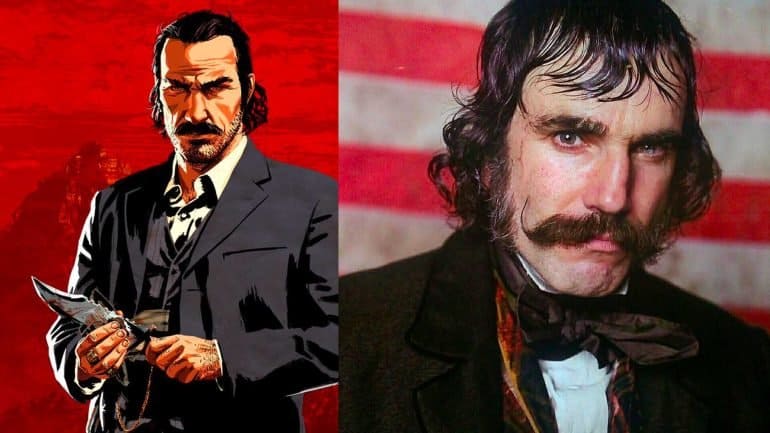 The legendary Dutch van der Linde is a living myth in the world of Red Dead Redemption. His larger-than-life persona and idealistic brutality have turned him into one of the most iconic antagonists of modern gaming.
Mostly due to his amazing role in Gangs of New York, we believe that Daniel Day-Lewis would be the perfect live-action Dutch. Both Dutch and Bill the Butcher are certainly magnanimous villains that elevate their respective stories to the next level. We know that it would be near impossible for Day-Lewis to leave his retirement behind for a video game movie, but hey, people can dream.
RELATED: Fans Want Charles Smith As The Protagonist Of Red Dead Redemption 3
9. Norman Reedus as John Marston
There are two very different versions of John Marston in the two Red Dead Redemption games. While we meet John as a sour and broken man at the beginning of the first game, RDR 2 offers a glimpse into John's upbringing in the Van der Linde gang.
Reckless and emotionally distant from his family, young John is nothing like his more mature self. For this, we believe that Norman Reedus would be the right fit for the role. After all, his role in The Walking Dead pretty much has the same moral transformation that John Marston goes through in the games, so it would come naturally for Reedus to play this role in a live-action Red Dead Redemption movie.
10. Josh Brolin as Arthur Morgan
The man of the hour in Red Dead Redemption 2, Arthur Morgan is one of the most revered Van der Linde's gang members by a mile. After his faith in Dutch and the gang falters due to the leader's moral fibre, Morgan has to face the consequences of his ruthless life as an outlaw, as the world he always believed in crumbles.
If there's one man who can capture Arthur Morgan's cold yet "justified" actions, that would be Josh Brolin. His roles in movies like No Country for Old Men and Sicario pretty much confirm that Brolin is to modern westerns what Clint Eastwood was for legendary Italian cowboy films. He'll be perfect as a lead in a live-action Red Dead Redemption movie.
RELATED: Must-See Destinations In Red Dead Redemption 2
Tell us, who would you cast in a live-action Red Dead Redemption movie?