On a recent poll on Ranker.com, Edge of Tomorrow was voted into fourth place for movies that need sequels. But what happened to Edge of Tomorrow 2 and should there be a sequel to the popular sci-fi franchise?
RELATED: Cloverfield 2: Is This The Sequel We've Been Waiting For?
The trippy sci-fi blockbuster Edge of Tomorrow might be one of Tom Cruise's most explosive films — and that's saying much for a guy that might be one of the most recognisable action stars of our generation. Based on a Japanese light novel (All You Need Is Kill), the movie managed to become a smashing box-office success against all odds.
Despite all the fuzz, it's baffling to hear that a proper Edge of Tomorrow sequel never came to be. The fact that we haven't gotten a second film is not due to lack of trying, though: Cruise is a devout fan of the franchise, being the first person in the production team to reportedly come up with the idea for a possible sequel.
Still, the future of the franchise remains submerged in some serious doubts — especially since the COVID-19 pandemic made every film absurdly more costly to produce. It seems like we might never get a continuation to what happened in the first film, but that doesn't mean that an Edge of Tomorrow sequel will never happen.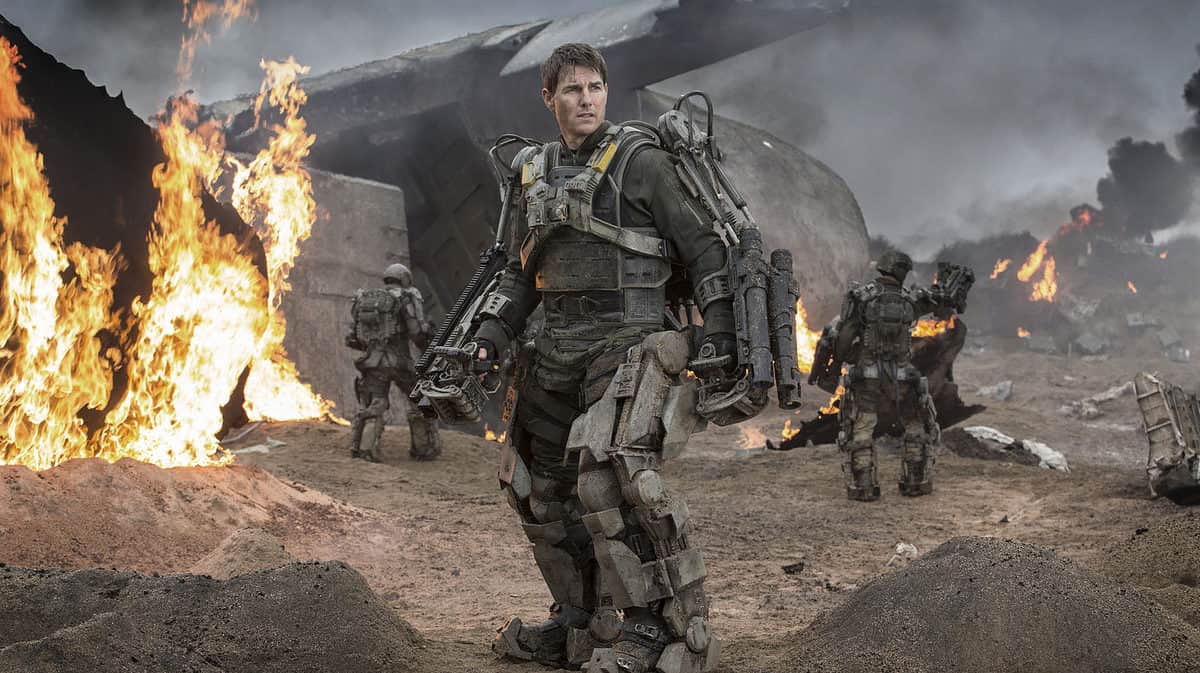 Divergent Storylines
Before we move on, it should go without saying that we'll get into some major spoilers concerning Edge of Tomorrow's ending — specifically how much it differs from what the original Japanese light novel concluded.
The ending to the movie is much more similar to what we've come to expect from average movie blockbusters: the good guys win, the aliens are defeated; everyone celebrates, and then the credits roll. This is not necessarily a bad ending, but it is radically different from what happened in Hiroshi Sakurazaka's light novel.
At the end of the original All You Need Is Kill, the main character has a duel to the death with the equivalent of Emily Blunt's character in the movie. This ending has a more bittersweet tone to it — and more importantly, it also leaves the conclusion feeling even more definitive than it was in the movie.
All of this is to say that, yes: from a narrative point of view, there's still some room for an Edge of Tomorrow sequel. Considering that the allied invasion against the aliens is still ongoing in the film (even though the Alpha is dead,) it wouldn't be too out of the question to think that there might still be an ace hidden in the aliens' hands.
Speaking with Entertainment Weekly in 2021, Emily Blunt confirmed that there is a screenplay for Edge of Tomorrow 2. But while she believed that the screenplay was incredible, she doesn't seem that convinced that it will actually get made.
"That was an amazing script, but I don't know what the future holds for it. I did read a script that was in really great shape, but it's just a matter of if that can even happen now," the British actress said. "I don't have the straight answer on that one."
Later on The Howard Stern Show, the A Quiet Place actress continued to express her interest in Edge of Tomorrow 2, but was even more cynical about the future of the franchise. "We wanted to [make it]. Honestly, I think the movie's too expensive," she admitted. "Yeah, I don't know how we're going to do it. I think that it's hard to align everyone's schedules. I would love it. Doug Liman would love it. Tom would love it. We'd all love to do it, but I think until we figure out what's going on with the industry – honestly, I think we need to figure out what is the next road map for the kinds of films that people want to make."
Surprising Resurrection
If we've learned anything from the entertainment business in these recent years, is that great stories don't always present themselves as movies anymore. With the advent of streaming platforms serialized shows have gained some serious popularity — and that seems to be what the future of this franchise is aiming for.
A little over a week ago, Village Roadshow Pictures confirmed that a spin-off show based on the events of the movie is currently in production, with the intention of releasing it exclusively on HBO Max. This is huge news for fans of the franchise, as it could re-spark the chances of seeing an actual Edge of Tomorrow sequel.
Even if we never get a sequel film, it's great to hear that we'll get to see a continuation of the movie in some form. Who knows — maybe if the show is popular enough, we might end up getting a proper Edge of Tomorrow sequel after all. And even if we don't get a movie, shows like Peacemaker have proved that HBO Max really knows how to do a great series that pleases both critics and long-time fans of any franchise.
RELATED: Wanted 2: A Sequel To The 2008 Movie Is Still Very Possible
FAQs About Edge of Tomorrow 2 Answered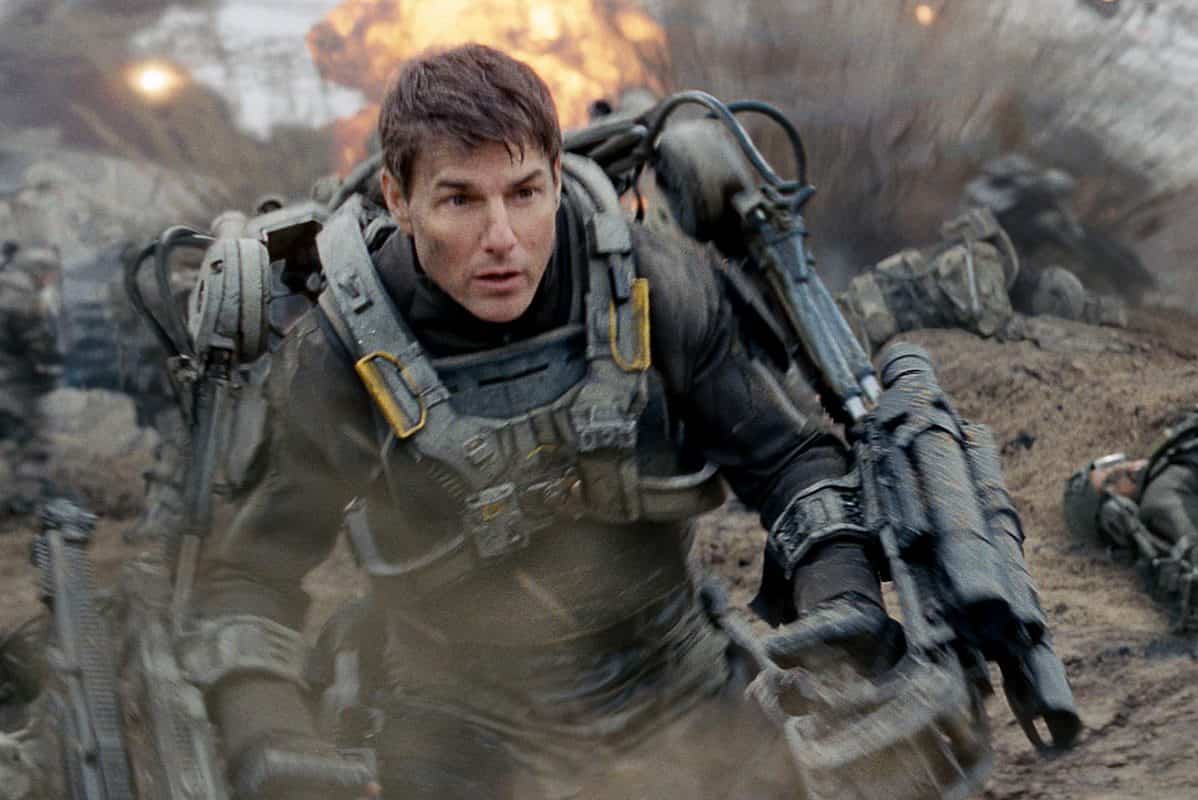 Will there be an Edge of Tomorrow Part 2?
Yes, it has been confirmed that there will be an Edge of Tomorrow sequel. The film is currently in development, with both Tom Cruise and Emily Blunt returning to reprise their roles. In an interview with Collider, director Doug Liman confirmed that the sequel is in the works and that it would be a "revolutionary" follow-up to the original.
Is Edge of Tomorrow 2 a prequel?
No, Edge of Tomorrow 2 is not a prequel but a direct sequel to the original film. The story will continue from where the first film left off, with Tom Cruise's character, Major William Cage, and Emily Blunt's character, Sergeant Rita Vrataski, teaming up once again to battle the alien invasion.
Why does Edge of Tomorrow have two titles?
Edge of Tomorrow was originally titled "All You Need Is Kill," which is the title of the Japanese light novel on which the film is based. However, the filmmakers later changed the title to "Edge of Tomorrow" for its international release, as they believed it was more marketable and easier to remember. Additionally, the film was later released on home video under the title "Live Die Repeat," which is a tagline that was heavily used in the film's marketing campaign.
What does the ending of Edge of Tomorrow mean?
The ending of Edge of Tomorrow sees Tom Cruise's character, Major William Cage, and Emily Blunt's character, Sergeant Rita Vrataski, successfully destroying the alien Omega, which breaks the time loop and allows them to live in a world without the alien threat. However, the final scene of the film shows that the characters have a deep sense of déjà vu, suggesting that they may have retained some memories from their previous time loops.
Many fans have interpreted the ending to mean that the characters have retained some knowledge of the previous time loops, which could give them an advantage if the alien threat were to return. It has been speculated that this may be explored further in the upcoming sequel, Edge of Tomorrow 2.
In conclusion, Edge of Tomorrow has been confirmed to have a sequel, which will continue the story of the original film. The first film had two titles due to a marketing decision, and the ending has been interpreted in different ways by fans, leaving the possibility for the story to be further explored in the upcoming sequel.
Would you like to see an Edge Of Tomorrow 2 or is there no need for a sequel?