Vampires haven't been cool in a while — not since Dracula Untold, Interview With The Vampire, Blade and Bram Stroker's Dracula. Could a live-action Castlevania movie be the one to resurrect the horror subgenre?
Among the long list of popular Konami titles, perhaps the one that was past overdue an adaptation of some form was the Castlevania series. Thankfully, in 2017, Netlfix brought the third installment in the series to life with an animated adaptation, and it was just as great as fans were expecting. With some interesting changes made to the source material, Netflix's Castlevania has created its own mythos that exists outside the limitations of the legendary game series. However, what if we were to create a live-action movie version of everyone's favorite vampire-killing video game franchise?
Let's take a closer look at the actors we'd pick if there ever was a Castlevania live-action movie adaptation.
Jamie Campbell Bower as Grant Danasty
Long-time fans of Castlevania III: Dracula's Curse would no doubt have noticed that the team's rogue, Grant Danasty, is conspicuously missing from Netflix's animated adaptation. Truth is, a pirate/thief with acrobatic abilities, and not much backstory beyond that, would have been a tough choice to develop in a series, but we believe that he should be included in a live-action Castlevania movie adaptation.
Grant "The Nasty" Danasty – yes, that's his real name – is a former pirate captain with exceptional acrobatic abilities. He's also one of the characters with fewer appearances in the mainline Castlevania series, so that might be another reason why the creators of the animated show left him behind.
For the live-action version, we believe that Jamie Campbell, of Twilight fame, would be perfect for the role. Not only has he some experience working on a series that's tangentially related to vampires, but he also has the youngish looks that would fit a character such as Grant.
Ana de Armas as Carmilla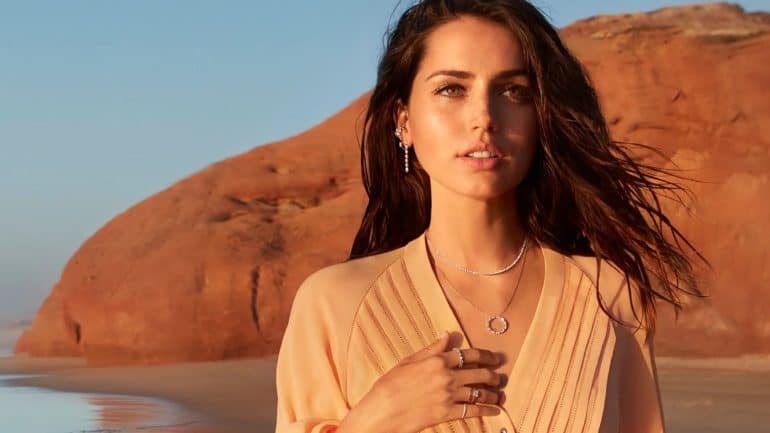 Though the character has appeared in numerous Castlevania titles before, it wasn't until the Netflix animated series that his lore and background were expanded, turning Carmilla into a proper main player for the show. This role is justly deserved, as the character that inspired the Castlevania version of the character has a fascinating story to tell.
Carmilla is a gothic novella that predates Bram Stoker's Dracula by some twenty-six years. In a sense, Carmilla is one of the original vampires, while everybody's favorite bloodsucking Count rode on her coattails.
Our live-action movie version of Carmilla would draw some inspiration from the one seen in the Castlevania show, that is, she'd be one of the main antagonists rather than just another of Dracula's minions. As such, she must be played by an actress with an impressive dramatic range, hence why we believe that the part should go to Ana de Armas.
De Armas has made a huge splash in Hollywood over the last couple of years thanks to her work on movies like Blade Runner 2049, Knives Out, and Deep Water. Her performances are notable for their intensity and ability to portray complex characters. She'd undoubtedly give Carmilla the gravitas needed to become one of the most intriguing villains in the film.
Ralph Fiennes as Death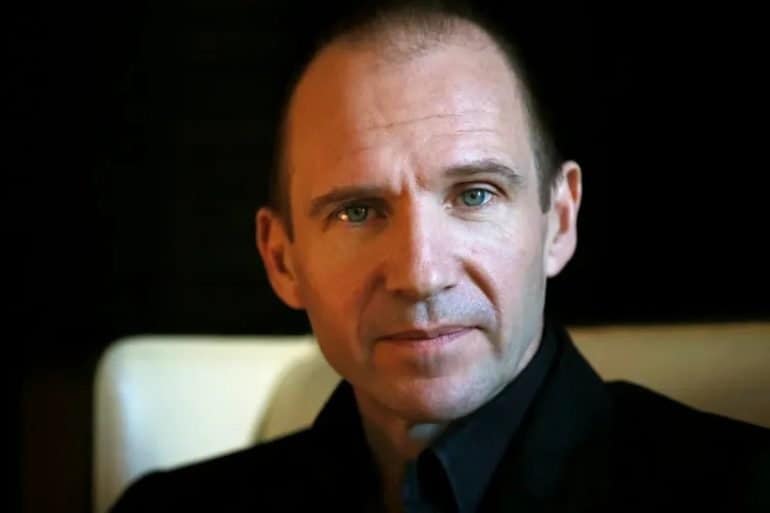 An eleventh-hour addition to the Netflix animated show that is as iconic in the Castlevania franchise as Dracula himself is the Grim Reaper, also known as Death. One of Dracula's most menacing comrades, the two share a close bond that goes back centuries, and as such, he deserves a prominent role in the live-action adaptation.
Death has appeared as one of the game's bosses since the very first game in the series. It would be a disservice to the series to not include him in a live-action adaptation, not to mention that he's the one responsible for most of Dracula's resurrections.
Ralph Fiennes has portrayed many memorable characters throughout his career, and his turn as the Dark Lord Voldemort in the Harry Potter series is arguably among his best. We couldn't think of anyone better suited for the role of Death in a live-action Castlevania movie.
Additionally, Fiennes has always had an almost supernatural talent to play menacing villains. Who could forget his role as Francis Dolarhyde in Red Dragon? That kind of terrifying, psychopathic energy is precisely what we need from the Castlevania incarnation of the Grim Reaper.
Saoirse Ronan as Sypha Belnades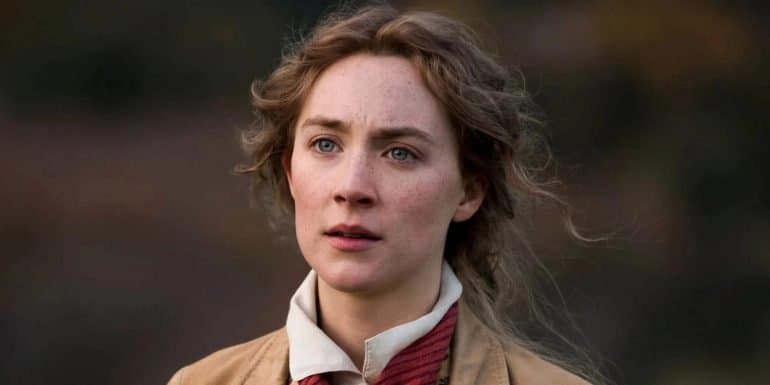 Unlike Grant, the Belnades name has had more than one appearance in the mainline Castlevania series. While Sypha herself was, like much of the Dracula's Curse cast, a one-off character, the magic powers of her family are the stuff of legends in the games' lore.
The romantic connection between Sypha and Trevor Belmont was mildly explored in one of the original endings of Dracula's Curse, with some theories connecting the powers of the Belmont clan with the Belnades through their marriage.
Sypha can't be missing from a live-action version of Castlevania, especially when such an adaptation is based on Dracula's Curse. Although she leans more towards the drama side of Hollywood, we believe that Saoirse Ronan would make an outstanding Sypha.
Known for her work in Lady Bird and 2019's Little Women, Ronan is an actress whose versatility is unparalleled; she can adapt to any type of role—romantic, comedic, or even adventurous, all the while keeping her performance earnest, natural, and true to herself. Seeing her in a live-action Castlevania movie adaptation might be shocking for long-time fans of her career, but it would also elevate the adaptation's overall quality.
Keanu Reeves as Alucard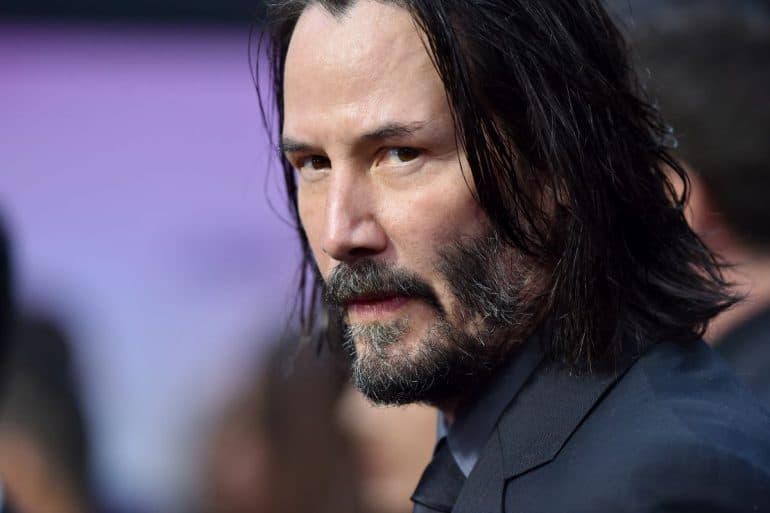 Alucard is, without a doubt, one of Castlevania's most iconic and beloved characters. His ties to both the Dark Lord of the Demon Castle and the Belmont bloodline make him a formidable ally against the forces of the night, and he has been instrumental in the fight against Dracula across the ages.
Since Alucard is an immortal vampire, we believe that there would be no better actor to play him than one that is the closest we have to a real-life vampire: Keanu Reeves. Yes, Alucard is supposed to be blonde and young, but we'd really love to see Reeves trying to do a British accent in a vampire movie again.
Additionally, Reeves would be perfect playing the son of the person we believe should be playing Dracula – even if he is a bit older in real life.
Richard Armitage as Trevor Belmont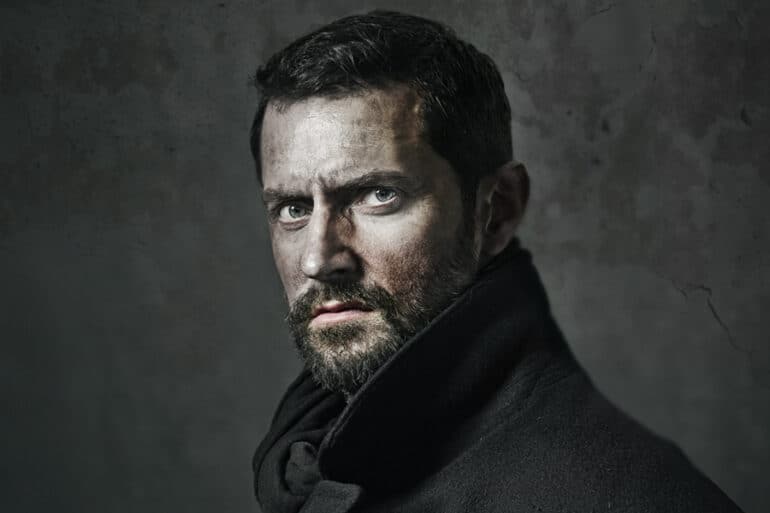 Since this is an adaptation of Dracula's Curse, the Belmont in charge of defeating Dracula would have to be none other than Trevor Belmont. Canonically speaking, he is also the first member of the Belmont clan to fight the Count, even if he wasn't the first to wield the legendary Vampire Killer whip.
Trevor would be the main character in our adaptation, as Dracula's Curse, much like the animated series, follows his quest to defeat Dracula, joining a host of companions along the way.
For his part, we believe that there's no better man for the job than Richard Armitage. The English actor gave his voice to the animated version of Trevor, and it was such a perfect fit, that we think that he should also play the character in a live-action Castlevania movie setting.
Armitage can also be seen playing the lead role in the Netflix miniseries The Stranger, where his acting chops truly come to life.
Hugh Jackman as Dracula
Finally, the main villain in the Castlevania franchise deserves an actor with a larger-than-life presence to play him, and no one matches that description better than Hugh Jackman.
Though Jackman faced off against Dracula by himself in 2004's Van Helsing, this time, we think that he could use his experience in theatrics to play a tragic version of Dracula deserving of the Castlevania role.
Jackman would give Dracula a dramatic complexity that would paint him as the tragic villain that he truly is, rather than just a run-of-the-mill bad guy like the early Castlevania games described him as.
This is Symphony of the Night's Dracula, the one with a complicated relationship with the human race, and one that is at odds with his status as an immortal monster. Jackman would fit this role like a glove, and we can only dream of what his live-action version of Dracula might look like.
Tell us, would you like a live-action Castlevania movie?