One of the most widely discussed movies until this day, the original 1982 Blade Runner quickly became one of the most influential sci-fi films ever made. Leaving behind more questions than answers, it was no surprise that a sequel would eventually be released in the form of Blade Runner 2049 — creating even more confusion and dubious interpretations in the process.
The super-advanced sci-fi world of Blade Runner is inhabited by bioengineered humans, known as replicants, as well as regular old-fashioned humans who act as the masters of this dystopian society. After a series of scandals marred the public perception of the replicants, a special police task force known as the "blade runners" is assigned the mission of "retiring" any malfunctioning replicants from the streets.
That sounds like your standard science fiction flick so far, but the thing that set the world of Blade Runner apart from other dystopias of its time is the nuanced moral ambiguity at the core of its narrative. Could replicants be considered human? What gives a human command over the replicants? What if these man-made golems could conceive a child of their own? That particular question is precisely what fuels the plot of Blade Runner 2049 and the story of the replicant blade runner, K.
Artificial Conception
Rachael was, without a doubt, the most prominent character in both the first Blade Runner and in 2049. A rare 'Nexus-7' replicant, she was made to be as close to a human as possible, including the ability to outlive her replicant peers' limited four-year lifespan. She's also able to conceive children much like a real human woman could, giving birth to a child with Deckard (the protagonist of the first film) sometime before 2049.
For most of Blade Runner 2049, we believe that K might be Deckard and Rachael's long-lost son. K has some concerning visions of a childhood he doesn't fully recall, leading him to believe that he might not even be a replicant. He sets out to find the origin of these memories, but what he discovers is that they've been artificially implanted on him, and they might belong to Dr. Ana Stelline, a replicant memory designer.
Future Ideals
After a brief meeting with the leader of the replicant freedom group, K concludes that Stelline is Rachael and Deckard's real daughter. The memories implanted in him were those of Stelline, which causes a sort of moral panic in the despondent replicant.
However, K manages to find Deckard and reunites him with Stelline, losing his life in the process. With the secret of the Nexus-7 replicant's reproduction safe from the clutches of the Wallace Corporation, the further struggle between replicants and humans has been prevented once more.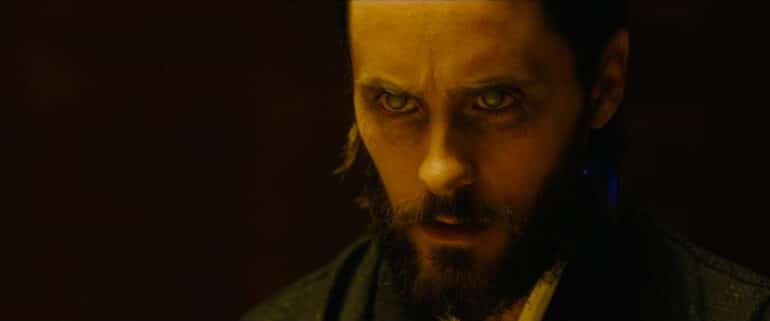 Lingering Questions
Sadly — or fortunately, depending on how you look at it — some questions left behind by the first film don't get an explicit answer in Blade Runner 2049. The ages-long question of "is Deckard a replicant?" gets a few mentions here and there throughout the film, but we never get any outright confirmation or disproval of the theory.
The ethical implications of using replicants for the equivalent of slave labour are further expanded in 2049. In some ways, Blade Runner 2049 chose a different approach to its predecessor when it comes to the matter of replicants and their place in human society. Fans of the original film might notice that most of Roy Batty's ideals are revisited in 2049's theme of memories and what constitutes the human conscience.
The themes explored in Blade Runner 2049 are fascinating to explore and frightening to ponder, and fans will be pleased to know that this sci-fi universe remains as mysterious as it ever was. Film buffs and Philip K. Dick's fans might also be happy to see that all of these stories of replicants and humans, and the struggle between these similar life forms, will never be lost in time, like tears in the rain.
What are your thoughts on Blade Runner 2049?