In a recent interview, Ben Affleck hinted that he was done with big IP movies, which most probably includes Batman films:
"I don't want to do IP movies, where you have this sort of built-in audience. That's something I was interested in and liked, and I just don't like anymore. I like other people who do it. And if you are going to do it, you should love it. And I love something different. So, I want to do that."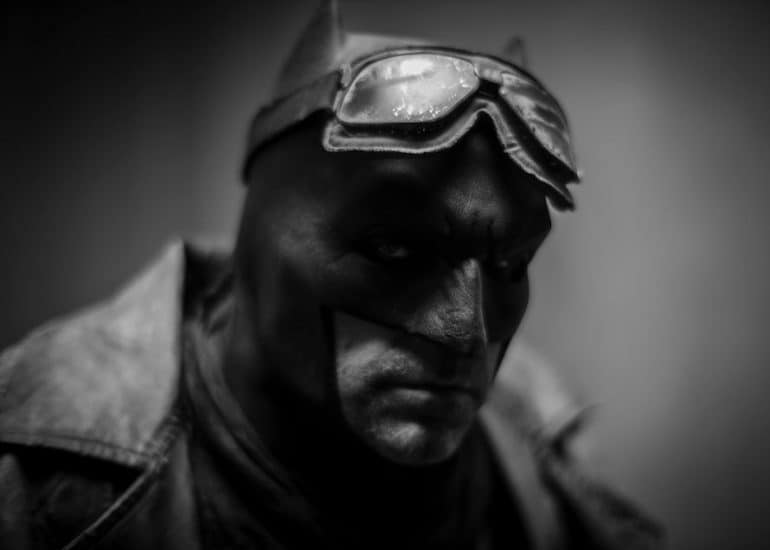 It's no secret that the DCEU has a pacing issue. For some reason, the franchise tried to do its Avengers team-up right after one movie (Man of Steel) without properly introducing two-thirds of its members. We know who Batman and Wonder Woman are by cultural osmosis, but they weren't properly introduced to audiences before Batman v Superman: Dawn of Justice.
That might be one of the reasons why Ben Affleck's Batman is so divisive among fans. This Batman is older than its earlier counterparts, but we never got to experience firsthand the events of its fight against crime.
A character that's introduced so suddenly will always have a hard time connecting with audiences – and even with the actors who play them. That's what happened with the so-called "Batffleck."
Now, Ben Affleck is not your everyday celebrity; the actor has enjoyed a healthy amount of popularity both as an actor and a filmmaker, so seeing him starring as one of the most prominent heroes in the DC Comics roster should be a dream come true, right?
For the most part, it is: Affleck is one of the best actors to ever step into the role of Gotham's Dark Knight – so why does he look so miserable doing it?
The answer is that the character might not mean as much to him as it did or does to most of the die-hard DC fans everywhere.
Ben Affleck just doesn't care about Batman anymore.
Cultural Impact
Batman is one of the most popular superheroes ever created. There's hardly anyone who hasn't heard his name or knows just a bit about who Batman represents. Along with Superman and Spider-Man, Batman composes part of the holy trinity of comic book characters.
For any actor, being chosen to play Batman in a new trilogy are some of the most exciting news you could ever get, but most actors are not like Ben Affleck.
Batman v Superman came at a time when Ben Affleck was riding on the coattails of two massively successful drama films: Gone Girl and Argo, the latter of which he also directed. We're talking about an actor who has a pretty well-established career already in the bag, and that means that when someone offers him the role of "Batman," he's probably going to see it as an easy way to pay the bills.
In retrospect, there were all kinds of warning signs about Affleck's enthusiasm regarding the Batman versus Superman film. For example, just a few months before Batman v Superman was released, Affleck mentioned in an interview that his kids "Don't care if [he's] Batman" as they would rather see Frozen.
Under Pressure
In early 2020, Ben Affleck confirmed that he was passing the torch to someone else for the upcoming The Batman. One of the reasons why he did this is because he just didn't have anything else to give to the character, opting to give someone else the chance to play Batman instead.
This is some great news not just for the fans who are getting a new version of Batman in the DCEU, but for Ben Affleck himself, as it means that he will have more time to build his filmmaker career and star in projects he's passionate about.
Robert Pattinson is set to become the new Batman in the upcoming Matt Reeves film, but Affleck is going to make one final appearance as the Caped Crusader in 2022's The Flash. Let's just hope that the film becomes the swan song that Batffleck deserves, even if Affleck never fell in love with the iconic character.
Do you think Ben Affleck still cares about Batman?