Nowadays, it isn't often that comic book publishers succeed in introducing new characters, but DC struck gold with the creation of the Batman Who Laughs. What's even more remarkable is how this supervillain surpassed a host of legacy rogues to establish himself as the biggest and baddest in less than three years.
Created by writer Scott Snyder and artist Greg Capullo, the Batman Who Laughs made his first appearance in Dark Days: The Casting #1. As a Dark Multiverse version of Batman, he's a wicked merger of Bruce Wayne and the Joker. It's a deadly combination as he possesses Wayne's intelligence and strength as well as the Clown Prince's evil nature and homicidal tendencies.
The Batman Who Laughs was always meant to play a pivotal role in Dark Nights: Metal, but his popularity resulted in him receiving his own eponymous spinoff series. And now, in Dark Nights: Death Metal, he's taken his villainy and sinister nature to a new level, threatening the very existence of the DC Universe. There's a major event in Dark Nights: Death Metal #2 involving him that'll send shockwaves through the fandom.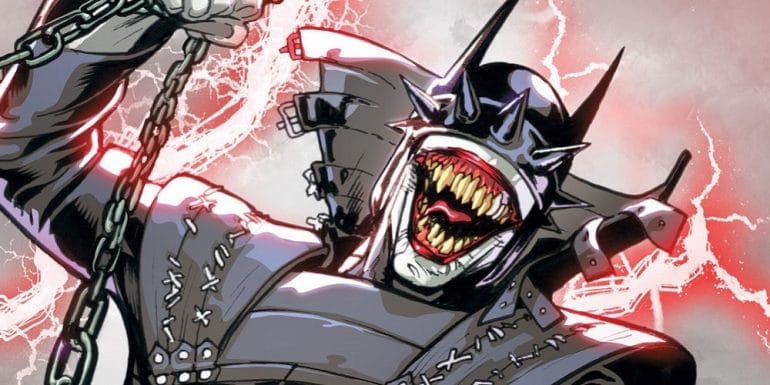 "We wanted to drive home the idea that he isn't the Joker; he's not the Joker wearing a Batman suit," Snyder told The Hollywood Reporter. "He's the strategic, level-headed, clear-eyed Bruce Wayne, devoid of any kind of moral compass. His only concern is to survive. He's an apex predator, and in that way, he's the most terrifying character—he has all of Batman's experience, training, his mind, but he applies all that to taking down anything that he sees as a threat.
While Snyder and Capullo's aim wasn't to create another Joker, they've inadvertently done so. The Batman Who Laughs is now everything the Joker used to be. Whenever his name is mentioned, there's a terror in the other person's eyes. He's an omega-level villain who's more than capable of causing cataclysmic events and changing the course of the DC Universe.
All of that was something you associated with the Joker in the past. Unfortunately, as a result of overexposure and being featured in too many storylines, the pale-faced criminal lost some of his mojo and status. It's too early to tell if the Joker War will elevate him back to the pantheon, but there's no denying that the existence of the Batman Who Laughs knocked him down a few perches.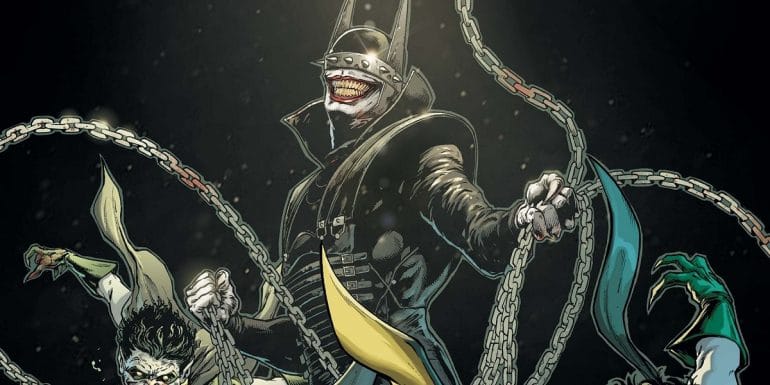 In fact, the Clown Prince of Crime views the Batman Who Laughs as an enemy. This new villain is the person who managed to bring Batman and Joker together, creating the most unexpected dynamic duo in the process. Not only has the Batman Who Laughs taken Joker's place at the table, but he's also stolen his favourite dance partner's attention. And the Clown Prince doesn't like to share.
Snyder agrees, telling Screen Rant: "I think there's something about Joker, also, that is performative and needs Batman. He wants Batman to acknowledge him, he doesn't want Batman ever to kill him, or do something past the line. At least our version of Joker, he's creating these things in his own weird mind to make Batman stronger, and continue this weird, evil dance with him."
Much like the Joker, though, the Batman Who Laughs runs the risk of being overexposed, too. Since his debut, he's been ever present in DC storylines. While it's welcome to see new characters introduced and used, let's hope that he receives a little vacation after Dark Nights: Death Metal.
Tell us, do you like the Batman Who Laughs and has he taken the Joker's place in the rogues' gallery? Let us know your thoughts in the comments section.