Warner Bros. Home Entertainment has released a clip showing the unique styling of the animated Batman: Death in the Family film's opening sequence.
Based on the popular Batman: Death in the Family comic book series and a prequel to 2010's Batman: Under the Red Hood, the animated comic book film will be the studio's first interactive story and will allow fans to choose the narrative through an innovative navigation tool. Guided by the viewer's remote control, viewers will be able to decide the fate of the characters involved.
In the stylish opening sequence, which was first shown at DC FanDome last month, we see Batman racing through Eastern Europe to stop the Joker, who has acquired a nuclear device. Just as Batman sets to avert a massive disaster, the Clown Prince of Crime sets Jason Todd up for the famous death scene – which fans voted for in the 1988 landmark DC Comics event.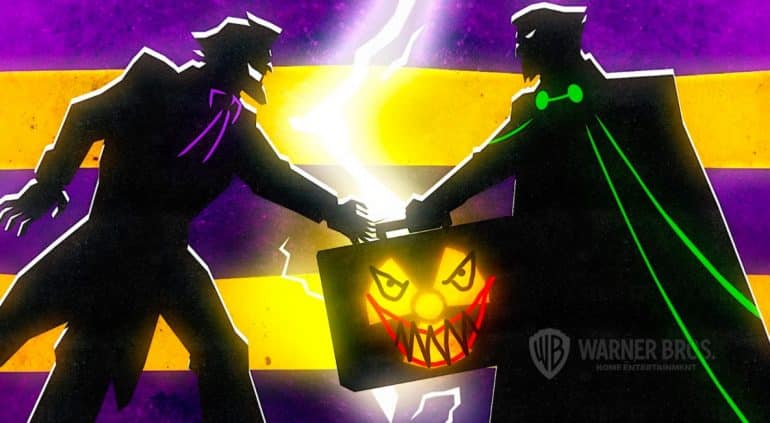 Adapting the classic Jim Starlin and Jim Aparo 4-issue comic of the same name, the film stars Bruce Greenwood, John DiMaggio, Vincent Martella, Zehra Fazal and Gary Cole.
Trained as Batman's protégé, Jason Todd brings a relentless sense of justice as Robin, who sets his sights on bringing down the Joker. But can Batman save Robin from a fate worse than death? Tragedy, revenge and redemption await in this groundbreaking DC film! Who will live? Who will die? Who will watch over Gotham? Also includes 4 additional DC Showcase Shorts: Adam Strange, Sgt. Rock, The Phantom Stranger, and Death.
Batman: Death in the Family is scheduled to be released on Blu-ray and Digital HD on October 13.