In the last few years, just about every comedian has hit the gym in hopes of signing up for MCU movies.
The studio is known to propel their actors into stardom. However, not everyone is overly excited about putting on the Marvel armour.
Here are 9 actors who turned down roles in MCU movies.
Olivia Wilde – Gamora
Olivia has taken on a few action roles in the past, including Tron Legacy and Cowboys And Aliens. However, she also turned down a few big ones.
Evidently, Marvel and James Gunn offered Wilde the role of the Guardians' sole female member, Gamora, the green-skinned alien warrior who is the adopted daughter of Thanos.
Alas, Wilde turned it down for unknown reasons which lead to sci-fi vet Zoe Saldana taking the role.
Alec Baldwin – Unknown Marvel villain
Alec Baldwin has been in just about everything. It's no wonder then that Marvel looked to add him to the team.
Baldwin put family first, however, as he told Howard Stern: "They asked me to play a villain in one of these Marvel Comics movies. I wasn't available, they wanted me to work a certain time. And because of my wife's pregnancy, I had to turn down two films this summer that I wanted to do."
Rachel McAdams – Pepper Potts
Rachel McAdams made a name for herself with Mean Girls and The Notebook.
However, she has mostly avoided big-budget films and remained pretty low-key. In fact, she even turned down the opportunity to be part of the Marvel universe earlier on as Tony Stark's red-headed girlfriend, Pepper Potts.
Of course, she was later seen in Doctor Strange as a love interest of sorts.
Jason Momoa – Drax the Destroyer
Before taking on Aquaman, Jason Momoa was offered a part in The Guardians of The Galaxy.
However, he turned it down and responded, "It didn't really fit in my time because I've done so many things where I don't say much and I'm coloured up and I have my shirt off again. I made a conscious choice to turn down some movies that were action-based to direct Road to Paloma so people could see that side. It's not that it's not a good role, it just wasn't the right thing."
Jessica Chastain – The Wasp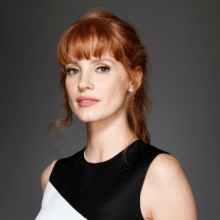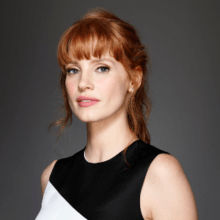 In the last five years, Jessica Chastain has appeared in great movies like Tree of Life, Zero Dark Thirty, Interstellar, and The Martian. She was an obvious choice for Marvel.
While she was open to the possibility, she wanted more: "We've talked about aligning our forces in the future. And here's the thing with me… If you're going to be in a superhero movie, you only get one chance. You're that character forever. So why do a superhero movie and play the boring civilian?"
Mel Gibson – Odin
Given his bad rep, it's hard to believe that family-friendly Marvel approached actor Mad… umm… Mel Gibson to play Odin. But that's exactly what happened.
As Gibson explains in great detail: "Yeah, long time ago, to play Thor's dad. But I didn't do it."
Perhaps he is waiting for a call from DC instead?
Emily Blunt – Black Widow, Peggy Carter
Emily Blunt is one of the best action movie actors in Hollywood right now. She's a no-brainer for a superhero movie and Marvel was wise enough to go after her with perhaps their two most badass female characters; Peggy Carter and Black Widow.
But Blunt turned down both roles. Why? Nobody really knows.
Joaquin Phoenix – Doctor Strange
Joaquin Phoenix is a true acting legend and recently delivered stunning performances in Her and The Master.
While Phoenix praised the MCU movies, in the end, he was reluctant to join such a massive project: "I just don't know if I want to have the experience of being in them. I've read some of those scripts and 75% is a description of some asteroid going through space."
Matthew McConaughey – Peter Quill's Father
Thank goodness Matthew McConaughey ditched the romantic comedies and decided to show the world that he is one of our best working actors around.
Reports say that Marvel and James Gunn came to McConaughey with an offer to play the villain in the Guardians of The Galaxy sequel.
But just as soon as that story broke, there came news that McConaughey turned down the role.
Tom Cruise – Iron Man
Tom Cruise as Tony Stark? It's hard to imagine anyone but Robert Downey JR. in the role, but the part was in fact first offered to the Mission Impossible star.
Since Iron Man was the first Marvel film, I imagine that it shaped the entire MCU.
If Cruise took the role, we might have had a very different Marvel.
Do you know of any other actors who have turned down roles in MCU movies?