The buzz surrounding the new Spider-Man 2 game is palpable and electric. Since previews and demos have been released, there has been excitement around the game's release. Spider-Man 2 has also received many high reviews as the days inch closer to its release on Friday, 20 October 2023, and the hype has proven more than ever that we need a Superman game like this.
RELATED: Insomniac's Spider-Man 2 Has A Better Story Than The MCU Movies
The game was developed by Insomniac Games, who had the gargantuan task of coming up with a sequel after the popularity and success of Spider-Man 1. You must balance what worked in the first game and innovate the gameplay while not being over-ambitious and alienating existing fans.
According to reviews like Keith Stuart from The Guardian, "With Spider-Man 2, Insomniac has walked the narrow path with the grace of an Olympic gymnast." Those who have experienced the game have raved about the details of the environment, like inner New York City and outer Brooklyn and Queens.
Reviewers have also gushed over the combat and action mechanics like gliding, swinging, and flying. Stuart from The Guardian highlights this aspect of the game when he praises it by saying, "The exhilarating traversal mechanic of the first game, which let you effortlessly swing from web lines like a pro, is back, but now Insomniac has added a wingsuit function, so Spider-Man can also glide for long distances." Stuart goes on to say that the gliding "…works beautifully."
RELATED: Digital Artist & Illustrator Warren Louw Teases Something Big For Superman
Simply seeing footage of the game and the stunning gliding abilities of the web-slinger is awe-inspiring. The levity and sprightliness of Spidey as he slings his web and glides through the Manhattan skyline automatically makes you think, imagine we had this fantastic flight mechanic for a Superman game.
The world has been starved on a stand-alone Superman game. Just as there has been a shortage of stand-alone Superman films, so is there a shortage in the gaming world. We have had great experiences with Superman in games like Injustice: Gods Among Us, but it has been ages since we have had a game that can fully exploit the Man of Steel's flight abilities and update the mechanics for the current age. We have had and are experiencing something unique with Spider-Man 2, where we have the technology and ability to render a superhero's incredible gliding ability impeccably. Imagine the exhilaration if that were applied to something even more impressive: Superman's flight ability.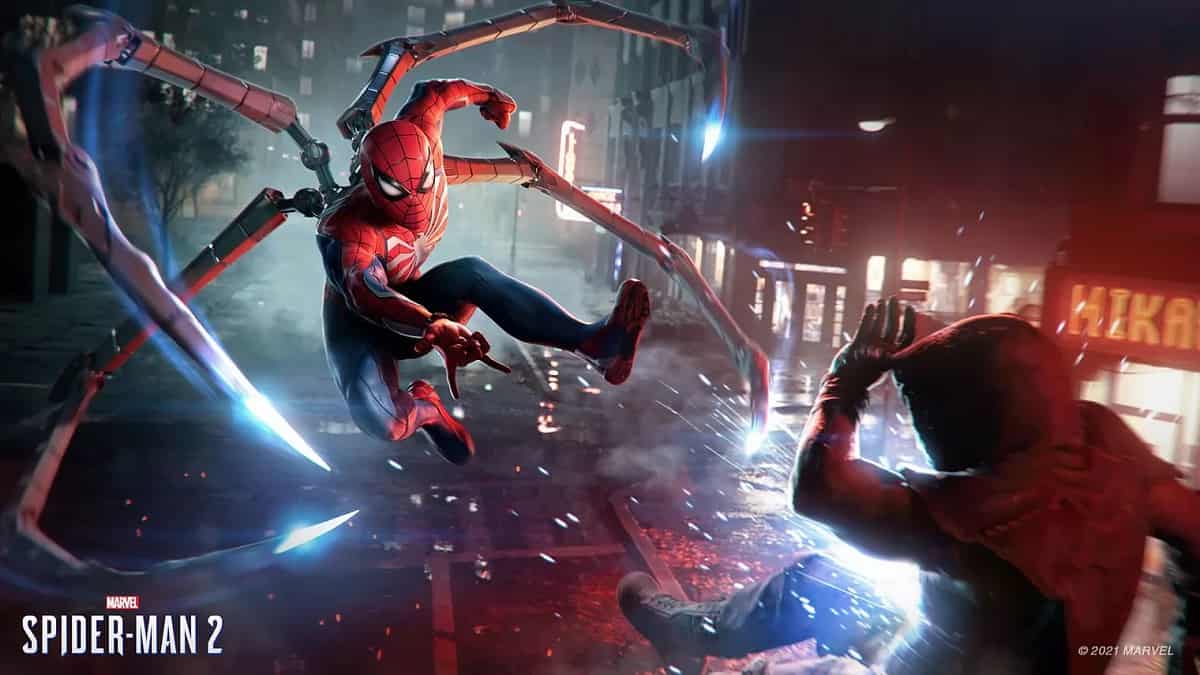 Superman has been a problematic character for game developers to capture correctly; his vast powers and abilities make it incredibly complex to assimilate them into functional and smooth gameplay. Sadly, it's been over fifteen years since the last solo Superman game, and this 'injustice' must be corrected. There has yet to be a significant or outstanding Superman game. From the first Atari game to the Superman Returns game, all have had varied success, but none have truly stood out.
RELATED: Review: Marvel's Spider-Man 2 Swings to Superior Heights
This sad situation is in desperate need of a remedy. There is light on the horizon. The incredible success of the Batman Arkham games and now with Spider-Man means developers can hone their talents and render an incredible Superman game on par with Batman and Spider-Man. The beautiful gliding of Spider-Man could be applied to Superman. Imagine a similar experience while flying through Metropolis. With the release of Superman Legacy, let's hope there are plans for a new Superman game that can stand shoulder-to-shoulder with Spider-Man 1 and 2.
Do you think we need a Superman game like Spider-Man 2?