The Snyderverse continues to expand. But who would have expected to see Batman in Disney's Chip and Dale: Rescue Rangers?
Chip 'n Dale: Rescue Rangers is full of surprises. Not only did we get Ugly Sonic, but we also got a very cool nod to the Snyderverse. That's correct, Zack Snyder's Batman (Ben Affleck) shows up in the Disney film.
If you ever thought that Batman wouldn't appear in a Disney film, you'd be wrong. Ben Affleck's Batman (dressed in his armoured costume), although his face is hidden in the dark, shows up during a hilarious scene with ET. The alien being (like Superman), who looks a bit strange here, is seen forgiving The Dark Knight. "ET forgive Bat!"
Chip and Dale is full of awesome fan service like this. We get to see all sorts of different characters from pop culture interacting and just being their fun selves.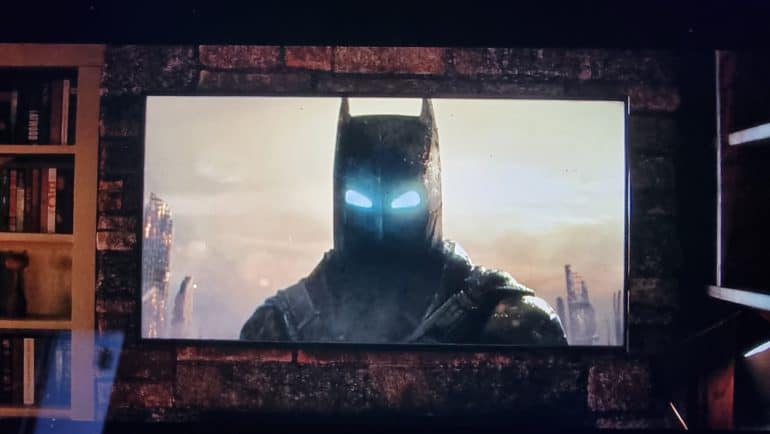 But how they managed to get Batman to show up in a Disney film remains a mystery. After all, these are two rival companies — with Warner Bros. home to DC characters and Disney home to Marvel superheroes. Surprisingly, I don't recall seeing many Marvel or Star Wars references. Or perhaps they just didn't stand out as much as this.
Just when we thought we'd never see Ben Affleck's Batman again after The Flash, Disney hits us with this wonderful surprise in Chip and Dale. Of course, the footage looks like it was taken directly from Batman v Superman — meaning Affleck probably didn't reprise his role for this cameo. In fact, the voice used here isn't his either.
Chip 'n Dale: Rescue Rangers stars John Mulaney as Chip, Andy Samberg as Dale and KiKi Layne. The cast also includes Will Arnett, Flula Borg, Tress MacNeille, Tim Robinson, Dennis Haysbert, Keegan-Michael Key, Eric Bana, Seth Rogen, J.K. Simmons, Chris Parnell and a bunch of other famous voices.
Tell us, were you surprised to see Batman in the Disney film?