Ever since the release of Avengers: Endgame in 2019, the hype around Marvel films has died down considerably. And while the later releases may have been alright, they do not match up to the Phase 1 Marvel era. With that in mind, the formula for Marvel films has grown tired, and fans want to see something new. And their wish was granted with the big-budget Bollywood film RRR (2022), considered the best action film of last year. The film features some insane action sequences and incorporates Indian culture into the narrative in a clever and visually stunning way. But why is RRR better than all the Marvel releases of 2022?
RELATED: Will There Be An RRR 2? Yes, The Director Confirmed A Sequel
RRR (2022) is one of the most expensive films to come out of India, with a budget of $72 million. The movie sports some great action sequences and beautiful VFX effects that have been incorporated well into the writing. The result is a well-put-together masterpiece that makes for a highly entertaining watch. In addition, audiences were given a glimpse into Indian culture and a melding of traditional Bollywood filmmaking with large-scale benefits.
What Is RRR About?
The movie is a historical fiction film that focuses on Alluri Sitarama Raju (played by Ram Charan) and Komaram Bheem (played by N.T. Rama Rao Jr.), two historical revolutionaries in early 1920s British-occupied India. Alluri and Komaram do not meet in real life. Instead, the director S. S. Rajamouli uses an undocumented period from their lives to create a historical epic where the two heroes cross paths.
Komaram is a tribal warrior assigned the task of rescuing his Chief's daughter, whom the British forces kidnapped. Alluri, a member of the British forces, is tasked with stopping Komaram from achieving this. Upon crossing paths, the two decide to join forces and take down the British who have infiltrated their country. The film grossed $66 million on its first day of release.
RELATED: Netflix's RRR is Bollywood's MCU film
What Makes RRR So Special?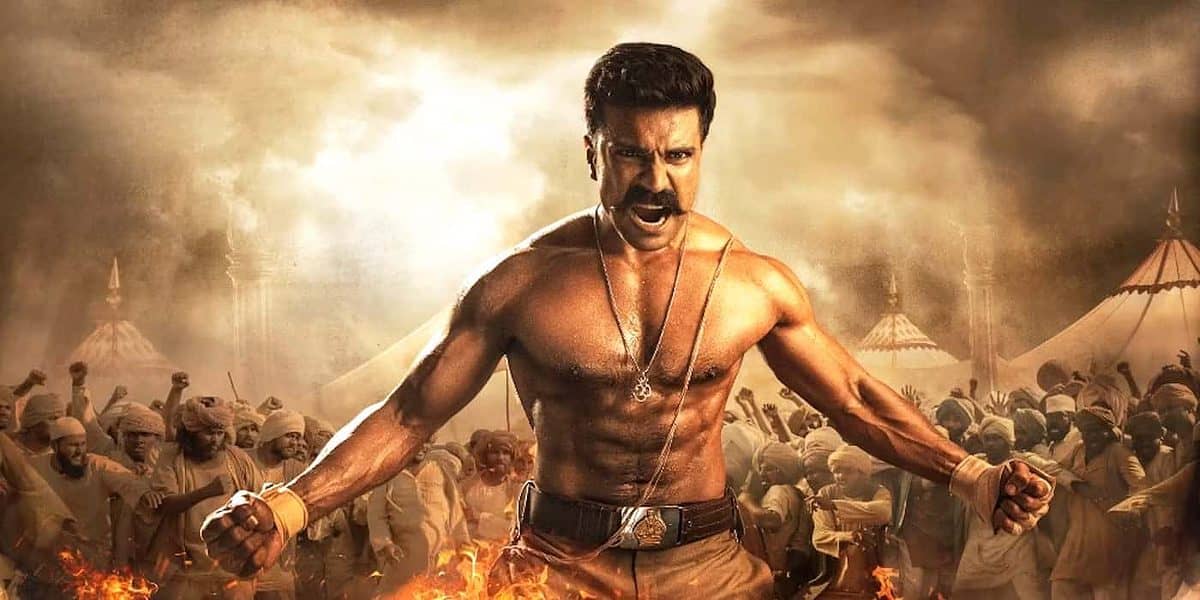 There are many factors that make Netflix's RRR better than a lot of the Marvel releases of 2022. One recurring factor with the latest Marvel releases is the Western culture behind them. RRR breaks away from this as it is something refreshing. It is traditional in its production, incorporating large casts with flamboyant hand-built sets. Marvel relies on blue and green screens to get their big-budget shots and action sequences, while Indian cinema relies more on its impressive set models to get the job done.
Furthermore, the film includes a large-scale, epic dance number in classic Bollywood style. The Naatu Naatu number contains one of the most famous scenes from the film: a man going face to face with a tiger in mid-air, ready to punch it with a fist full of fire. This scene is set up as Komaram infiltrates the British base with a truck full of wild animals. As the truck rams through, the animals escape and start attacking soldiers in a great sequence. There are men fighting animals, and then there is the famous tiger scene as chaos ensues around them.
That aside, there is also an emphasis placed on the intellect behind the writing as another action sequence shows Komaram take on a tiger in his introductory scene. He is out hunting when he comes face to face with the feline. And in a show of prowess and intelligence, he outsmarts the beast and manages to kill it. This is another excellent example of how the film easily tops many high-budget Hollywood films. And the best part? The film is an original as Indian cinema favours star power over intellectual property, hence the immense traction surrounding the movie.
RELATED: The 15 Best Movies in 2022
Do you agree that RRR was better than all the Marvel films released in 2022?