It's into the Bat-Verse in Andy Muschietti's The Flash, as multiple Batmen show up in the movie alongside the Scarlet Speedster (Ezra Miller) and his variant too. Undoubtedly, the biggest draw card is seeing the return of Michael Keaton's Batman after 30 years away from the Batcave, and for the Batfleck fans, Ben Affleck makes what is presumably his final appearance as the Dark Knight here.
RELATED: Ben Affleck's The Batman: The Unmade SnyderVerse Movie
The multiversal adventure also opens the door to potential Elseworlds crossovers and the fact that everything and anything is now canon. While DC Studios is hitting the giant red reset button on years of confusion and muddled-up timelines caused by studio executives not knowing what they are doing, The Flash does pose interesting questions and theories. The one that stands out the most is: Did Michael Keaton's Batman act as a mentor to Ben Affleck's version of the Caped Crusader? It might sound impossible, but it isn't. Let's take a look at why.
The roles of Michael Keaton's Batman and Ben Affleck's Dark Knight in the movie
In The Flash, Ben Affleck's Bruce Wayne acts as a mentor to Barry Allen, giving him advice when the Flash contemplates going back in time and changing the course of history by saving his mother. Bruce explains the consequences of such an event and how it might destroy the very fabric of time. He sympathises with the younger Barry but also understands his actions might kickstart a butterfly effect that changes the universe.
Naturally, Barry doesn't listen, and goes back in time. By doing so, he finds himself catapulted into another universe — one where he meets his younger self, Michael Keaton is Batman, and General Zod (Michael Shannon) is ready to destroy the Earth. After finding the veteran hero, Barry explains his plight and how he needs to stop Zod as well as go home. It takes some convincing for this Bruce to dust off the cape and cowl, but he does so and proves to be a valuable ally.
RELATED: 13 Actors Who Played Batman: Who Is The Best Bruce Wayne?
How the Burtonverse Bat could have trained Batfleck
When Barry Allen describes his situation to Michael Keaton's Batman, this Bruce Wayne doesn't appear to be surprised by what he's hearing. Instead, it is he who says Barry has the dynamics of a multiverse wrong and uses a bowl of spaghetti to illustrate how time and space actually work. What's clear here is he knows what he's talking about.
The question is, how? Now, Batman is one of the smartest people on the planet and has access to top-secret information. Yet, his knowledge of the multiverse is highly detailed and in-depth. It's as if he has time travelled before…
The Dark Knight is known for his excessive form of preparation where he considers every possibility and eventuality. In the comics, he understands he can't be everywhere all at once and sets up Batman Inc., which features a host of Bat-People around the world looking after their respective part of the globe. But what if the world is not enough for Batman? What if he started worrying about the multiverse too?
It's entirely possible that this older Batman might have gone back to different universes and trained other Batmen, such as Batfleck. After all, the Dark Knight is a character that prides himself on having gained a wealth of knowledge and martial arts skills from the greatest fighters in the world. Since Keaton's Batman looks different from Affleck's, he wouldn't even know he's training with Bruce Wayne, since he could have used a different alias, such as, say, Henri Ducard.
RELATED: "Flies & Shoots Lasers Out His Eyes?" Michael Keaton's Batman Learns About Superman In New Flash Clip
A different Batman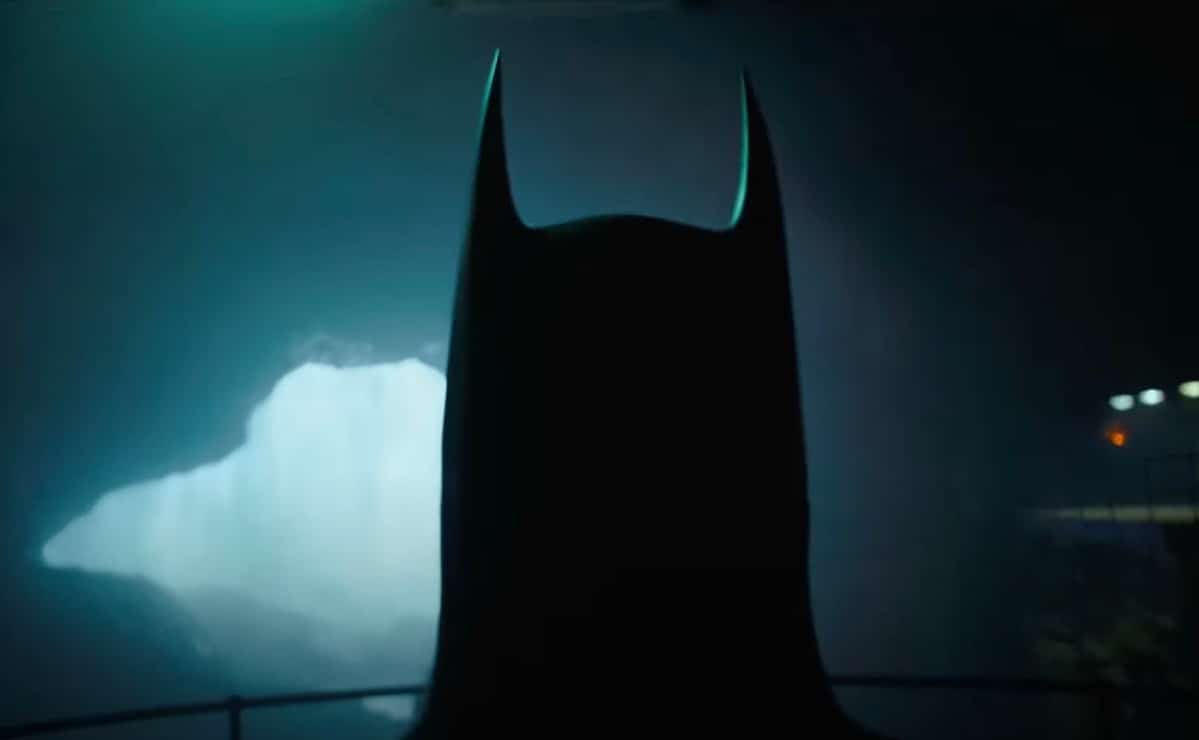 Speaking about The Flash to The Hollywood Reporter, Affleck was more than complimentary about the experience. "I did finally figure out how to play that character [Batman], and I nailed it in The Flash," he said. "For the five minutes I'm there, it's really great. A lot of it's just tone. You've got to figure out, what's your version of the person? Who is the guy that fits what you can do? I tried to fit myself into a Batman."
Maybe — just maybe — this Batman had a little bit more guidance from the Caped Crusader from the Burtonverse. Still, it's disappointing that fans didn't get to see both Batmen fighting side by side like fans got to see the three Web-Heads swinging into action in Spider-Man: No Way Home. It will always feel like a missed opportunity, considering both of them were right there and primed for battle.