Cowabunga, dude!
The 80s and 90s were a bona fide treasure trove for memorable catchphrases and iconic lingo. This was the most radical time to be alive when everyone only wanted to be the coolest, most rad dude to ever set foot on Earth. The rise in popularity of extreme sports like skateboarding and the glorification of the Californian 'surfer bro' lifestyle contributed to a linguistical revolution that's fondly remembered by anyone who lived through those gnarly decades.
Speaking of cultural icons, back in the day, seemingly out of the blue, ninjas became one of the most prevalent characters in mainline pop culture – and none were as popular as the Teenage Mutant Ninja Turtles. This group of reptilians named after classic Renaissance artists was one of the most beloved cartoon series of the decade, becoming juggernauts of entertainment with their massive influence in animated media and impressive toy sales.
Teenage Mutant Ninja Turtles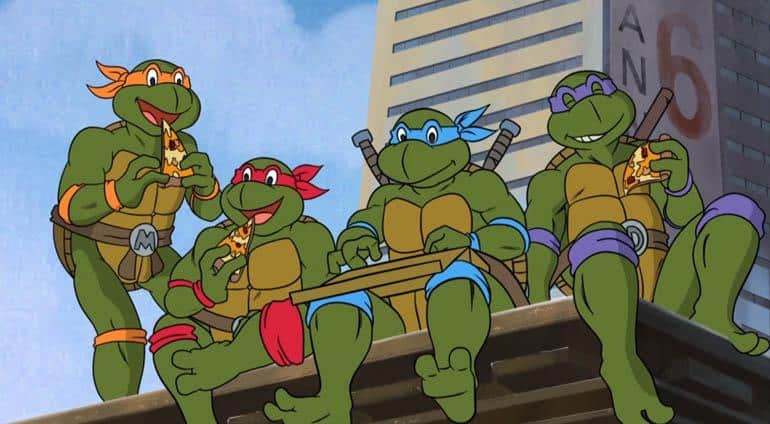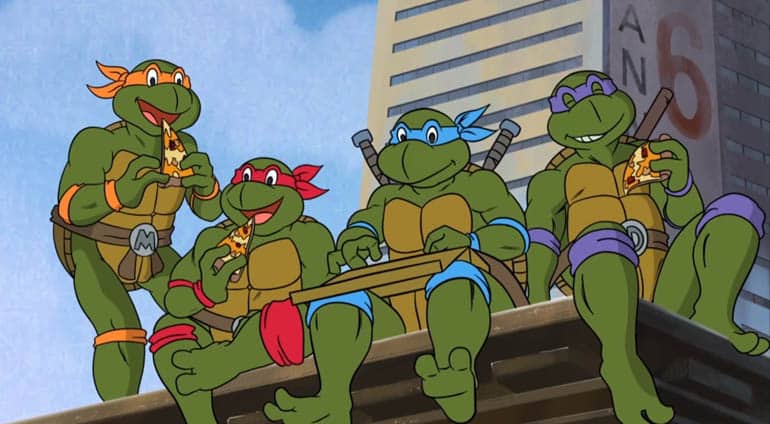 Millions of kids all over the world tuned in every week to see what their favourite heroes in a half-shell were up to now, and each time they did, they were bombarded with some of the most iconic pieces of late 80s nostalgia. One of the most notable elements of the show was that, even if they looked essentially identical, each turtle had a unique personality that made them stand out from the rest of the group.
Among the turtles, Michelangelo was easily one of the most popular characters with young kids. His partying persona and carefree attitude resonated well with a generation that just wanted to have fun and eat some pizza, which is why most kids ended up imitating some of Mikey's vocabulary.
It just so happens that Michelangelo was given a very distinct party dude personality, one that happens to use a lot of traditional surfer bro words from the fifties and sixties. Words like "radical" or terms like "far-out" are frequently uttered by Mikey in most situations – but none of them were as revolutionary as Cowabunga.
The word became almost a trademark for the Teenage Mutant Ninja Turtles brand, even if not everyone was all that sure what the word actually meant. Most kids, and even some parents, that saw the show would believe that the phrase came from the minds of the creators of TMNT, but the word actually has a more complex history than that.
Kowa-Bunga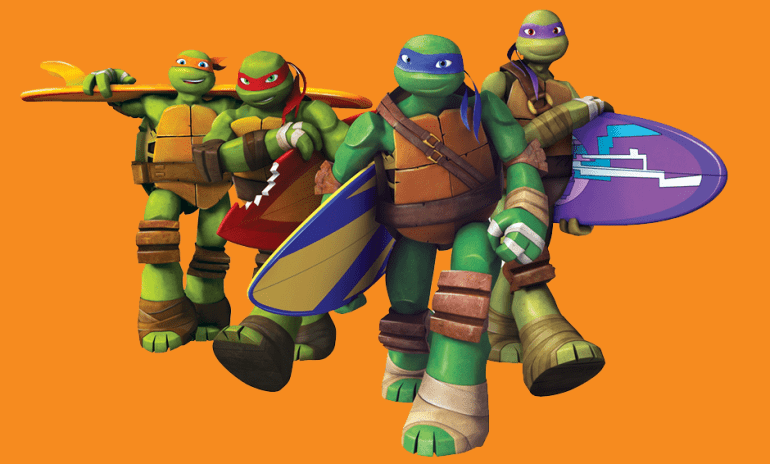 If ninjas were all the rage back in the late 80s, then variety and circus shows were the equivalents for kids in the fifties, and none of them was more popular than Howdy Doody. In this show, there was a character called Chief Thunderthud who would frequently use the phrase Kowa-Bunga. The word was quickly picked up by surfers as a catch-all term for describing a good or otherwise remarkable situation. Similar to "wow," but with a much more exotic feel.
From there, the word has been used in a variety of surfing-related scenarios, including a 1965 Peanuts comic strip where the iconic Snoopy utters the phrase while he's riding a wave. It's worth mentioning that this comes more than twenty years before the release of the original TMNT cartoon.
Needless to say, even if the term predates the Turtles by a few decades, it was them that turned Cowabunga into a cultural phenomenon. Even when Bart Simpson uttered the phrase in one of the earliest episodes of The Simpsons, people knew that America's number one troublemaker was referring to the Turtles and their surfer dude culture.
So, there we have it: a word that began as a made-up term in a cowboy puppets show eventually became a catchphrase for Californian surfers before it turned into the slogan for a group of anthropomorphic ninja reptiles.
Tell us, did you know what Cowabunga means?