Rejoice! Because someone read our piece and decided to create Teenage Mutant Ninja Turtles: Shredder's Revenge. It just feels and looks like the genre that all Turtles games should be, right?
That being said, there are a few expectations that we have about the upcoming video game. Some non-negotiables, if you will. So, grab a slice of pineapple pizza and let's embody the spirit of cowabunga!
The Total Arcade Experience
Judging from the gameplay snippet, Teenage Mutant Ninja Turtles: Shredder's Revenge will encapsulate everything that '80s kids enjoyed about the arcade game. It was fast, furious, and a button-masher like nobody's business. Sure, there wasn't much else to do than beat the snot out of the Foot Clan then defeat the bosses, but holy anchovies, it was fun—and that's ultimately what we want from any game.
Considering DotEmu's stellar job on Streets of Rage 4, it's evident that the developer understands the arcade experience that fans demand from a title like this. At the same time, you also know DotEmu will be throwing a few more "modern" surprises into Shredder's Revenge.
All the Villains from the Animated Series
All four Turtle brothers will be a part of the action, but what about the villains? The O.G. arcade game had everyone from Bebop and Rocksteady all the way to Shredder and Krang.
In all likelihood, Teenage Mutant Ninja Turtles: Shredder's Revenge will feature the same and we've already seen some of the rogues that'll appear. But we want all of them—everyone from the Rat King to Slash. At this point, this game should just be a sequel to the 1987 animated series.
Turtle Power
A lil' RPG never hurt anyone. Wouldn't it be great if you could level up the Turtles and make them stronger as you progress? You know, like giving them some new moves and power attacks?
Maybe it might overcomplicate things in the long run, but it'd be bodacious to have the option to do so, right? Or at least allow us to have some power-ups that add that extra spark to the playable characters.
Casey Jones As a Playable Character
Nowadays, releasing a game without DLC is like building a house without a roof. Everyone knows that there will be more content to go along with the base game.
Unquestionably, DotEmu must be thinking about potential new playable characters, i.e., Splinter, April, etc. But it's no party without Casey Jones. Throw him into Teenage Mutant Ninja Turtles: Shredder's Revenge and let the players smash the Foot Soldiers around from one end of the screen to the other. What more could you want from a game?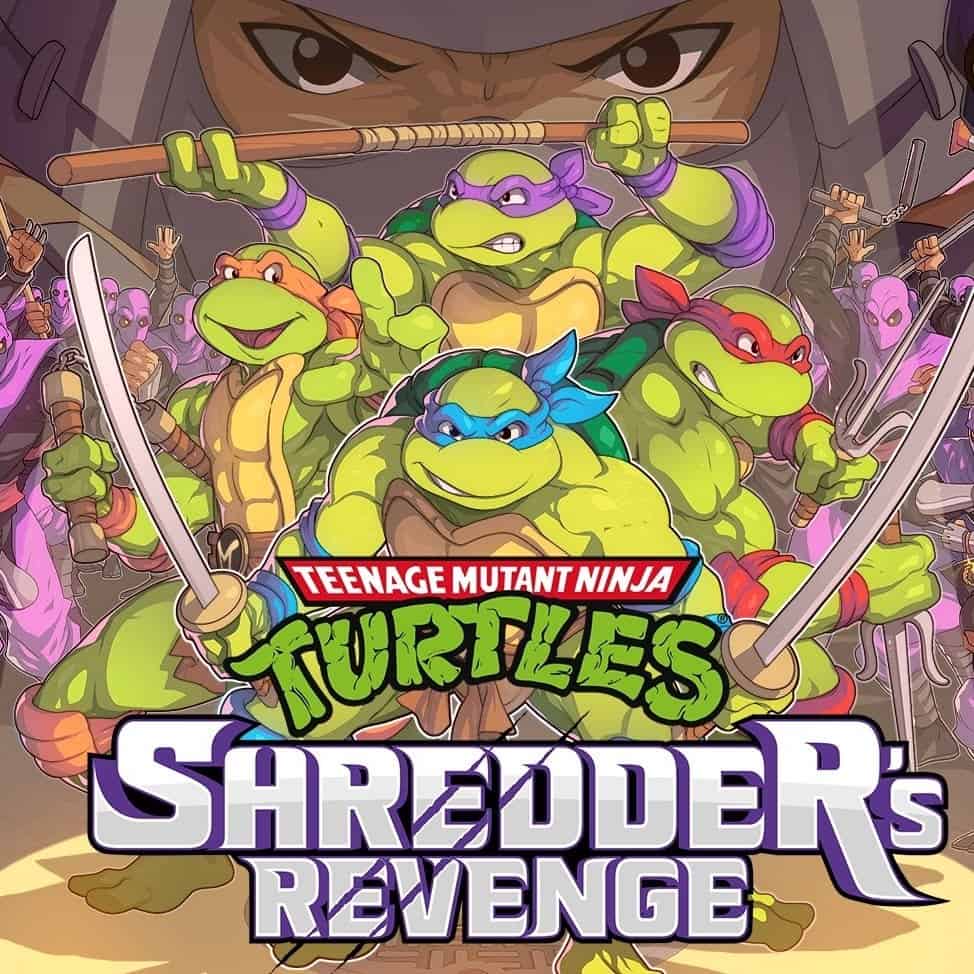 A Sequel To Teenage Mutant Ninja Turtles: Shredder's Revenge
Maybe we're jumping the gun here, but Teenage Mutant Ninja Turtles: Shredder's Revenge looks perfect. It's the title to satisfy both younger and older fans of the TMNT franchise. We often complain that companies don't listen to fans, but it appears as if DotEmu heard every word.
With this title set to be released, it's time to look to the future. Start planning a sequel already, because there's no way that we can just leave it here. Once you taste Turtle Power, you want more of it!
Tell us, what would you like to see in Teenage Mutant Ninja Turtles: Shredder's Revenge? Let us know in the comments section down below.