It's clear from Venom: Let There Be Carnage and Spider-Man: No Way Home that Tom Hardy's Venom already hates Tom Holland's Spider-Man, even though the two have never met face-to-face. But why?
Now that the future of the Marvel Cinematic Universe version of Spider-Man lies in uncertainty, we can finally look back at what transpired behind the scenes in one of the most pivotal films in the entire MCU. We're talking, of course, of the multiversal clash that was Spider-Man: No Way Home.
The film not only established many of the rules of the Multiverse for the MCU but also brought together three different Spidey incarnations, complete with their respective villains. If there was one villain that fans were looking forward to seeing entering the MCU, that was Venom, more specifically, the version of the character played by Tom Hardy.
That Post-Credits Scene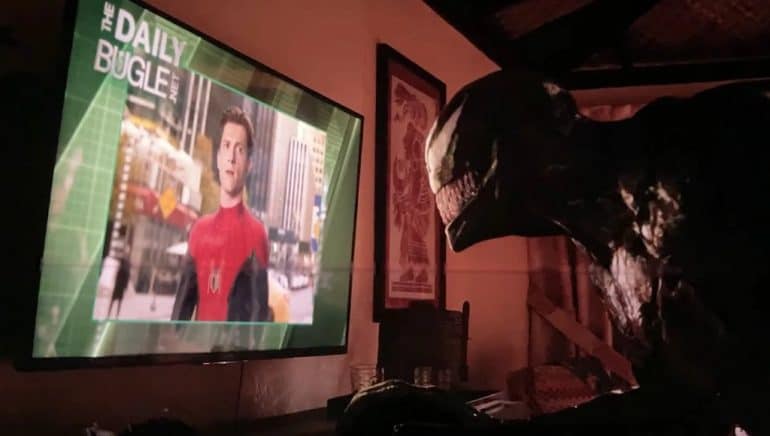 The post-credits scene in Venom: Let There Be Carnage seemed to point to the possibility of the Symbiote antihero meeting Tom Holland's Spider-Man. After all, this scene revealed that Eddie Brock and the Venom Symbiote were transported to Earth-616 after Doctor Strange's spell brought together everyone in the universe that knew about Spider-Man. That's the thing, though: why did Venom come to Earth-616, if he had never crossed paths with Spidey before? The answer might lie in one of the Symbiote species' peculiar traits, one that's hardly being developed in live-action films.
Even though it might seem like the Venom Symbiote is just a regular alien parasite – by Marvel standards, that is – the truth is that every member of its species is connected in a sort of hive mind that shares knowledge between Symbiotes. How far away does this connection reach, and what are the limitations of this power, is something that's still up for debate.
One thing is for sure: Let There Be Carnage made it abundantly clear that Venom knew of Spider-Man. If he didn't know of Peter Parker, there would have been no reason for Doctor Strange's spell to affect them, proving that this Symbiote had at least some form of knowledge of who the hero was. Here's where the hive mind theory comes in full force: what if this version of Venom remembers a previous encounter with Spidey? A most unpleasant encounter, at that.
Spider-Man 3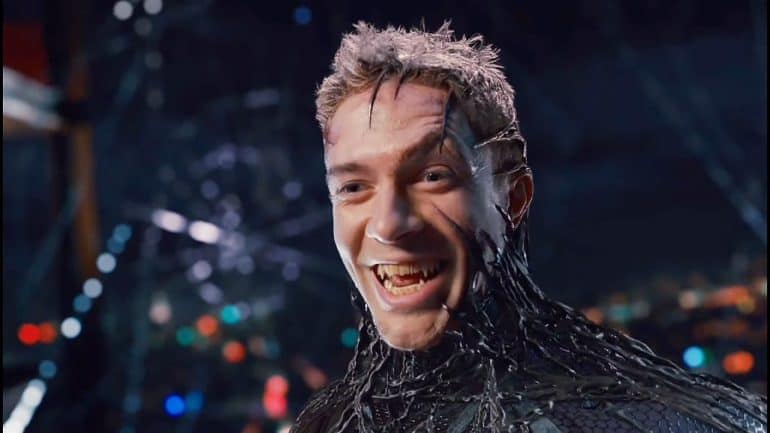 That's right: it's very likely that, when the multiple realities clashed into one, Tom Hardy's Venom remembered what happened with Topher Grace's Venom Symbiote in Sam Raimi's Spider-Man 3. This would explain why he was affected by Doctor Strange's spell, and also why he reacted in such a menacing way when he saw Spider-Man on the TV at the end of Let There Be Carnage.
It's even possible that the hive mind is stronger than everyone could have known, sharing knowledge all over the Multiverse. If that's true, then Hardy's Venom Symbiote would have had some form of cognition of who was Spider-Man long before the events of No Way Home. This sounds very plausible since it seems like Strange's spell was weirdly focused on villains rather than allies, making it overtly clear that there is some animosity between Hardy's Venom and Spider-Man – any version of Spidey.
As we mentioned at the start, there is no news about where Tom Holland's Spider-Man might be heading; conversely, a Venom 3 was confirmed in April by Sony. While the movie will most likely ignore the events of Spider-Man: No Way Home, it could still shed some light on Venom's opinion of Spidey. There could even be some sneak peeks at what the Symbiote's hive mind looks like, so let's just wait and see what's next in store for one of Marvel's unlikeliest heroes.
Tell us, why do you think Tom Hardy's Venom hates Spider-Man?