Old Cartoon Network shows had it all. From classics to superheroes and imaginary friends, there was something to watch for all generations of fans. Of course, network television has evolved, forcing animated series to change with it or to be left behind in the ratings. As a result, the structure of the channel has deviated from how most fans remember it and made way for newer shows. Now it's about programmes like the Regular Show, Adventure Time, Steven Universe, We Bare Bears, and Teen Titans Go!. That doesn't mean any of these series are inferior to the classics, as the longevity of the channel proves modern-day kids love the approach and the new characters, such as Mordecai and Rigby.
RELATED: Things Are Really Not Looking Good for Cartoon Network Right Now
Nostalgia is extremely powerful, though, as it transports us back to moments in time that meant something special in our lives. It could be memories of the early 2000s of watching these shows with siblings or friends, or even lazing around on school holidays and enjoying the marathons. With that in mind, it's as good a time as any to turn back the clock and look at old Cartoon Network shows that still bring a smile to our faces.
Dexter's Laboratory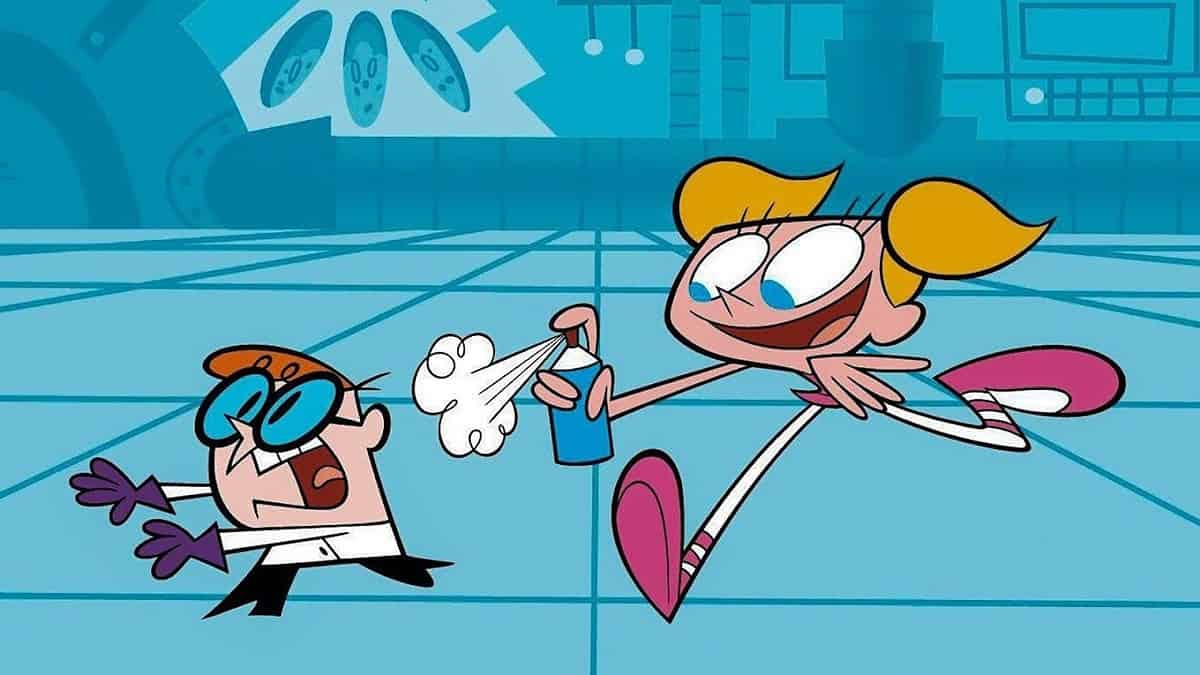 Created by Genndy Tartakovsky, Dexter's Laboratory is effectively a villain origin story for Doctor Frankenstein – really it is when you think about it. The show stars the young genius Dexter who has all these grand plans and inventions that he concocts in his secret laboratory. However, he is normally foiled by his sister Dee Dee, who has a knack for destruction and bringing Dexter back down to Earth after every episode. The series also features other cartoon segments such as Dial M for Monkey and The Justice Friends.
Dexter's Laboratory aired from 1996 to 2003, and the fans have clamoured for a reboot for almost 20 years now. Don't hold your breath, though, as Tartakovsky told ComicBook.com it's unlikely. "Dexter probably no," he said. "Because number one, the voice actress [Christine Cavanaugh] passed away and she was such the soul of Dexter I don't feel comfortable trying to replace her in a way. And we've done so many of them. I don't know why there's more to be done. You know what I mean? It's kind of a weird thing."
The Powerpuff Girls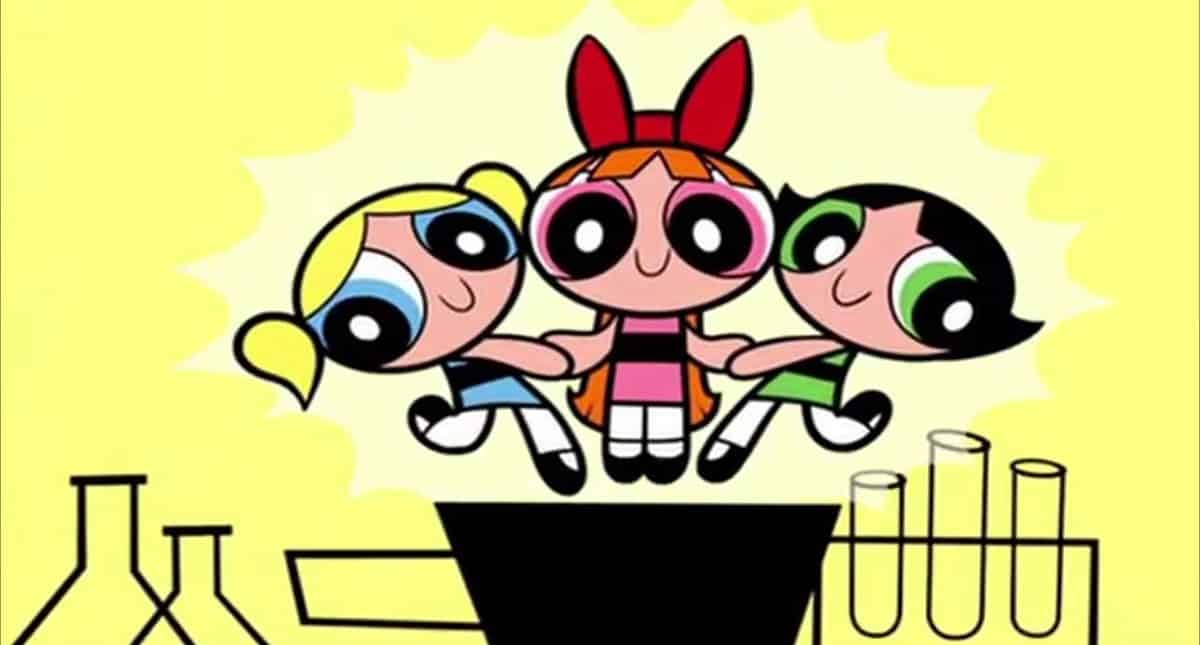 Even if you have never watched an episode of The Powerpuff Girls, it's likely you know all about Buttercup, Blossom, and Bubbles. The three young girls use their superpowers to fight against evildoers, such as the dastardly monkey genius known as Mojo Jojo, while also trying to deal with the everyday life of Townsville and growing up.
Created by Craig McCracken, the original series aired from 1998 to 2005 and proved to be a worldwide smash-hit. It's also one of the few old Cartoon Network shows that received a reboot, as the updated series arrived in 2016 and ran for three seasons. There were also plans for a live-action show featuring Chloe Bennet as Blossom, Dove Cameron as Bubbles, and Yana Perrault as Buttercup. However, after fans lost their minds over a leaked script that significantly changed the lore, it received a rewrite before being officially cancelled by The CW in May 2023.
Johnny Bravo
Look, let's be real here for a second: Johnny Bravo is one of the old Cartoon Network shows that probably wouldn't be greenlit today if it was available. That or it would need to be drastically reconfigured into something else, since the whole premise of the show is Johnny chasing down women and treating them as nothing more than objects. There's no doubt that Twitter would be a wild place if a similar show was announced now.
Created by Van Partible, Johnny Bravo had four seasons and aired between 1997 and 2004. Describing why he believed the character was so popular among the viewers, Partible told Inquirer.net: "People know this character because they have uncles, cousins, friends who act like Johnny Bravo. It's fun to watch, even though he's kind of a narcissist." For sure. After all, this was the character that used to constantly say: "Man, I'm pretty."
RELATED: The Rock's Johnny Bravo Film: What Happened to It?
The Grim Adventures of Billy & Mandy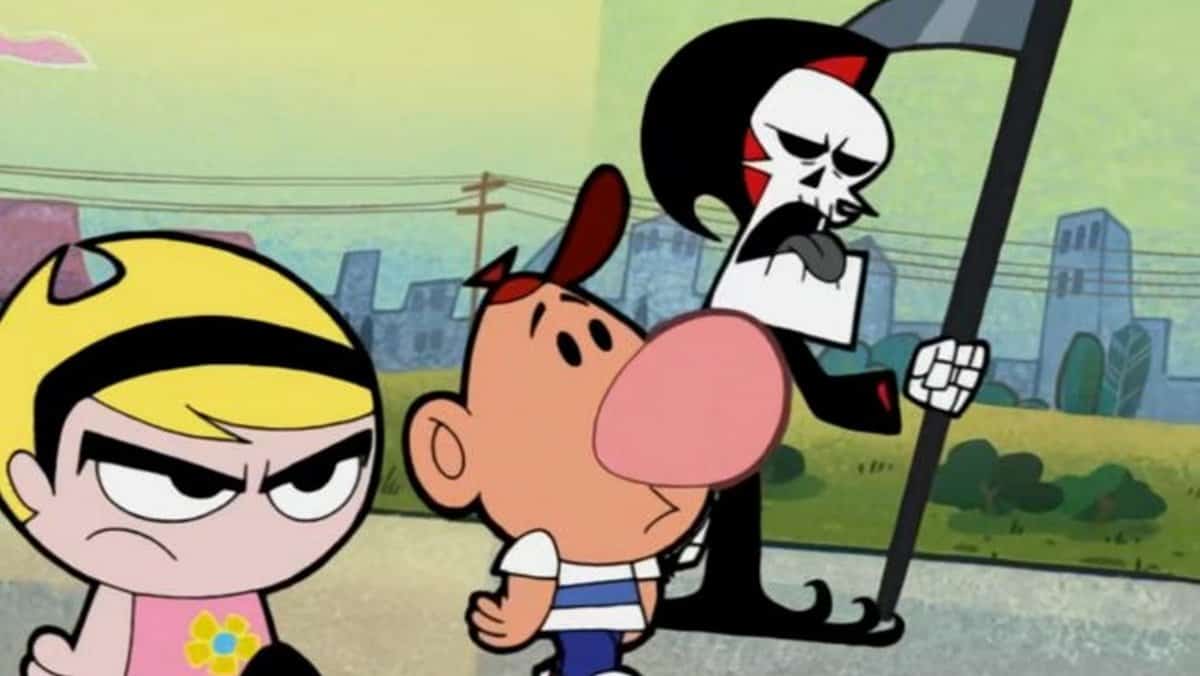 Undoubtedly, there's an element of Beetlejuice and Bill & Ted infused in The Grim Adventures of Billy & Mandy. The macabre-ish sense of humour is littered all over the series. Created by Maxwell Atoms, who also worked on Cow and Chicken, the show is all about the enthusiastic Billy, his pessimistic friend Mandy, and a grim reaper named Grim who becomes their "best friend." Their adventures take them to the strange and supernatural, as they meet a plethora of wacky creatures and experience the highly unexpected.
The Grim Adventures of Billy & Mandy lasted for six seasons, airing between 2001 and 2007. Bloody Disgusting wrote that the show's "humor has aged beautifully, and it's especially valuable if you're anxious to find gateway horror for the young ones. It was the last great show from the 'Cartoon Cartoons' era."
Teen Titans
Before Teen Titans Go!, there was Teen Titans. Created by Glen Murakami, the DC superhero show focuses on the adventures of the core Titans team of Robin, Starfire, Cyborg, Beast Boy, and Raven. The series catches the eye with its anime-influenced style and how it manages to tell impactful stories boasting stellar growth arcs for each of its characters. Plus, Ron Perlman's performance as Slade Wilson/Deathstroke is simply superb and one for the ages here.
Teen Titans ran for five seasons between 2003 and 2006, with numerous fans devastated by its cancellation. This iteration of the Titans has continued to appear on occasion in other movies, but there are still calls for a full-blown revival series to be greenlit to this day. In fact, if DC Studios' James Gunn and Peter Safran want an instant win and to gain popularity points with the fans, they should give the thumbs-up for a continuation of this beloved series asap.
Space Ghost Coast to Coast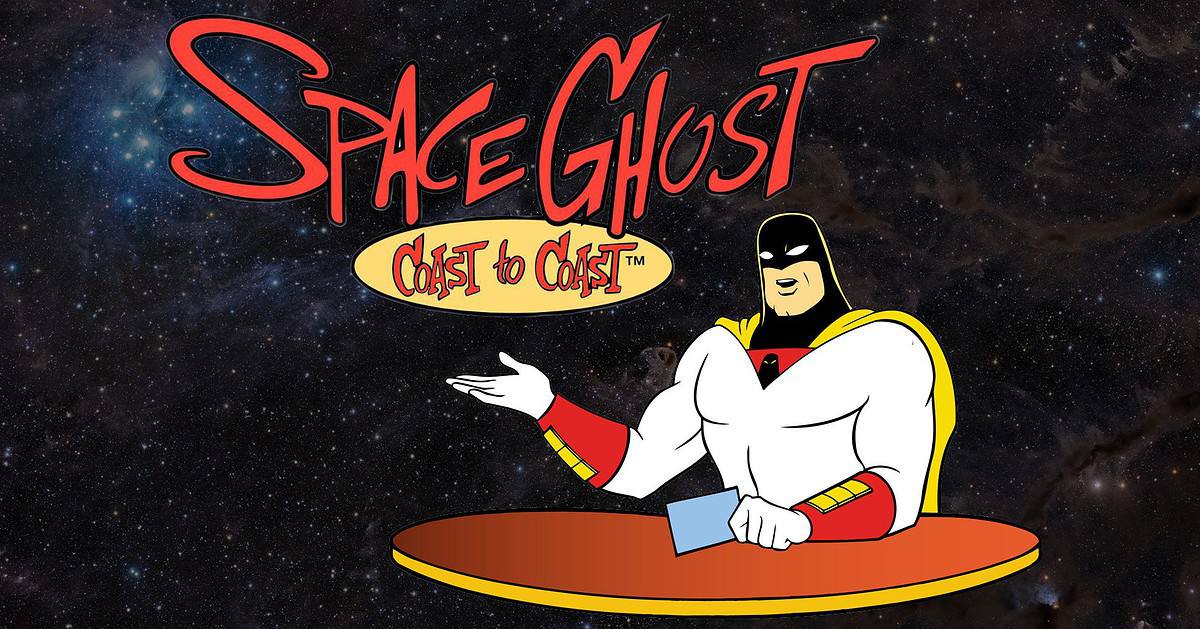 Space Ghost is a Hanna-Barbera character from the '60s who appeared on his own show. Most of his adventures revolved around superhero shenanigans in space. So, when the character made a comeback in 1994, most fans were surprised by how he returned.
As the first original series to be created by Cartoon Network, Space Ghost Coast to Coast takes massive risks. In this version, Space Ghost is presented as a talk-show host and interviews live-action guests whom he presumes to be superheroes too. The animated series became beloved, with its first version airing until 1999. It has also received several revivals since then. Discussing why the show was so successful with Decider, writer Matt Harrigan said: "Some of the funniest things that happened on the show came through editorial improvisation and also directing the voice actors. The scripts could change dramatically from the room to air."
Cow and Chicken
The moment you read the title, you started singing the theme song, didn't you? As one of the more bizarre and surreal old Cartoon Network shows, Cow and Chicken has become immortalised in the animated series' hall of fame. Created by David Feiss, the show is about two siblings, Cow and Chicken (whom no one knows how they are related, but whatever), and how they try to avoid the Red Guy, who everyone knows is the red guy downstairs.
Cow and Chicken also features a supporting segment called I Am Weasel, which is all about Weasel and his nemesis I.R. Baboon. The show ran from 1997 to 1999. Despite only having a two-year run, it is still fondly remembered as one of the best Cartoon Cartoons around. Chatting about how he came up with the concept, Feiss told Cartoon Brew: "It started with a bedtime story I told my daughter who was six at the time. I used to read her bedtime stories and one night, for whatever reason, I was too tired to read, but I just made up a story of Cow and Chicken."
Courage the Cowardly Dog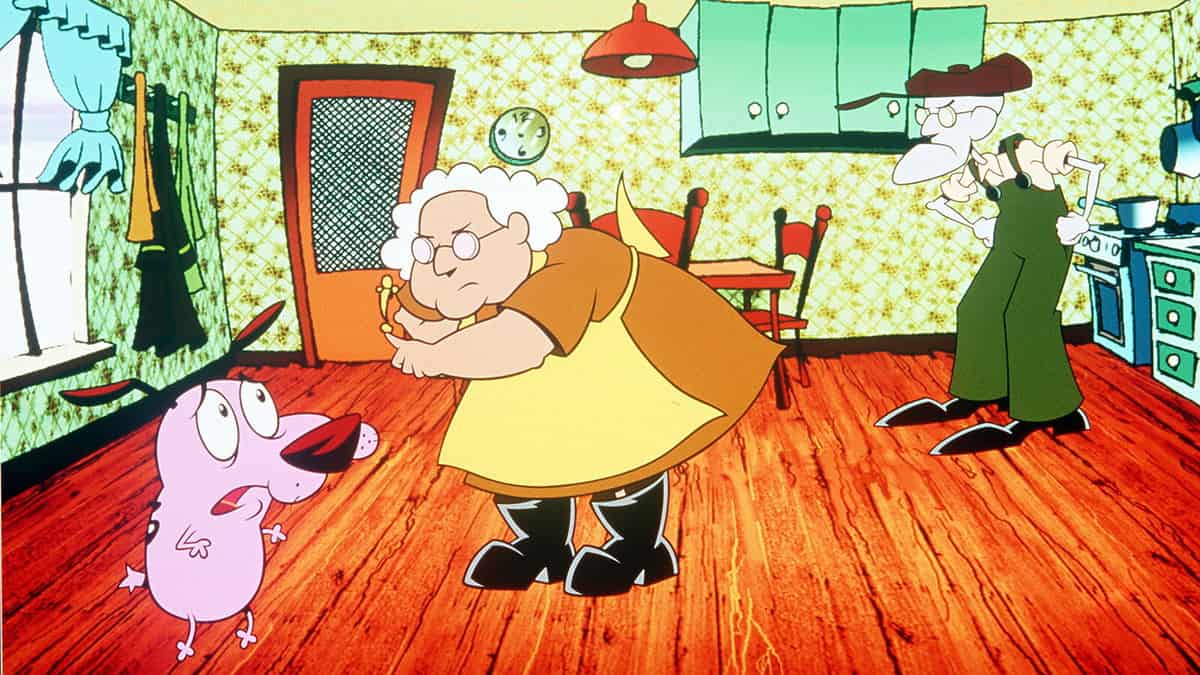 It might have one of the most ironic names ever, but Courage the Cowardly Dog is still spoken about by fans of the animated series to this day. Created by John R. Dilworth, the show follows a cowardly dog named Courage that lives on a farm in the middle of "Nowhere" with his owners, Muriel and Eustace Bagg. Despite Courage's reluctance to involve himself in anything dangerous, he is often forced to in an attempt to protect himself and the Baggs.
Courage the Cowardly Dog aired for four seasons between 1999 and 2002. There has been talk of a revival or reboot for two decades now, and it seemed like the wheels were in motion for it to happen. Until they weren't. In 2022, Dilworth responded to a fan on Twitter about the status of the revival, saying: "Nope. It's not going on… was a gorgeous idea. Courage with his birth parents, before the Farm." If Cartoon Network can have a million Power Rangers series, surely it could find some space for Courage, right? Make it happen, suits!
RELATED: The 26 Greatest Cartoon Characters in TV History
Ben 10
Despite superheroes being infinitely popular for the past two decades, it has been rare to see new heroes created and receive the same global fanfare. Quite often, it's Batman, Superman, or Spider-Man grabbing the headlines, even though they have had decades in the limelight already. This is what makes Ben 10 that much more special, as it was able to introduce a new character and become a huge franchise in itself. And it doesn't look like it will be going away anytime soon.
Created by Man of Action Entertainment, the story follows a 10-year-old kid named Ben Tennyson who receives a special alien watch known as the Omnitrix. By using this special and powerful device, he is able to change into 10 alien creatures with their own unique characteristics and abilities. The original four-season run aired from 2005 to 2008, and there have been reboots since then. Tara Strong, the original voice actor for Ben, discussed her relationship with the character with The A.V. Club. "That show has a lot of legs," she said. "Not just a lot of alien legs, but it seems to be able to sustain a fandom for a really long time."
Samurai Jack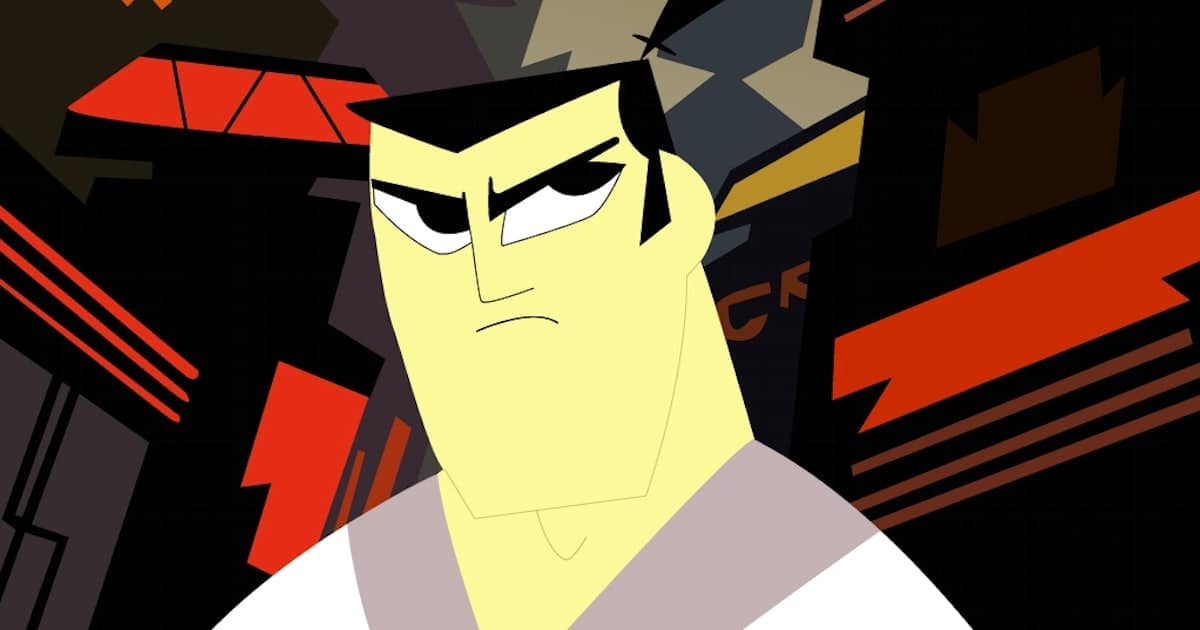 When it comes to the pinnacle of animation, it's tough to argue against Samurai Jack being included in any conversation about the greatest of all time or at least in the top 5. Created by Genndy Tartakovsky, who has had a hand in shaping some of the best animated series for Cartoon Network, the show follows the swashbuckling adventures of a samurai who wields a magical sword and sets out to save his kingdom from a demon known as Aku. Before he can finish off Aku, though, he is transported to a dystopian future universe where he will need to fight and find his way back home to challenge Aku once again.
The show debuted in 2001 and ran for four seasons until 2004. Years later, it received a final and fifth season in 2017. One of the biggest secrets to Samurai Jack's success is how it wasn't designed to only appeal to children. The rich themes and mesmerising art style widened its reach to other audiences as well. Speaking about what inspired him to make the show to Thrillist, Tartakovsky said, "I love action," he says. "I want it created stylistically and interestingly enough that it's unique."
Codename: Kids Next Door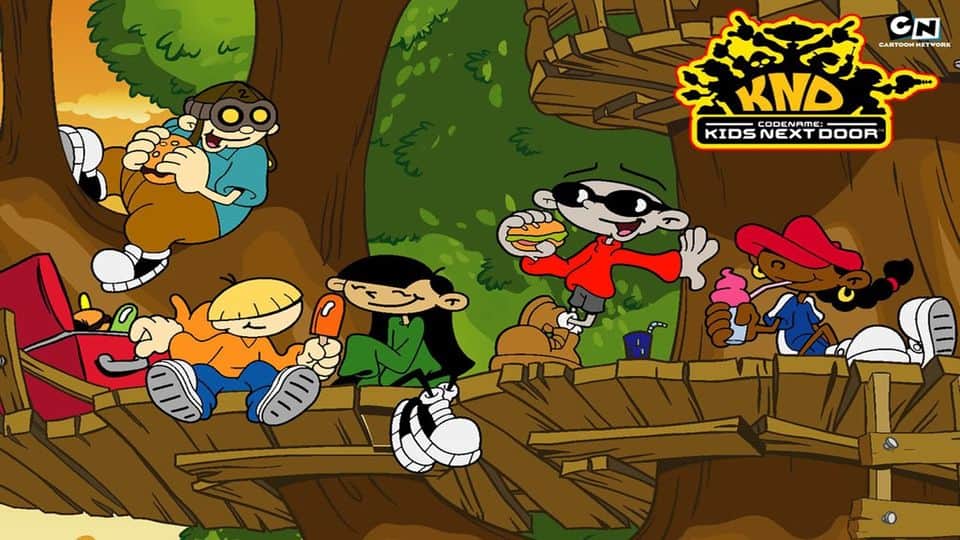 Who didn't want to be a kid spy with their best friends when they were younger? Codename: Kids Next Door is the ultimate wish fulfilment series as it centres on a group of five young children with codenames of Numbuh who operate as part of an organisation known as Kids Next Door. Their mission: Keep other kids safe from older kids and adults with evil intentions. In other words, anyone who wants to take away their soda. How insidious!
Created by Mr. Warburton, the show ran from 2002 to 2008, spanning six successful seasons. Codename: Kids Next Door also holds a 90% audience approval rating on Rotten Tomatoes, with fans praising the animation style, the general worldbuilding, and the quality of the characters. It's certainly one of the old Cartoon Network shows that fans would like to see a revival of, or even a live-action adaptation in the future.
Ed, Edd n Eddy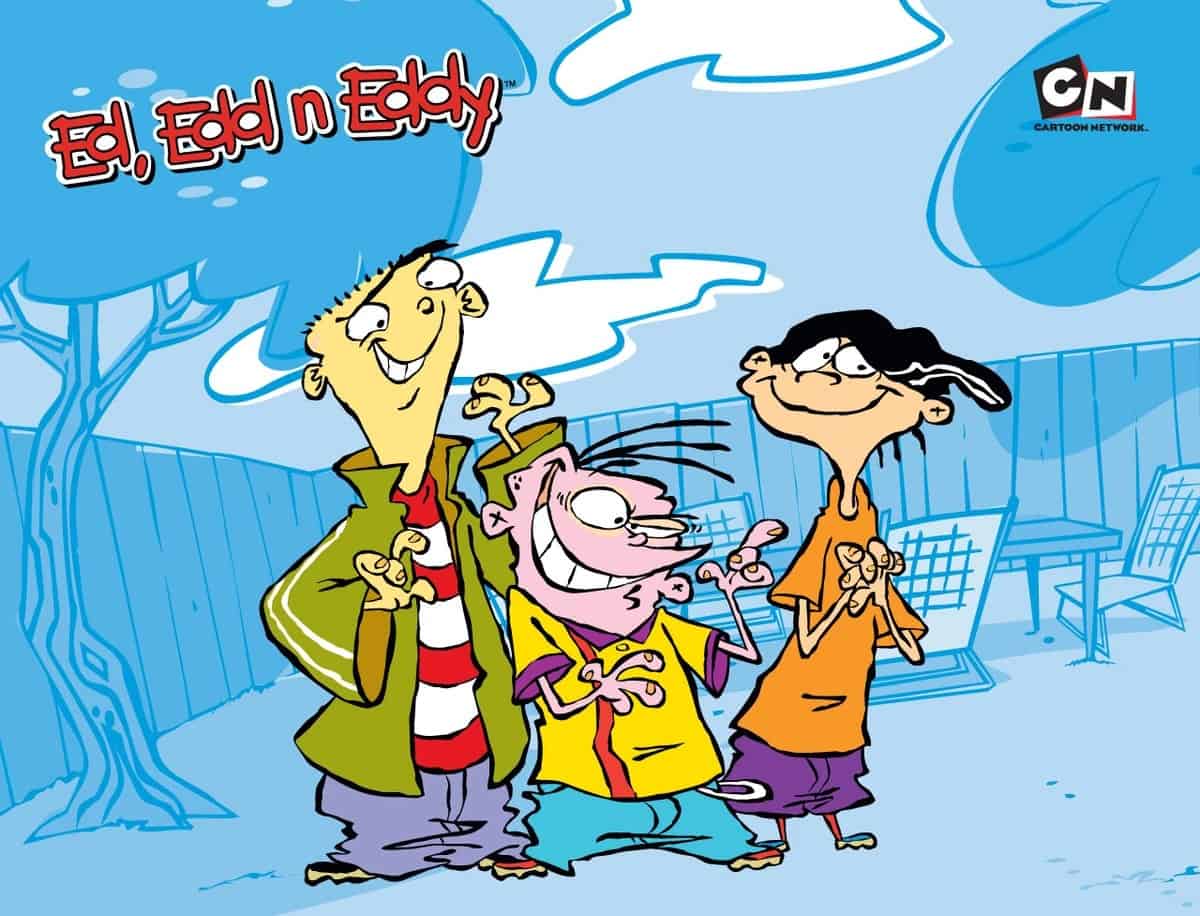 Created by Danny Antonucci, Ed, Edd n Eddy tells the story of three young rascals with essentially the same name but different spellings and the mischief they get up to in every episode. Despite the original airing of the show taking place between 1999 and 2007, it received several specials and a television film thereafter.
Ed, Edd n Eddy attracted a legion of fans, as it built itself into a multimedia franchise that spanned across numerous mediums in the pop-culture stratosphere. The series also showcases a unique art style that instantly makes it recognisable among other shows from the era. Storyboard artist Scott Underwood spoke to Concept Art Empire about his time on the show and what led to its overall uniqueness. "The energy on Season 1 was frantic and exciting," he said. "There was a slew of artists new to cartoon making, and we were all learning and inventing as we went. We were given a lot of freedom so being creative was abundant."
RELATED: People Are Getting Triggered By These 10 Black Cartoons Renditions
Foster's Home for Imaginary Friends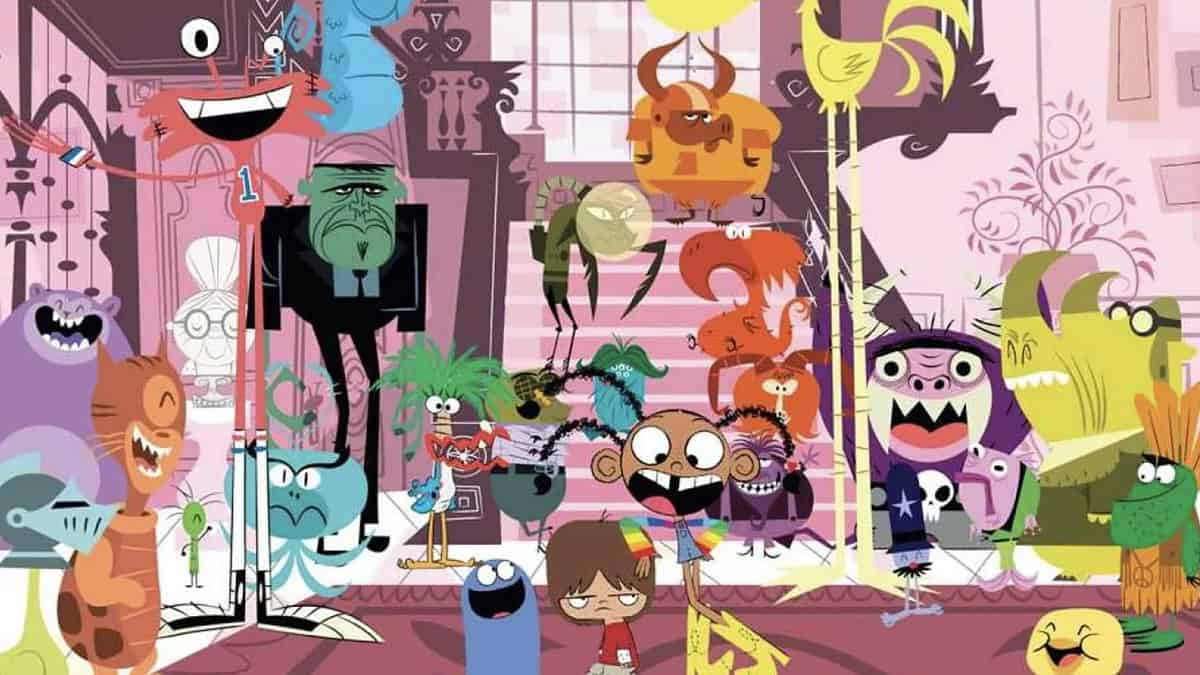 There are many kids who have imaginary friends growing up. Despite adults telling them they don't exist, they still hang onto their pals, even if other people don't believe they exist. This is the basic premise of Foster's Home for Imaginary Friends. It tells the story of a boy called Mac who has to wave goodbye to his imaginary friend Bloo. What no one knows is there is an orphanage that homes imaginary friends and puts them up for adoption where new kids can find them. For Mac, he doesn't want to part ways with Bloo, though, so he visits him every day and they embark on fun with other friends too.
Created by The Powerpuff Girls creator Craig McCracken, the show began in 2004 and concluded in 2009. While the animation might look a little dated now, due to it being created in Adobe Flash, it doesn't take away from the quality of the storytelling and the likability of the characters on screen. Plus, it's a highly relatable theme to anyone who had imaginary friends as a child.
Star Wars: The Clone Wars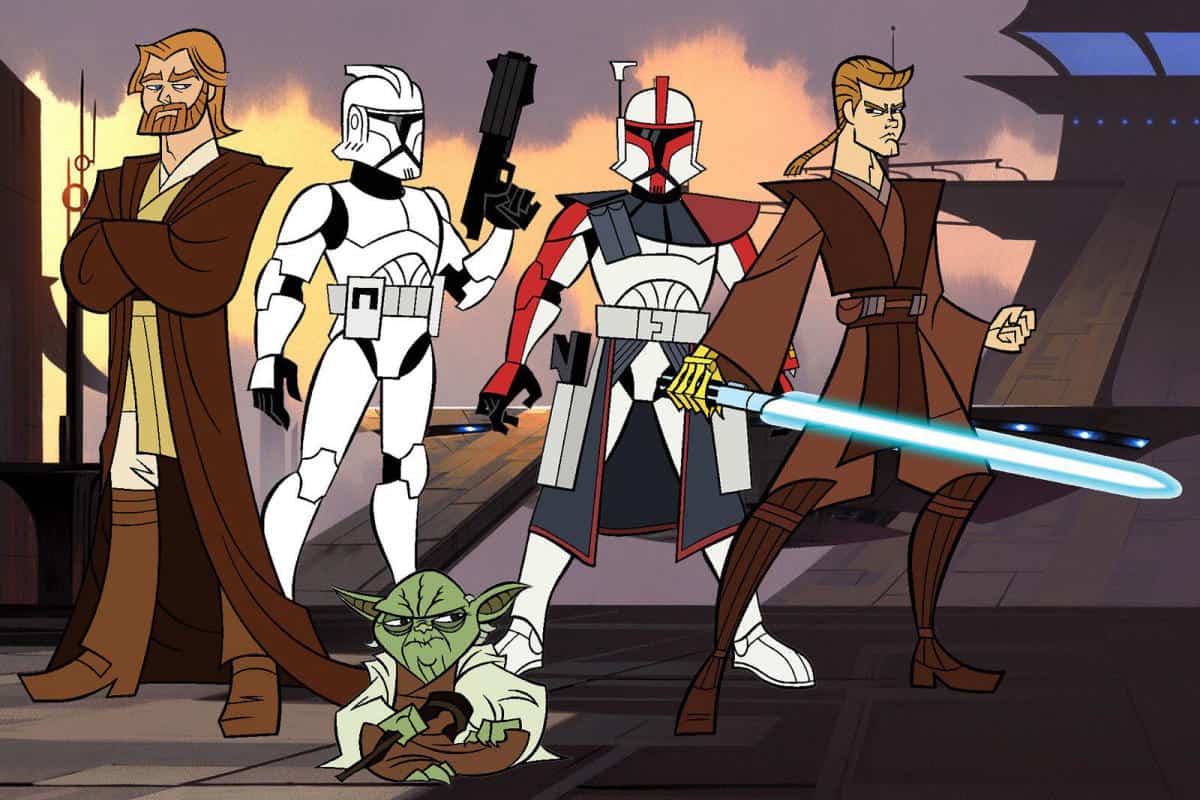 Want to hear something funny? Most Star Wars fans were not enamoured with George Lucas' prequel trilogy and lashed out at all three entries. In fact, if social media had been around then, the discussions would probably be as intolerable as they are now when anyone mentions anything related to Jedi or the sith. Yet, 2003's Star Wars: Clone Wars, which is set in the period between Episode II: Attack of the Clones and Episode III: Revenge of the Sith, is widely regarded as one of the best Star Wars cartoon series of all time. Go figure.
Created by Genndy Tartakovsky, the show ran for three seasons between 2003 and 2005. It resulted in a continuation series, aptly titled Star Wars: The Clone Wars, being released in 2008. This also proved to be another hit and celebrated show, maybe indicating that Lucasfilm should look to the Clone Wars for all its influence since everyone seems to love this period of the mythology.
RELATED: Big Red Boots: Cartoony Sneakers Might Be The Next Big Thing
Which old Cartoon Network shows would you like to see make a comeback? Let us know!