Looking for a film to watch with your pup? Check out our list of the 12 best dog movies everyone should watch! From classics to recent releases, there's something for everyone and every pup.
RELATED: The 8 Greatest Superhero Dogs of All Time Ranked
Who doesn't love dogs? And sometimes, you might be in the mood to watch a movie where you see a dog overcoming all odds. In fact, a film like this may be precisely what you need to wind down after a long day at work or just to enjoy yourself with your dog. Whether an animated or live-action movie, it is always better when a dog is involved. But it can be challenging to decide which movies are good since so many canine-centred films exist. Worry not, though, as this article is here to help.
To the surprise of no one, any film where a dog is involved will most likely have audiences bawling their eyes out by the time the credits roll. And this is understandable, as no one wants to picture what it would be like to leave your dog behind, having to let them go or losing them when you looked away for a second. It is terrifying, but something is rewarding in seeing these good dogs overcoming the bad hand they were dealt.
So, without further ado, here is a list of the best dog movies of all time.
RELATED: Zoiks! Scoob! Film Proves Scooby-Doo Has Really Gone To The Dogs
12. 101 Dalmatians (1996)
Based on the novel The Hundred and One Dalmatians by Dodie Smith, this is a live-action adaptation of Disney's 1961 animated version of the same name. However, none of the animals in the live-action can speak as they do in the animated version. The story follows Roger Dearly, a video game designer, whose Dalmatian, Pongo, chases down a female Dalmatian named Perdita. The result is Perdita's owner, Anita Campbell-Green, falling in love with Roger. They end up living together, and before long, both she and her dog are expecting babies. Anita's box, Cruella de Vil, catches wind of this and tries to get a hold of their dogs as she would like to use their spotted fur for her fashion designs.
11. 777 Charlie (2022)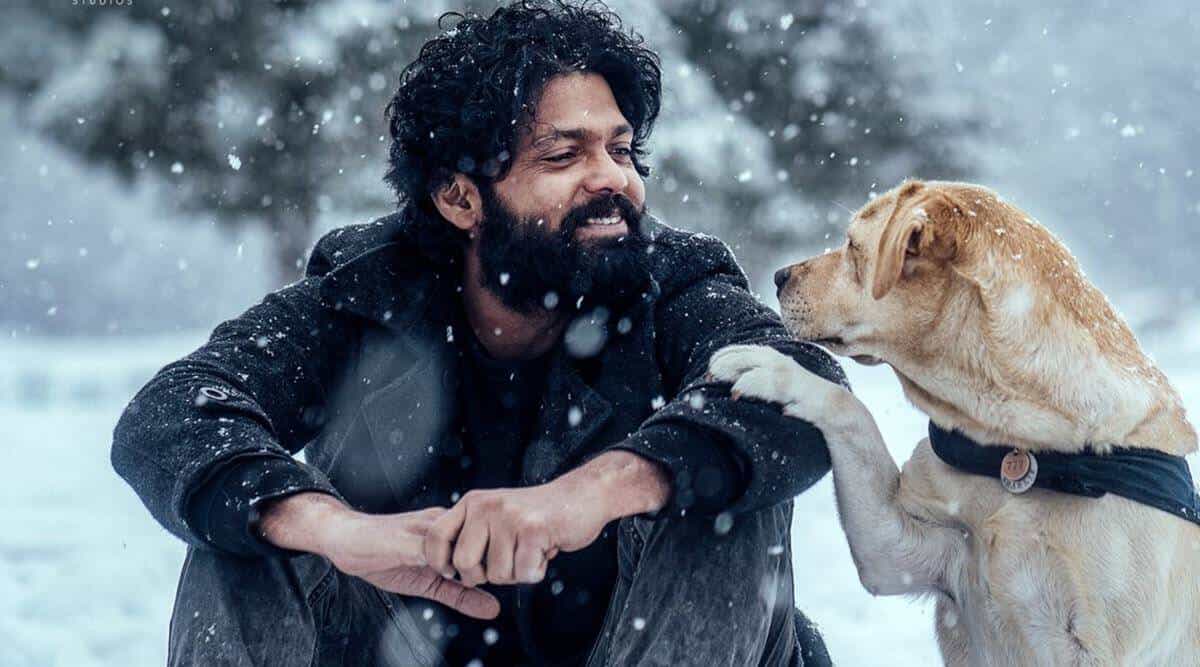 This Indian Kannada-language film is not one that many fans of dog movies will recognize. However, this movie was an absolute masterpiece. It follows the story of a lonely man named Dharma, a construction worker who resides in the Chinmaya colony, Satara. This is following a tragic event that has taken his family from him and caused him to dislike dogs. However, one day, a Labrador puppy escapes its breeder's house, where it was abused and made its way to Dharma. The puppy grows to love him and secretly follows him around. When it gets into an accident one day, he takes the puppy to the vet, and they end up living together. They begin to bond, the puppy completely changing Dharma for the better until it randomly collapses one day, and he discovers that the pup has cancer. If you want your heart broken, this movie is for you.
10. Frankenweenie (2012)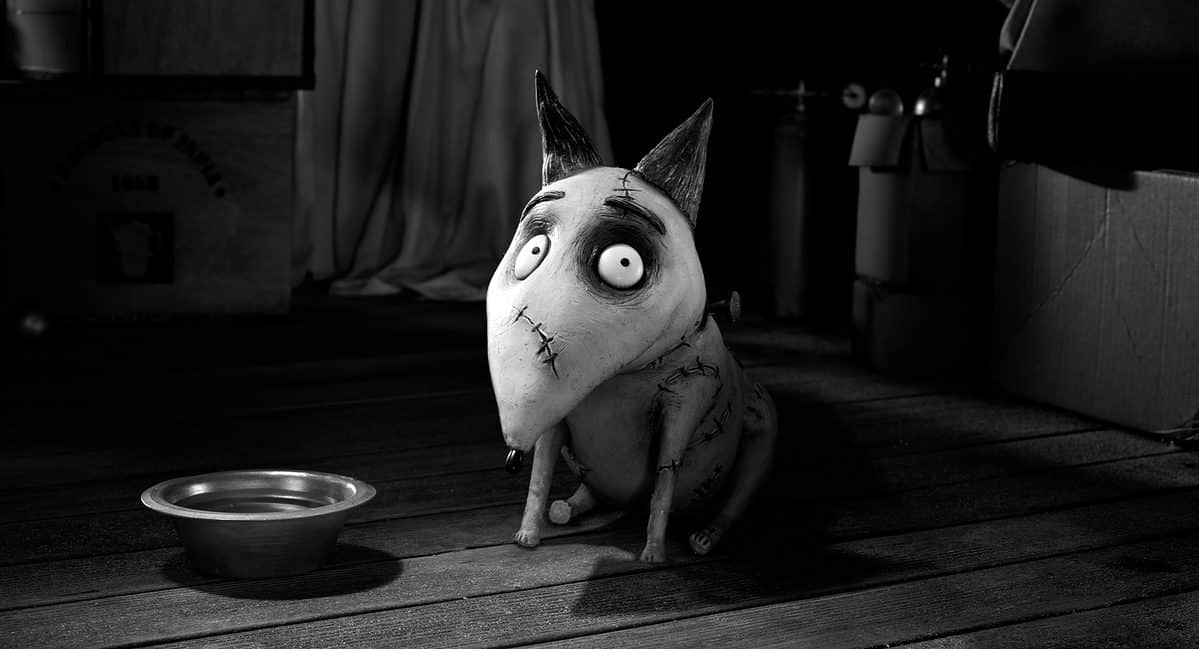 From director Tim Burton comes this tale that teaches the cold, harsh lesson of how to let go of something or someone you love. The film follows the story of Victor Frankenstein, a young boy who loves science and filmmaking. As he does not interact with his classmates much, his father encourages him to take up baseball, where his best friend, a Bull Terrier named Sparky, is killed by a car. Distraught, the young boy uses an experiment he saw in class involving electricity to revive Sparky. It works, and other kids in his class catch wind of it, resurrecting their own pets only for chaos to ensue in their little town. While entertaining, it is still a sad movie about a boy loving his dog too much to let him go.
9. Lassie (2005)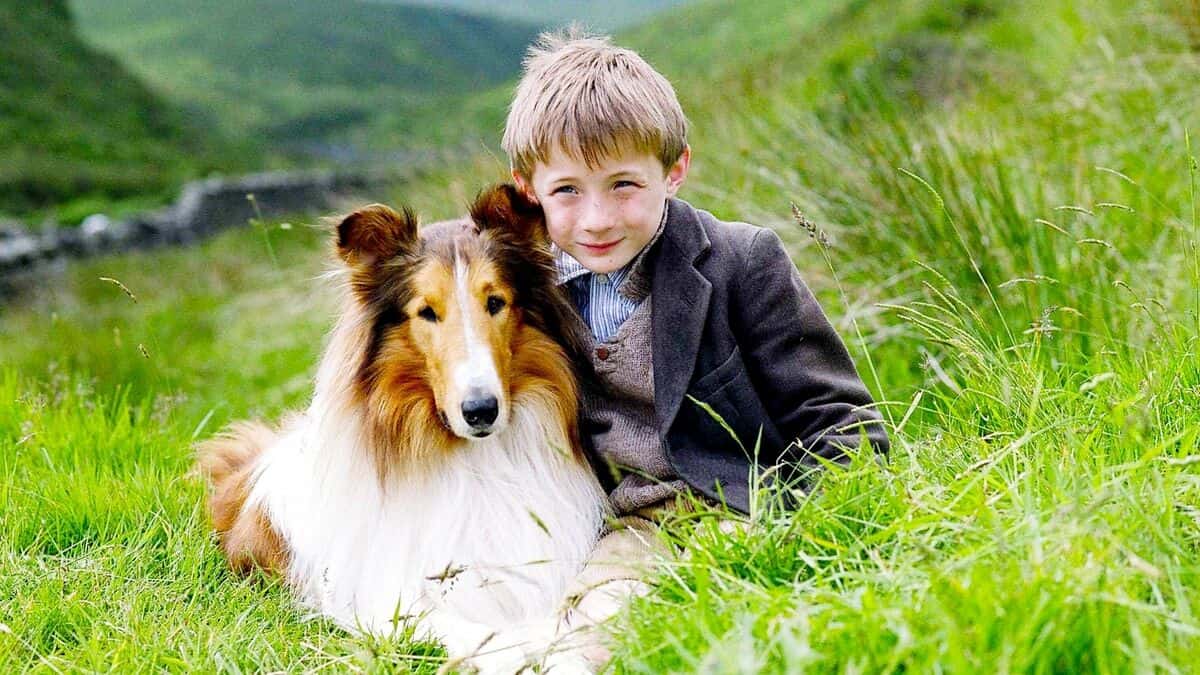 Based on the novel Lassie Come-Home by Eric Knight, this is one of many adaptations of the book. The story follows Lassie, a Collie dog, who has a powerful bond with her family's youngest son, Joe Carraclough. However, one day Joe's father, Sam, is forced to sell Lassie to the Duke of Rudling as they have no money due to him losing his job. Joe is left devastated, and what follows is Lassie's immense efforts to get back to the Carraclough family. In a series of heartbreaking events, she goes on a long journey to find her way back home after escaping from the Duke's estate. This will be a hard watch for animal lovers everywhere.
8. Max (2015)
This movie is another must-see for dog lovers. Many people trust their animal's judgement more than people's, and this movie is proof of that. The story begins with Kyle Wincott, a member of the U.S. Marines, who is shot and killed in Afghanistan after telling his friend, Tyler, that he would no longer cover for him in his illegal weapons trade. His military service dog Max, a Belgian Malinois, witnesses the whole event. Max's behaviour becomes really disturbed after this, and the military turn to the Wincott family to adopt him, or he would have to be euthanized. Max is most calm around the youngest son and Kyle's brother, Justin. The two begin to form a tight bond when Tyler shows up, and Max becomes aggressive towards him. Justin quickly figures out that Tyler had something to do with Kyle's death. While it is fun to watch, some scenes are absolutely heartbreaking in this film.
7. Isle of Dogs (2018)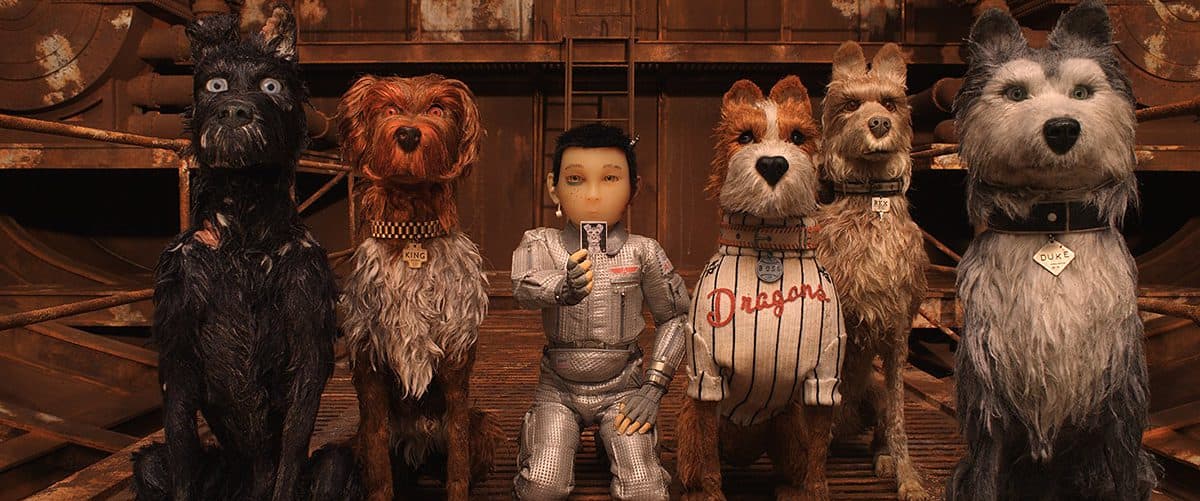 Targeted at adults only, this Japanese stop-motion animated film is a sci-fi drama written, directed and produced by Wes Anderson. The film follows the story of Atari Kobayashi, an orphan who is the distant cousin of the mayor, Kenji Kobayashi. Set in 2038, a disease called the Canine Flu spread throughout Japan and resulted in the mayor banishing all dogs to Trash Island. This is done out of fear of the illness transferring to human beings. Atari's bodyguard dog, Spots, is the first to be shipped off, and the boy is determined to get his best friend back. He steals a plane and crash lands on the island, where a group of stray dogs help him find his companion. The film received universal critical acclaim for its compelling storytelling.
6. A Dog's Way Home (2019)
With reference to the harsh reality of pit bulls being illegal in some areas, this film shows how it can break a family apart. Based on the novel of the same name, it follows Lucas and his friend Olivia as they discover a puppy at a construction site amongst a litter of kittens. Lucas takes the puppy home and names her Bella, and the two form an unbreakable bond. At the same time, Lucas returns to the site every day to feed the stray cats that live there. Unfortunately, this puts him at odds with Günter Beckenbauer, who wants to demolish the site. Lucas informs the city council about the cats, and the demolition is delayed.
This angers Günter, who reports Bella to animal control, blatantly lying and stating she is a pit bull, knowing the breed is illegal in the area. In a series of events, Bella is caught by animal control, and Lucas is warned that she cannot be caught outside again, or she will be euthanized. Lucas takes her to Olivia's aunt in Farmington, New Mexico, to avoid this. However, Bella cannot stand to be without Lucas and escapes, thus beginning a 400-mile journey back home to him.
5. Lady and the Tramp (1955)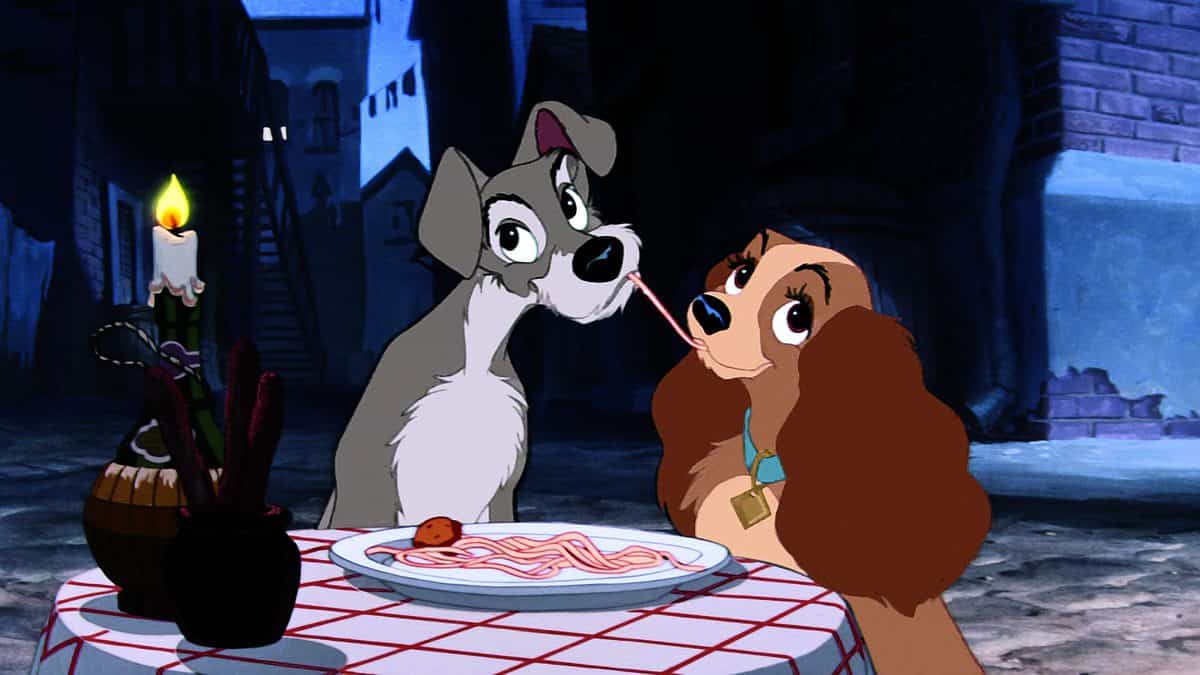 This is a great way to kick off the top five for this list, as this movie is on the slightly less heart-shattering side of things. Set in the early 1900s, Lady is a Cocker Spaniel who grows up in a lavish household, being pampered with love and attention. She is the pet of a childless couple whom the audience only knows as Jim Dear (the husband) and Darling (the wife). However, when Darling falls pregnant, everything changes for Lady as she does not receive the same attention she did. Her other dog companions explain to her what this means, and a stray dog named Tramp interjects their conversation, telling her that when a baby moves in, a dog moves out. In a turn of events, Lady ends up on the streets far away from home. She ends up running into Tramp again, who helps her get back home. While doing so, he also shows her what it is like to have freedom. This is the cutest dog movie ever and is a must-see if you haven't checked it out yet.
RELATED: Where is the cast of Legally Blonde Now, Two Decades Later?
4. A Dog's Purpose (2017)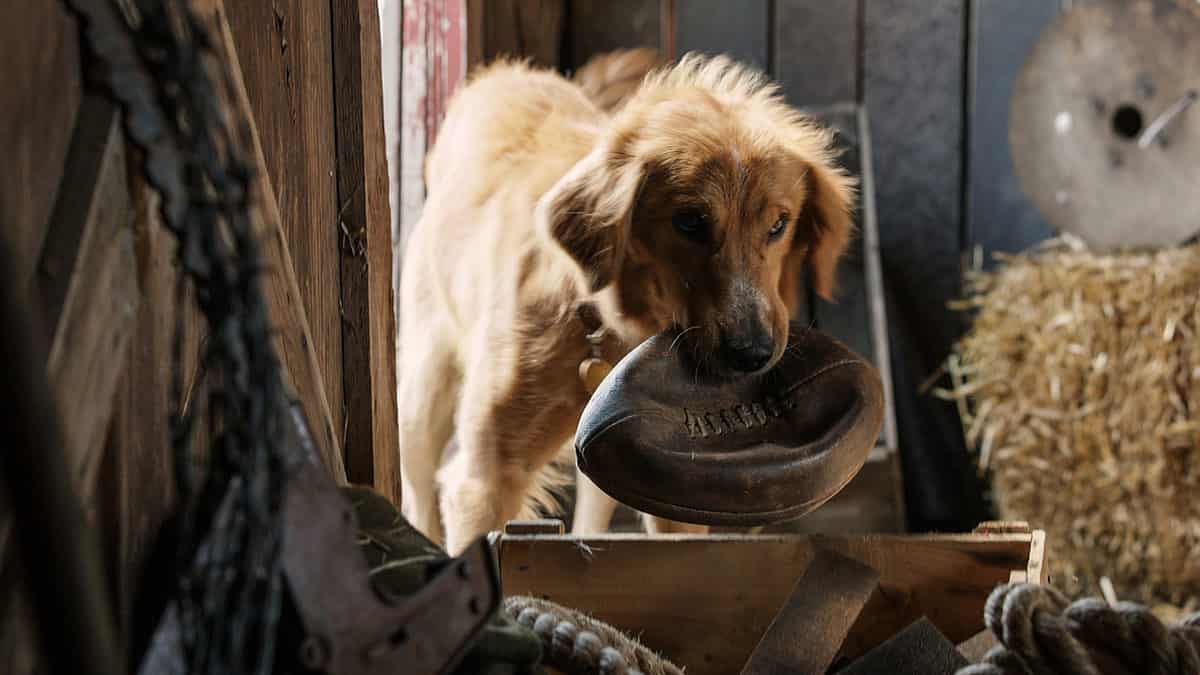 Based on the novel A Dog's Purpose by W. Bruce Cameron, this movie is an absolute nightmare for dog lovers everywhere, but in the best possible way. Have you ever wondered what happens to your pet after they pass on? Well, this movie answers the question. The story follows a dog named Bailey, who reincarnates as a different dog each time he dies until he meets Ethan Montgomery, a boy he loves and bonds with. He stays with Ethan until he is of old age, and the family puts him down. From here, Bailey reincarnates into different dogs worldwide and tries to return to Ethan. The movie is heartbreaking, and it is difficult to sit through a dog dying so many times, but it is worth it by the end. Even though it is another tale of a dog making it home to its beloved owners, it is a refreshing take on the trope.
3. Marley & Me (2008)
This comedy-drama follows newlyweds John and Jenny Grogan, who are considering having a child, but to test whether they are ready for it, they decide to adopt a Labrador retriever puppy instead. They name the dog Marley after Bob Marley and soon discover that he is quite a handful, constantly getting up to no good. They try everything to try and calm him down, even sending him to a dog training camp. However, no one can help. At the same time, the story also focuses on the struggles of John and Jenny in their everyday home life and careers. The film is a beautiful look at how a dog is an indispensable part of the family, no matter how unruly it may prove to be. Although the film starts on a light-hearted note, the second half takes a dark turn and will have you ugly-crying in front of your laptop or television screen. Good luck with this one.
2. Hachi: A Dog's Tale (2009)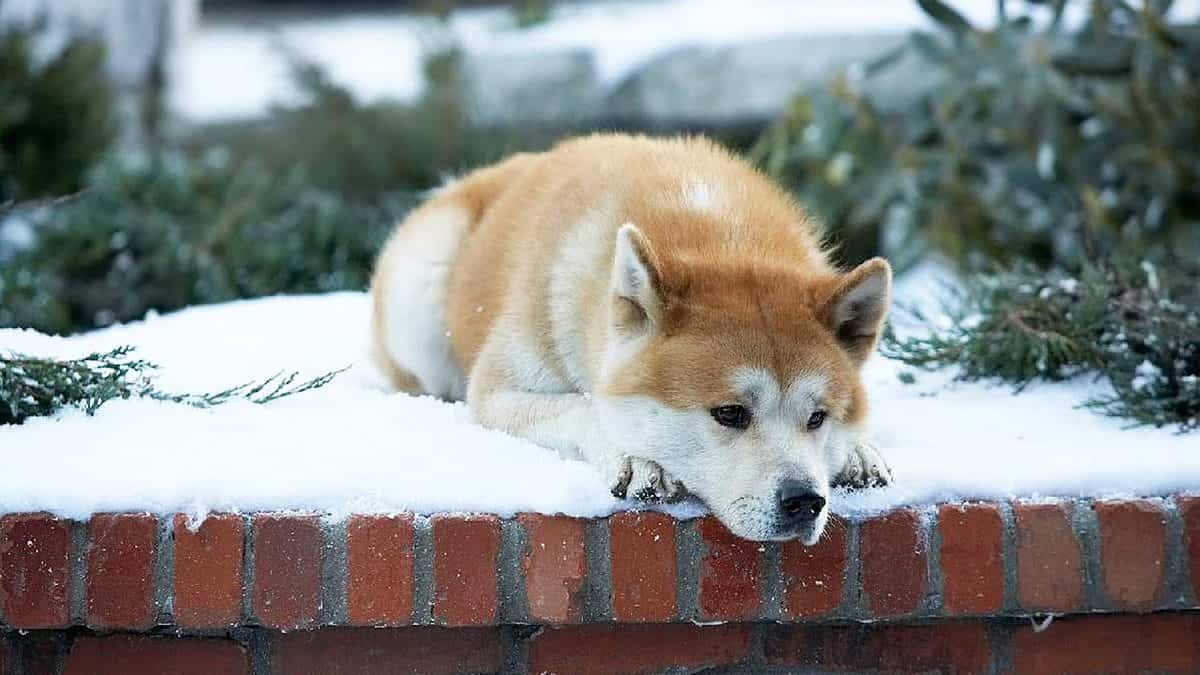 As a remake of the Japanese film Hachikō Monogatari (1987), the film is based on the true story of Hachikō, an Akito dog who lived in Japan during the 1920s. The story is told in a flashback by the grandson of Parker Wilson as he shares the story of Hachi with his classroom. Parker finds a Shiba Inu puppy at Bedridge railway station and takes it home until someone comes to claim it. During this time, Parker and the dog have grown extremely close, with him naming the puppy Hachi. When no one claims Hachi, the family keeps him, and a morning routine begins where Hachi will follow Parker to the railway station to see him off for work and then return at 5 pm to wait for his return. Indeed, you can see where this is going, but saying any more would be a spoiler. However, this movie is a testament to the loyalty of our canine companions and why they are considered Man's Best Friend.
RELATED: 12 Best Kids Movies That Are Perfect for Family Movie Night
1. The Fox and the Hound (1981)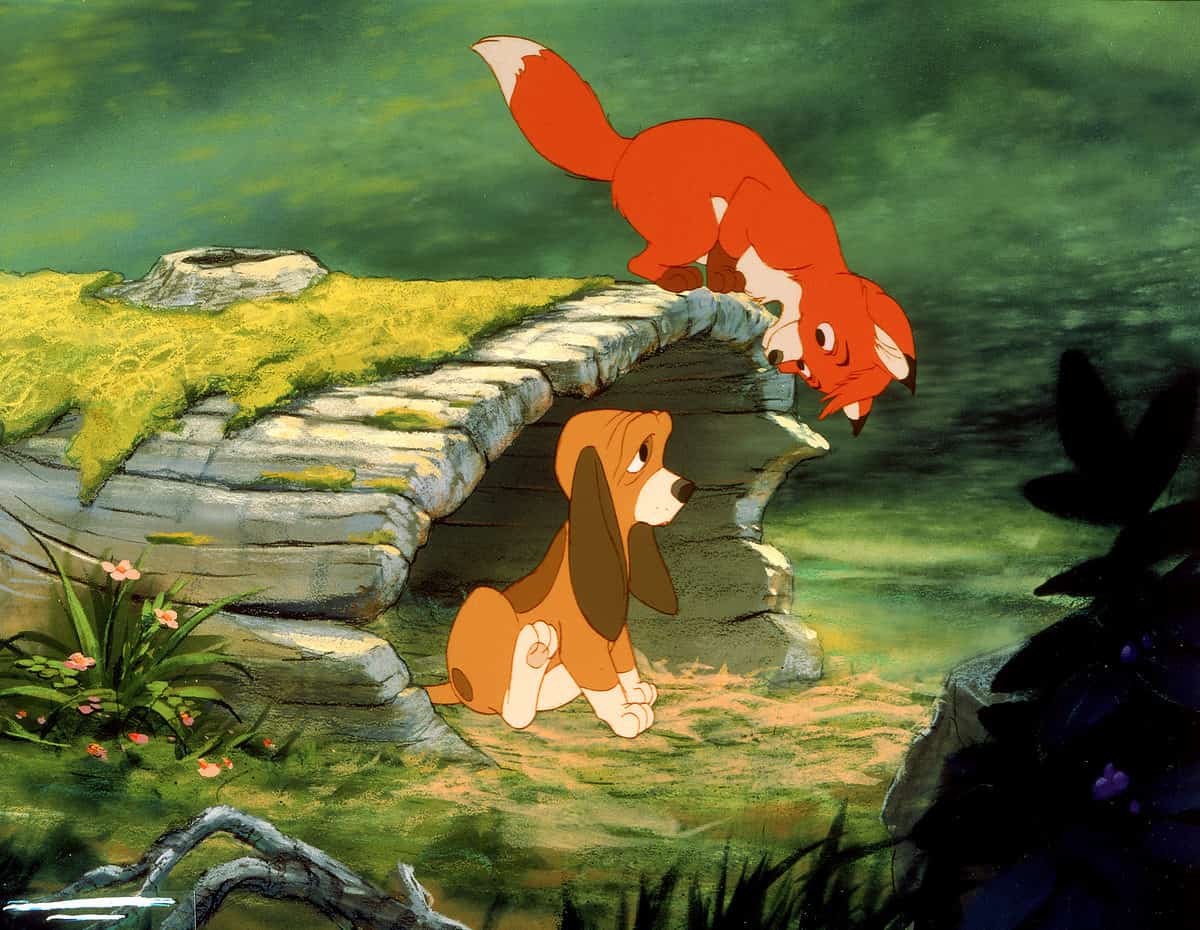 Listen, if you have yet to see this film, then this is your sign to do so immediately. Based on Daniel P. Mannix's novel of the same name, the film won an award at the 1982 Golden Screen Awards while being nominated for two others. It follows the story of an orphaned red fox adopted by a kind farmer named Widow Tweed, who calls him Tod. At the same time, her neighbour, a hunter named Amos Slade, brings home a hound puppy named Copper. One day, Tod and Copper meet by chance, and the two pups become best friends. Amos becomes frustrated that Copper keeps disappearing with Tod and puts him on a leash, leading to Tod sneaking onto their property to see him. Amos catches Tod and then chases him from his land, vowing to kill him if he finds him there again.
Widow Tweed worries for Tod and warns him that he should no longer be friends with Copper as they will become enemies. Unfortunately, the fox ignores her and naively believes they will stay friends forever. Although old, this film is still highly heartbreaking to watch. It touches on societal pressures and how this impacts the relationship between two species that should be enemies by nature. This film deserves its spot in the number one spot.
RELATED: The 10 Best Pixar Movies You Should See Before You Die
What do you think are the best movies with a dog?