Batman is one of the most iconic names in superhero media today, so it makes sense that he's got more movies than any other hero, and we're not just talking live-action. Many of the best Batman movies can be found in the extensive collection of animated DC films, which use characters and tell stories that live-action films could only dream of telling.
RELATED: Ben Affleck's The Batman: The Unmade SnyderVerse Movie
Whether Batman is building his way to victory while learning the importance of family or hunting down a mysterious new enemy that somehow knows his every move, every animated Batman movie is entertaining.
Let's take a look at some of the best animated Batman movies.
1. Batman: Year One (2011)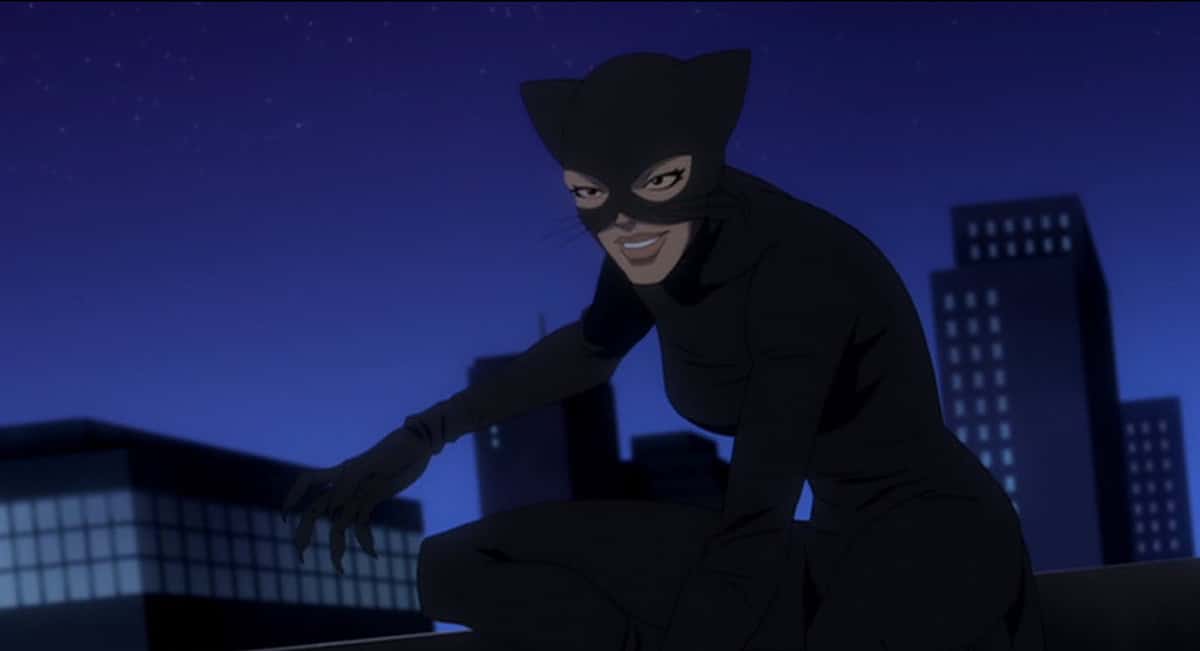 Based on the 1987 four-issue comic book arc of the same name, this animated movie focuses on Bruce Wayne's first year as Batman.
Bruce Wayne (Ben McKenzie) returns to Gotham after 12 years abroad around the same time James Gordon (Bryan Cranston) is transferred to Gotham. While Gordon is dealing with the corruption and violence of the GCPD, Bruce feels unprepared. After a disastrous first night out, Bruce decides to start saving in a bat-inspired costume, and crime begins to lessen significantly after a few weeks.
Batman threatens Gotham's corrupt leaders by breaking into the mayor's home during a dinner party, inspires Selina Kyle (Eliza Dushku) to don a costume and adopt the moniker Catwoman as she begins a life of crime and starts working with Gordon to try and take down Gillian Loeb (Jon Polito), the corrupt commissioner.
This gripping and mature retelling of Frank Miller and David Mazzucchelli's storyline gave fans a remarkable Batman origin.
RELATED: 13 Best Animated Superman Movies Ranked from Worst to Best
2. Batman: The Long Halloween (2021 & 2022)
This two-part film serves as the third and fourth instalments of the Tomorrowverse and follows Batman as he tries to uncover the identity of the serial killer Holiday.
The series of murders start with the death of Johnny Viti, the nephew of Carmine Falcone. Harvey Dent (Josh Duhamel) and Batman (Jensen Ackles) are brought in to investigate the murder. Unfortunately, things immediately begin to spiral out of control as Harvey burns Falcone's cash stockpile, and his house gets blown up for it.
Mickey Chen, the man responsible for blowing Harvey's house up, is found unbreathing on Thanksgiving, the same night Falcone's son Alberto sends a hospitalised Harvey a taunting "get well soon" card. After visiting Calendar Man in Arkham Asylum to get a list of suspects, Batman realises that Joker has escaped and intends to stop Holiday from replacing him as Gotham's most notorious criminal.
Joker confronts/attacks Harvey, Sal Maroni and Falcone, all suspected of being Holiday, though when he goes for Falcone, he is chased out by Milos Grappa, who is dispatched by Holiday. Batman's suspect list grows to include Carla Viti and the Joker. While at a New Year's Eve party, Falcone names Bruce the son he never had, Selina Kyle breaks off their relationship, and Joker attempts to gas the celebration.
After Batman foils Joker's plan, he suspects Alberto is Holiday and confronts him. Alberto angrily denies his involvement. However, things get significantly more chaotic three months later. Bruce relives his parents' death after being injected with Scarecrow's fear toxin on Mother's Day. One of Falcone's hitmen attacks Dent and his wife, and when Harvey wakes up, he sees one of Holiday's guns nearby and flees. Harvey is accused of being Holiday by Carla Viti and Maroni and gets acid thrown in his face, becoming Two-Face shortly after.
He and Solomon Grundy, who nursed Dent back to health, team up with Joker, Penguin, Poison Ivy, Scarecrow and Mad Hatter to take out Falcone. Batman and Catwoman defeat the rogues but fail to stop Two-Face from harming Falcone. The former district attorney turns himself in as Holiday.
Later, Batman learns the true identity of Holiday and why they did everything they had. That Halloween, it is revealed that Selina and Bruce are back together, and Wayne Manor is visited by a trick-or-treater dressed as Batman.
Flash and Green Arrow are seen in a post-credit scene.
The films were praised for their "compelling story adapted with care and performed with conviction".
RELATED: Batman: The Long Halloween Cast Is Perfect for Live-Action DCU
3. Batman: Return of the Caped Crusaders (2016)
Based n the 1960 Batman TV series, the film follows Batman (Adam West) and Robin (Burt Ward) as they set out to defeat Joker, Penguin, Riddler and Catwoman (Julie Newmar), who team up to steal a Replication Ray and plan to try and make Batman join their side with Batnip.
Batman becomes increasingly aggressive and ends up firing Alfred Pennyworth, savagely beating Joker, Penguin and Riddler after they betray Catwoman and throwing Dick Grayson out of the house. Grayson realises that Bruce has been affected by the Batnip after his clones start taking over Gotham, and he asks Catwoman for help.
After realising they can't take on Batman's army by themselves, they recruit Batman's rogues gallery to confront him but still lose. A disguised Alfred is responsible for getting Bruce back to normal, and they soon realise that Joker, Penguin and Riddler had used Batman's behaviour as a distraction for their real plan: robbing the Gotham Art Museum.
The film saw Adam West, Burt Ward, and Julie Newmar reprise their roles from the series. Fans and critics loved it, with Common Sense Media's Renee Schonfeld claiming, "The campy, dynamic, and oh-so-self-aware Batman of 1960s TV has returned to delight old fans and inspire new ones with Adam West and Burt Ward along for the fast-moving ride."
4. Batman: Mystery of the Batwoman (2003)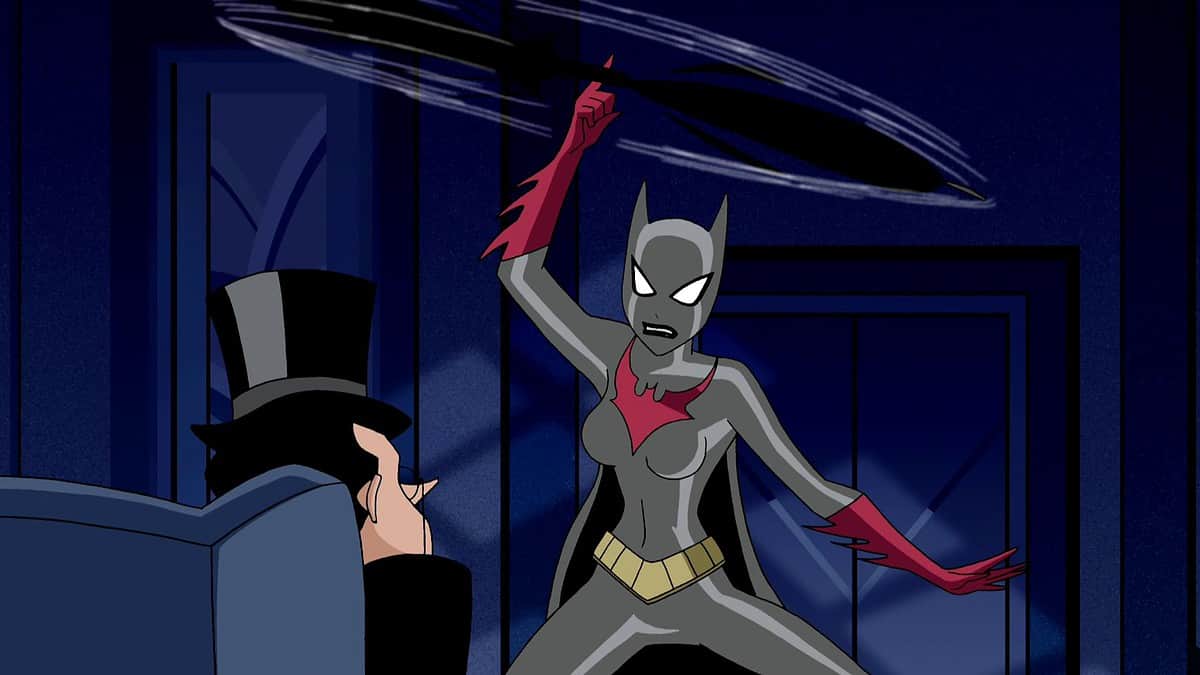 This film takes place between the end of The New Batman Adventures and the flashback sequence in Batman Beyond: Return of the Joker and sees Batman (Kevin Conroy) and Robin (Eli Marienthal) facing a new mystery while Harley Quinn and Joker are on their honeymoon outside of Gotham City: Batwoman (Kyra Sedgwick), a new heroine who stands for justice while forsaking Batman's number 1 rule never to take a life. Batman is also dealing with Penguin and Rupert Thorne in the background.
There are three women in Gotham that Batman suspects to be Batwoman: Kathy Duquesne (Kimberly Brooks), Carlton Duquesne's daughter who Bruce Wayne becomes romantically involved with; Dr Roxanne "Rocky" Ballantine (Kelly Ripa), an employee at Wayne Tech who briefly bonds with Tim Drake, and Detective Sonia Alcana (Elisa Gabrielli), Harvey Bullock's new partner who knows too much about the weapons Carlton Duquesne and Penguin are smuggling.
Penguin eventually calls in Bane to deal with Batwoman, and her identity is revealed.
CBR said the film is "gratifying, highlighting the oft-forgotten "World's Greatest Detective" aspect of Batman's character. Similarly, the animation, music, and voice acting are all high quality, even if they could be more memorable."
5. The Lego Batman Movie (2017)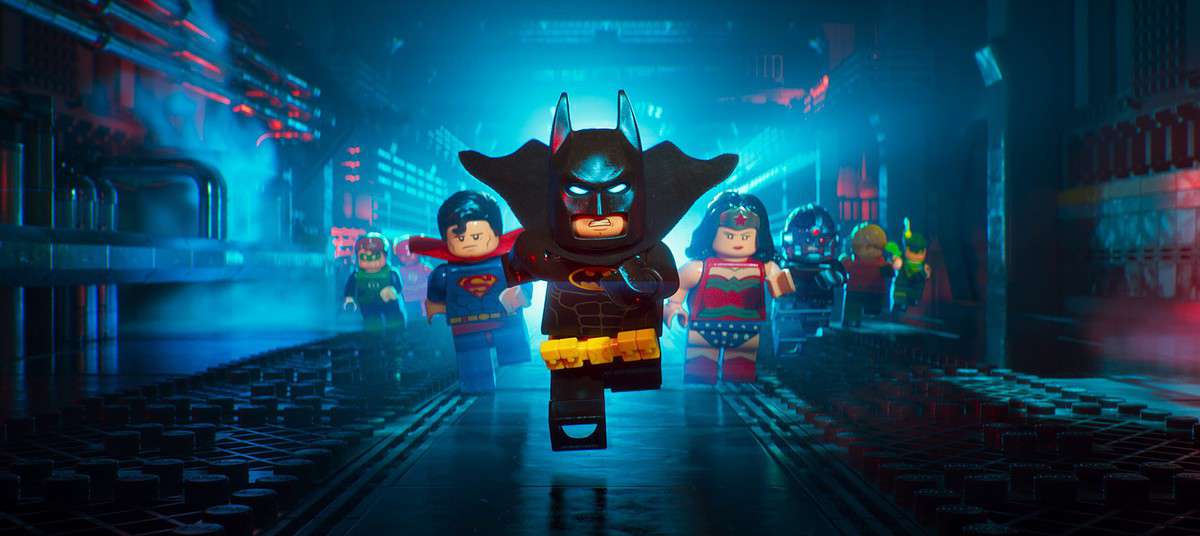 By far one of the greatest animated Batman movies to ever grace DC fan's screens. This film worked as a spin-off of The Lego Movie franchise and follows a lonely Batman (Will Arnett) as he tries to stop Joker's (Zach Galifianakis) latest plan while avoiding his greatest fear: being a part of a family again.
During Commissioner Jim Gordon's retirement party, Bruce Wayne falls for Barbara Gordon (Rosario Dawson) and unknowingly adopts an enthusiastic Dick Grayson (Michael Cera) while Joker and most of Gotham City's villains surrender, making Batman obsolete. However, Batman suspects Joker is up to something. So he uses Superman's Phantom Zone projector to put him in the Phantom Zone, where he recruits villains from hundreds of different franchises in the LEGO multiverse.
Most of Batman's rogues gallery appears in the film, including several obscure villains which Joker comments are "probably worth the Google."
Fans and critics loved the film and named it one of the best superhero movies. In addition, the film won several awards, including Best Animation/Family and Best Animated Film. It has a sequel planned that would have focused on Batman's relationship with the Justice League, but it was cancelled after Universal Pictures acquired the rights to The Lego Movie franchise in 2020.
RELATED: The Best Animated Superhero Movies
6. Batman: The Animated Movie – Mask of the Phantasm (1993)
Based on Batman: The Animated Series, which ran from 1992 – 1995, this film sees many of the animated series actors reprise their roles. While it failed at the box office, it was a financial success after its release on home media. It led to several other animated Batman films, including Batman & Mr Freeze: SubZero.
While visiting their parents' graves, a young Bruce Wayne and Andrea Beaumont meet and begin a relationship. This is around the same time Bruce begins his attempts to try and stop crime in Gotham. While he initially struggles to decide between defending Gotham City and committing to Andrea, he eventually proposes to her. Unfortunately, she ends their engagement and leaves, leading a heartbroken Bruce to take on the mantle of Batman.
Ten years later, while breaking up a crime boss meeting, Batman (Kevin Conroy) is framed for Chuckie Sol's death, who sped into a building because of the Phantasm. Arthur Reeves (Hart Bochner) sees this as his opportunity to get rid of Batman. The Phantasm defeats Buzz Bronski, and while Batman is investigating the scene of his death, he encounters Andrea (Dana Delany) and reveals his identity to her.
Fearing Batman will come for him next, Salvatore Valestra turns to Reeves and then the Joker (Mark Hamill) for help. Unfortunately for him, the Joker proves to be an understandably poor decision and takes down Valestra before the Phantasm has a chance.
Both Joker and Batman interrogate Reeves, and they deduce the true identity of the Phantasm.
Michael Usian, the film's producer, name Mask of the Phantasm "the best Batman movie ever made."
7. Batman Beyond: Return of the Joker (2000)
Based on Batman Beyond, the animated series, this film ties off a couple of loose plot points from The New Batman Adventures and follows Bruce Wayne (Kevin Conroy) and Terry McGinnis (Will Friedle), the new Batman, as they try to learn the truth of the Joker's mysterious return.
During a press conference honouring Bruce's return to Wayne Enterprises, the Jokerz gang attacks, and the Joker reveals himself to Bruce, who refuses to believe his archnemesis has returned. Bruce and the GCPD's Commissioner Barbara Gordon, formerly Batgirl, refuse to give him any information, and Bruce demands Terry return the Bat suit. After the Joker nearly defeats Bruce, Barbara reveals what happened with Tim Drake and the Joker on the night of the Clown Prince's death.
The film won an Annie Award for Best Animated Home Entertainment Production, and Mark Hamill won a DVD Exclusive Award for Best Animated Character Performance. In addition, many praised the film, with Entertainment Weekly's Nish Gopalan showing particular enjoyment for the uncut version of the film, which "sheds light on the dark, obsessive relationship between the villain and his vigilante counterpart."
It has easily earned the title of being the best of the Batman animated movies.
RELATED: The 8 Worst DC Movies of All Time, Ranked
8. Batman: Dark Knight Returns (2012 & 2013)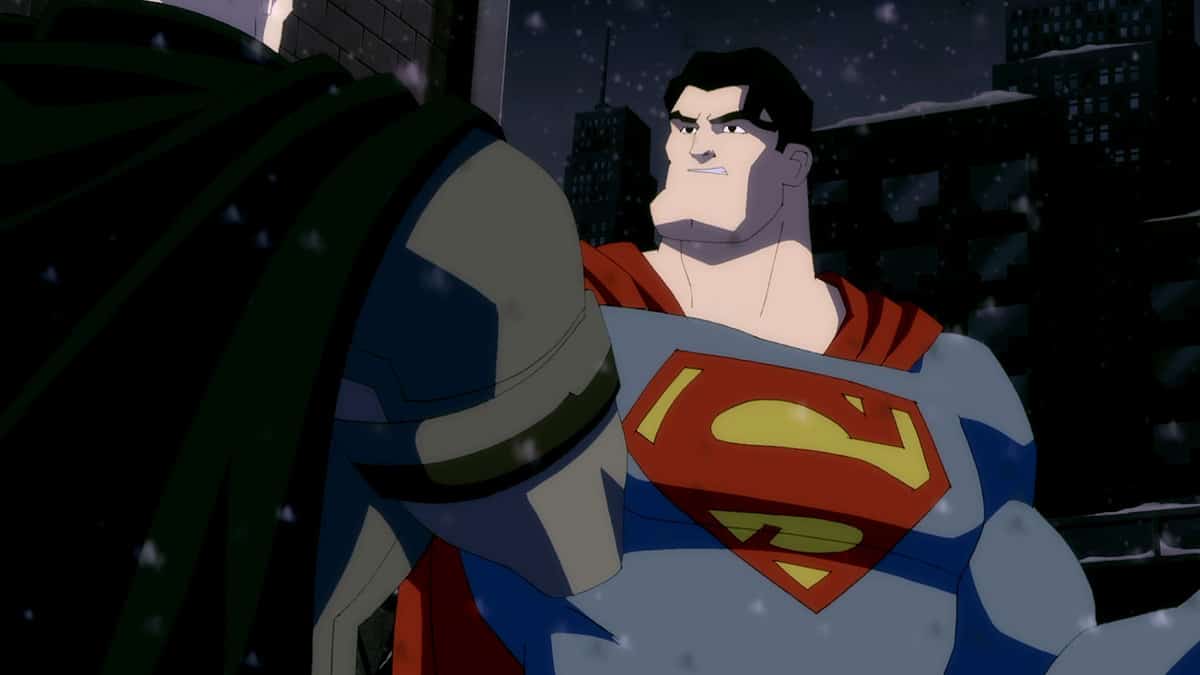 After the death of Jason Todd, Bruce (Peter Weller) retires his Batman persona and lets Gotham City run rampant with crime. He maintains a friendship with Commissioner Gordon (David Selby) and has not talked to Dick Grayson in a while. Meanwhile, the Joker is catatonic in Arkham Asylum, where he has been since Batman's retirement.
After Harvey Dent is declared sane and disappears, Bruce becomes Batman again. Though he struggles with the physical limitation of age, he manages to rescue 13-year-old Carrie Kelley (Ariel Winter), who dresses as Robin.
Reports that Batman has returned revive Joker (Michael Emerson), who immediately begins creating as much chaos as possible. Superman (Mark Valley) is brought in as a government operative and is asked to end Batman's vigilantism. Batman finally brings the Joker down, and the man of steel confronts Bruce in Crime Alley.
While the voice performance and animation of the film were praised, some felt that the Cold War subplot was "a major distraction from an otherwise focused narrative."
RELATED: 10 Reasons Idris Elba Should Play Batman in James Gunn's DCU
9. Batman Ninja (2018)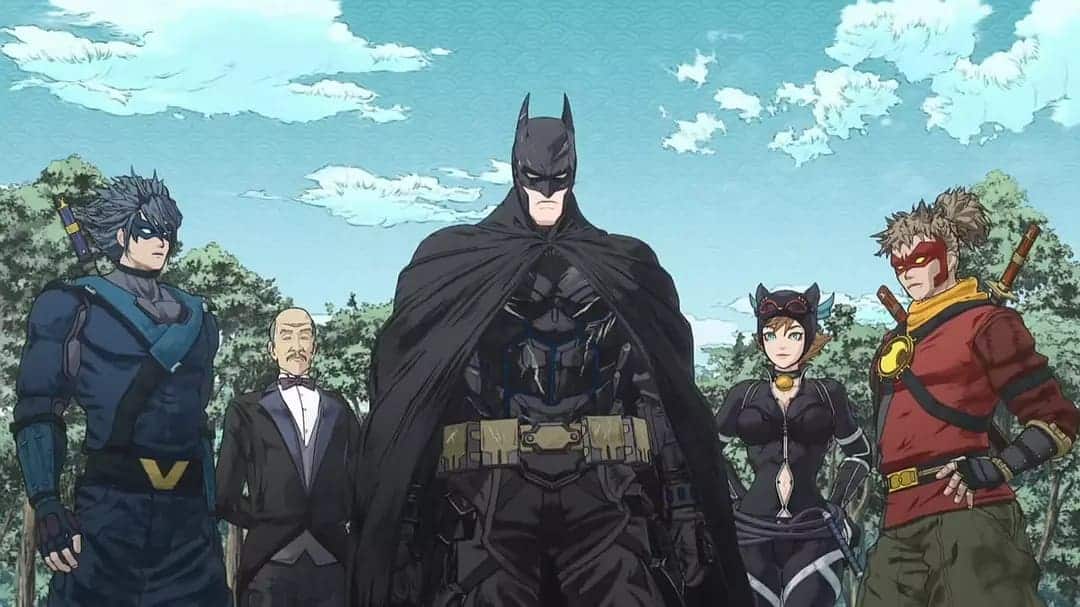 This anime-inspired film saw the Bat-Family take on Gotham City's villains in feudal Japan.
While battling Gorilla Grodd at Arkham Batman, the Bat-Family and Gotham City's top criminals are sent to feudal Japan, where Batman learns that everyone has been there for two years. Eventually, he finds Alfred, who built a Batcave in his absence and his sons (Dick Grayson, Jason Todd, Tim Drake and Damian Wayne), who had been helped by the Bat Clan when they arrived.
The Bat-Family and their allies work together to get the Gotham villains back to Gotham so feudal Japan can be restored.
IGN praised the film saying, "DC tried something new by brining in visionary Japanese animators to offer a refreshing take on one of the company's most beloved characters, and the finished product not only built upon the great adaptations that have come before, but surpassed them."
10. Batman vs Teenage Mutant Ninja Turtles (2019)
Based on the miniseries Batman/Teenage Mutant Ninja Turtles, this film sees Batman, Robin and Batgirl team up with the TMNT to save Gotham from Shredder and Ra's al Ghul.
Barbara Gordon spots the Foot Clan and the TMNT while touring Powers Industrial. At the same time, Batman stops the Foot Clan and Shredder from stealing an experimental cloud seeder machine from Wayne Enterprises. After a brief battle , the Turtles and Bat-Family team up to take down their enemies. Batman is briefly turned into a deranged vampire bat, but a shot of anti-mutagen turns him back to normal.
The team head to Ace Chemicals, where they combat the Foot Clan and League of Assassins and take out their respective villains. Batman then throws the Turtles a pizza party before they return to New York.
Troy Baker reprised his roles as Batman and the Joker, making him the first to portray both characters in the same project.
11. Batman: Under the Red Hood (2010)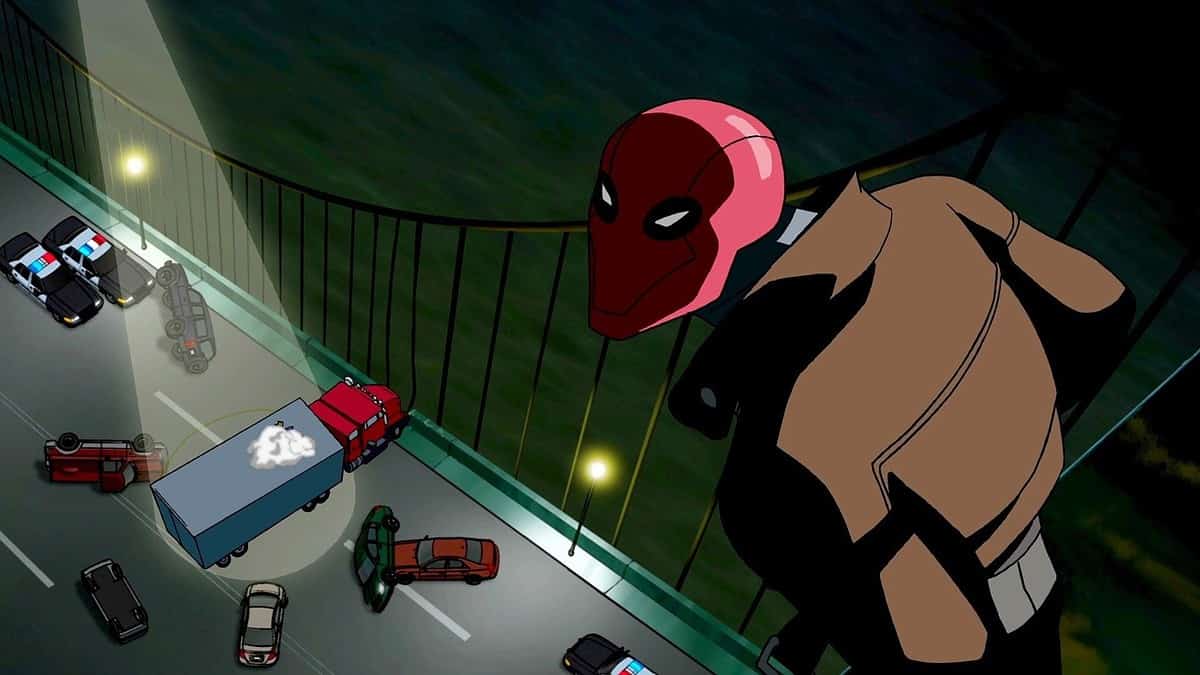 This animated film was highly praised for its storytelling, plot and animation and is widely considered one of the best animated Batman films. It tells the emotionally gruelling story of a battle between father and son.
Five years after the Joker's (John Dimaggio) brutal murder of Jason Todd, a mysterious vigilante known as Red Hood (Jensen Ackles) appears in Gotham City.
He takes over the drug trade, hijacks several of Black Mask's shipments and causes problems for Nightwing (Neil Patrick Harris) and Batman (Bruce Greenwood). An audio recording reveals that Red Hood knows Batman's identity. After helping Red Hood escape The Fearsome Hand of 4, Batman analyses a sample of the Red Hood's blood and learns that it matches his dead son's. He confronts Ra's al Ghul and who admits that he had revived his son due to his guilt over Jason's death.
The final confrontation between Jason and Bruce is heartbreaking, but it's made worse by a flashback to Jason's first day as Robin. A follow-up film titled Batman: Death in the Family saw the return of Greenwood, Martella and DiMaggio and Zehra Fazal came on board as Talia al Ghul.
RELATED: Best Batman Comics – 10 Essentials You Need To Read
TL;DR
Some of the best Batman movies are animated.
The more fun and goofy ones, such as The Lego Batman Movie, are enjoyed by general audiences and DC fans, which often leads to their success.
The emotionally draining ones, such as Under the Red Hood, are highly praised by comic book fans.
Which do you think is the best animated Batman film?