In 2018, I had the awful privilege of reviewing Tennis World Tour, an unsatisfactory attempt to create an authentic tennis simulator for the PlayStation 4 and Xbox One. While the latest instalment, Tennis World Tour 2, does far better at capturing the intricacy of the popular sport, it continues to suck all the joy out of playing – thanks to a steep learning curve and dull presentation.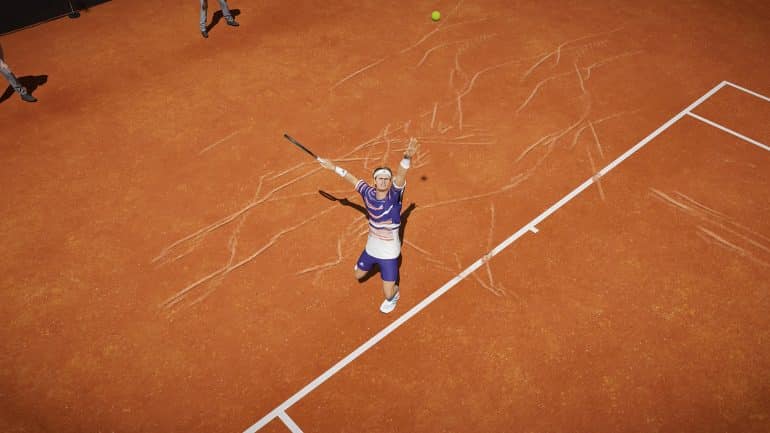 There was a period in gaming when the market was oversaturated with tennis titles fighting for the title of "most authentic and fun experience". If you remember correctly, Virtua Tennis and Top Spin 4 were probably high on the list of favourites. In 2020, however, you'll be hardpressed to find a decent AAA title about the sport.
In fact, your options are probably between AO Tennis 2 or Tennis World Tour 2.
But in a world where FIFA 21, NBA 2K21, UFC 4 and the remastered Tony Hawk's Pro Skater exist, these titles fall short of delivering the necessary excitement for the sport. True tennis enthusiasts are probably shedding rubber ball-sized tears over the awful presentation.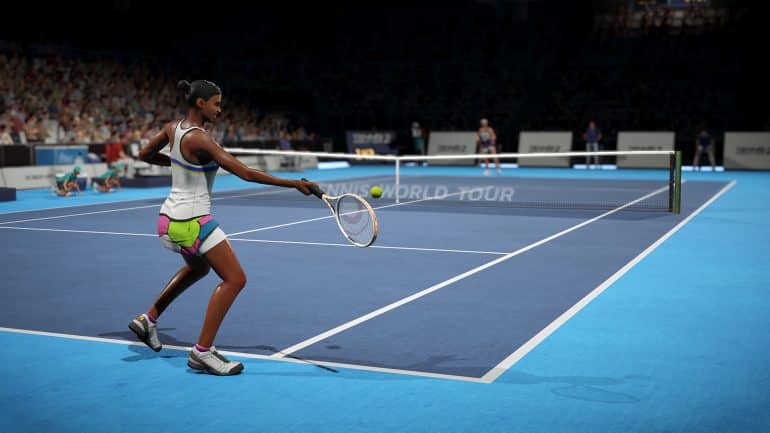 Granted, the gameplay has somewhat improved in Tennis World Tour 2. The game is unapologetically challenging and requires pinpoint accuracy with its timing. Like real tennis, it is deceptively difficult. But it's that very improvement – which tries incredibly hard to add authenticity – that might also isolate gamers from engaging with the title.
It often requires the perfect positioning, timing and reflexes to make a winning shot.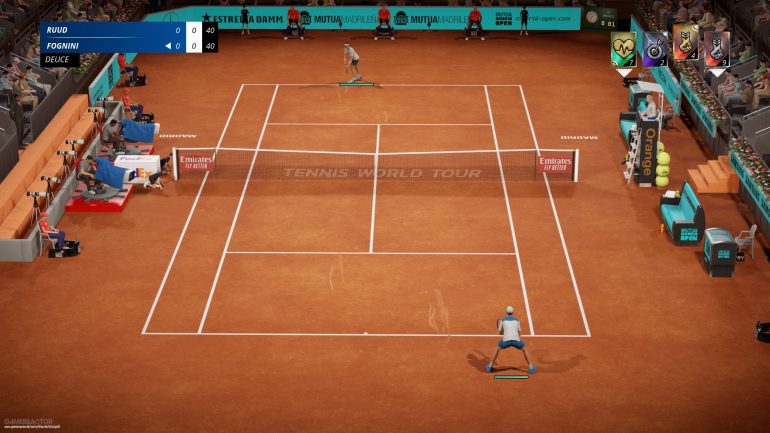 The biggest problem, however, is the Tennis World Tour 2 ball. During a match, the ball tends to disappear in between the brightly lit courts.
At first, I thought a bigger television would counter the issue. However, even on a 55″ 4K TV, it was challenging to follow the ball as it moved up and down the court. And even on the easiest setting, this issue remains.
If you can't see the ball, you certainly can't hit it. If you can't hit it, you certainly can't win. And so begins my never-ending frustration with Tennis World Tour 2.
The roster makes 36 professional players available to you. It also adds Marat Safin and Gustavo Kuerten as legendary characters.
Like the previous instalment, however, none of them truly feel like unique characters in the game. Yes, they are all modelled differently, but the celebrations and animations all look pretty much the same.
Heck, even their facial expressions seem similar.
If you're still determined to purchase the title, consider these six points:
1. The control system remains clunky.
2. The commentary remains cringe-worthy.
3. The animations remain poor and the players look like shiny plastic models.
4. The gameplay is incredibly unforgiving.
5. Character movement looks goofy too.
6. There isn't a lot of content. There's only the mandatory career mode and an exhibition mode.
Taking everything into account, Tennis World Tour 2 might appeal almost exclusively to fans of the genre. If you were just hoping to have some fun on the court, you might want to give this one a miss. Dig up an old copy of Virtua Tennis instead. It's far more enjoyable.
Tennis World Tour 2 is available on PlayStation 4, Xbox One, PC, and Nintendo Switch.
Fortress of Solitude was provided with a PlayStation 4 code for the purposes of this review.
The Review
Tennis World Tour 2
Tennis World Tour 2 makes significant strides forward but, overall, remains a dull gaming experience. Fans deserve better. Tennis deserves better.
PROS
Improvements over Tennis World Tour
CONS
Still a dull tennis game
Difficult gameplay
Review Breakdown
Gameplay

0%

Graphics

0%

Replay Value

0%

Sound and Music

0%