"The graphics are so good," Jak Wilmot said after seeing the real world for the first time in a week.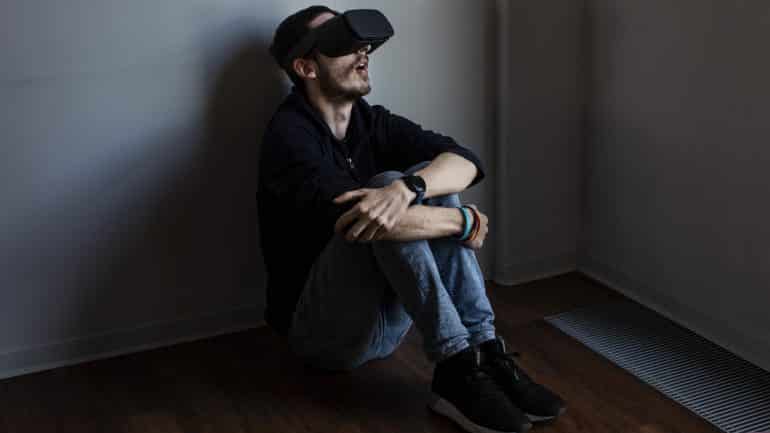 Many people believe that VR is the future for so many different forms of technology. Wearable tech that creates a whole new world or alters the existing one is developing quickly as more and more companies get involved. VR has seemingly endless possibilities but how long can someone exist in this world and how would it affect them? One man attempted to find out in the most difficult way imaginable.
Jak Wilmot is an Atlanta-based creative and the co-founder of Disrupt VR. In February 2019, he attempted to do what seemingly no other person has and spend a week living inside VR. Wilmot spent seven whole days working, sleeping, eating, and being entertained while wearing one of his virtual reality headsets.
"Virtual Reality is like standing in your living room and going to a new place," Wilmot explained in his documentary on the subject.
"I'm enquiring if one can remain healthy, make new friends, be productive, and have fun in the matrix…This is quite possibly the dumbest thing I've ever done."
In order to accomplish this quite ridiculous task, Wilmot took a number of steps to ensure that things remained fair. He blacked out the windows in his apartment and even created a waterproof head cover to he can shower without leaving the VR world. He used multiple headsets to ensure that they didn't run out of battery and even live-streamed the whole thing on Twitch so people could watch along and make sure he kept the rules.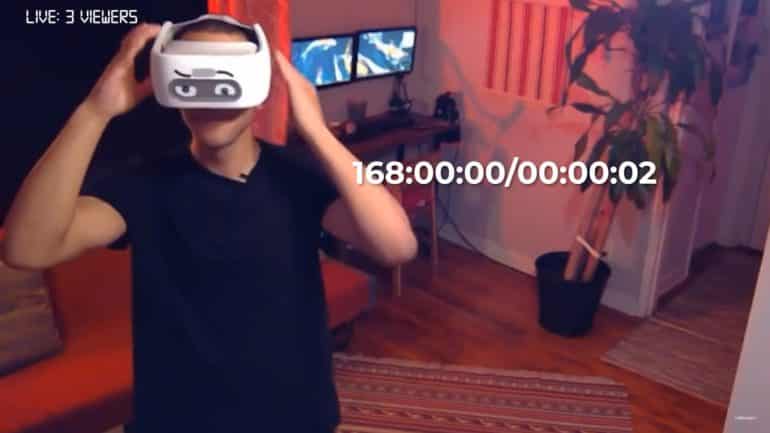 Pretty soon, Wilmot became completely immersed in the world. Indeed, VR has now been utilised by so many different companies that the range of choices extends far beyond gaming. Ebove has created a service which combines VR with an exercise bike to create an immersive experience. But it doesn't stop there with companies like Betway bringing online casinos to the virtual world and Oculus TV introducing movies and television to VR.
Wilmot experienced the latter as he grew accustomed to his new world. He could watch Netflix while falling asleep but VR is more physical than many people seem to think. Wilmot learned that first-hand when he attended virtual meditation retreats before undergoing some VR boxing training with Rocky Balboa himself in Creed: Rise to Glory on PlayStation VR. But it wasn't all plain sailing, as the Atlanta-based creative discovered after a few days of living in his new world.
"I now dream in virtual reality. I go through storylines and see VR menus in situations. I then wake up still inside the headset," Wilmot said after four days inside the headset.
"Being bound to the digital, I have found no inspiration to create."
So, he did what many creative people do when they are lacking creativity, he visited nature. Using Google Earth VR, Wilmot travelled the world from Paris to rural India. He saw the Grand Canyon and rolling vineyards of Italy and was impressed by the possibilities this technology had for education. It seemed like enough of a touch with reality to get Wilmot over the seven-day mark and see out his audacious challenge.
There it is. It seems like it is possible for a person to spend a week in the VR world. Jak Wilmot didn't experience any eye strain or headaches after taking off the headset and stayed active, employed, sociable, and entertained during his week-long stint in the matrix. That's easy to see given the incredible choice of VR apps and games available to consumers today. The technology is progressing extremely quickly and is showing no signs of slowing.
There were also clear side effects, as one would expect after spending a week staring at a screen. Wilmot said that he could feel some dizziness and disorientation when re-entering the real world as if his eyes were struggling to keep up with "the frame rate" of reality. That is perfectly natural but Wilmot admitted that there were some other things that he missed that VR couldn't quite reproduce.
"One thing we cannot replicate is nature," Wilmot said after a few days of reality.
"We can do it visually and auditorily but there's something about the energy of the outside that is amazing."