There's a great war taking place online. Every time a film is released, it appears as if the audience and critics are on separate pages. In recent times, many have questioned the purpose and relevancy of Rotten Tomatoes, suggesting other sources for people who still want to view reviews. But is something like IMDb better than Rotten Tomatoes?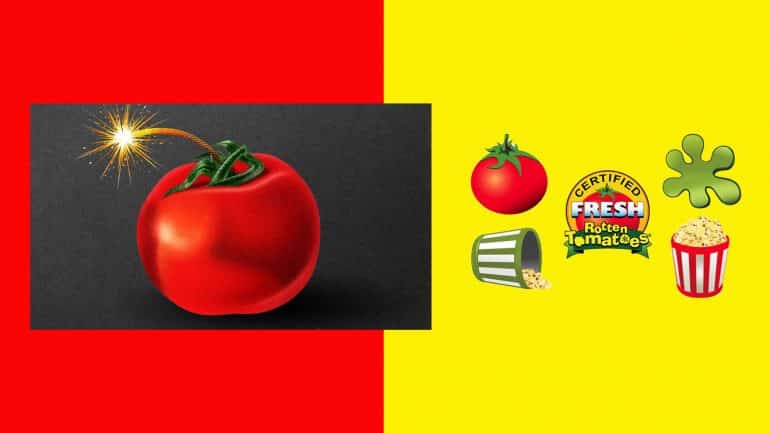 The Confusion Surrounding Rotten Tomatoes
In the past decade, Rotten Tomatoes has become the go-to site for fans checking to see if a film or TV series is worth their time. It's an aggregator of the "critics consensus" that takes reviews from all the biggest publications in the world and showcases them in one place.
Even from a marketing standpoint, studios love to quote a "Fresh" rating in trailers and all their marketing collateral. Some execs nervously await the reveal of this coveted rating as it's become something of an event for online audiences, especially for the bigger productions.
The problem is the average person doesn't understand how Rotten Tomatoes actually works. That numerical value you see isn't an average of all the accumulated scores. In fact, each review operates on a simple "does recommend" or "doesn't recommend" principle. So, if you see an 80% rating on Rotten Tomatoes, that means that 80% of the critics who watched the movie would recommend it.
Sounds simple, right? Well, it gets tricky, because Rotten Tomatoes has a strange way of calculating average reviews or anything up to 6.5/10. There have been many 3/5 reviews that have been allocated to the "doesn't recommend" category, when by all intents and purposes it's a positive score for the film.
It's also possible to get a skewed view of a film due to this metric system. For example, a film that receives largely 6.5 or 7/10 from critics might end up with a high score of 90% plus, making it seem like the film is terrific—when it's just terrifically average.
Another issue that plagues Rotten Tomatoes is that its pool of critics tends to slant towards the US. While it's true that the US probably has the largest number of film entertainment publications, Rotten Tomatoes does tend to approve more US critics than the rest of the world.
How IMDb Differs
Considering all the above, many fans have started to flock to IMDb for everything from the movie synopsis to trivia and ratings. On IMDb movies and TV shows are rated by the community. There's a star rating at the top of every page, which is the weighted average of user-submitted ratings.
This doesn't mean that critic scores are excluded, though. There is a section lower down the page that showcases the Metascore from Metacritic and a section for both user and critic reviews.
While this star rating seems to be more democratic, this isn't always the case. There have been cases of users review-bombing IMDb with ratings before a movie has even been released, or even if they haven't seen it. Whatever their reasons, you can't always determine the legitimacy of the ratings because of it.
Rotten Tomatoes has also suffered a similar fate, especially with popular movies or TV shows that prove to be initially divisive upon release. That being said, you could say the same of critics who've already decided they dislike a movie or TV show before it's even released. At the end of the day, this is a people problem.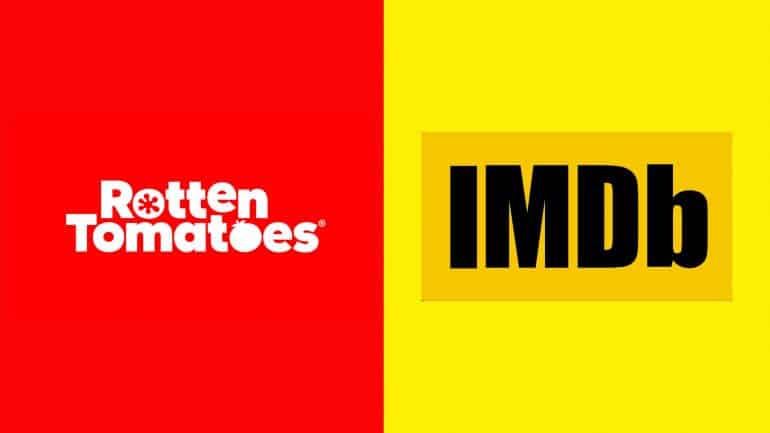 So, is IMDb better than Rotten Tomatoes?
Ultimately, this is down to the viewer and their specific preferences.
If you believe critics are 100% right all the time, Rotten Tomatoes, or even Metacritic, will suit you just fine. However, if you prefer to see a wider point-of-view (even if it might be distorted), IMDb is the place since it values the collective film community over just the circle of critics.
There is another solution, though. Instead of trusting aggregating websites to form your opinion, you could simply choose a handful of publications/respected entertainment professionals to follow. That way, when something is released, you receive a few opinions to help you make up your mind.
It's crucial to remember that no review is ever truly objective since every person is impacted by the world around them and personal beliefs. You only need to look at Joker as an example to see how it was radically received by international publications compared to the US ones. Debuting at the 76th Venice International Film Festival, it received an eight-minute standing ovation, while American critics feared the incel apocalypse was on its way.
Art is—and always will be—subjective. What connects with you won't always connect with someone else, and vice versa. As a result, there's absolutely nothing wrong with avoiding reviews entirely. Sometimes, it's fun to walk in blind and not know what to expect rather than reading weeks' worth of hot takes about it.
Tell us, is IMDb better than Rotten Tomatoes? Do you actually read reviews or believe it's a complete waste of time? Let us know in the comments section down below.