In recent years, horror films have taken on different forms. There's the outright monster-killer angle that's been a staple of the genre for years, and then there's the more subtle and precise psychological thriller approach which has been the focus of more recent work. Run falls into the latter. It's void of jumpscares and nightmarish monsters but the mildly horrifying premise is enough to give you the chills.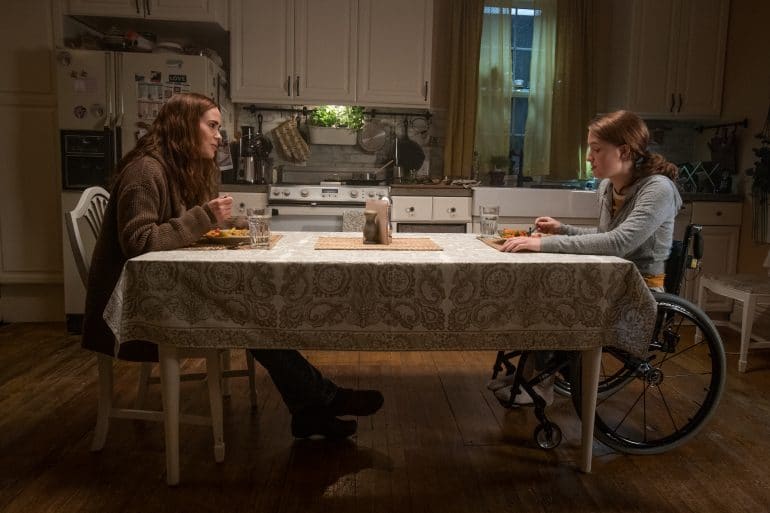 Run tells a simple story of a disabled home-schooled teenager, Chloe (Kiera Allen), who suffers from various medical conditions. Her cheerful mother Diane (Sarah Paulson) takes care of her on their remote and isolated farmhouse outside of a small town. Despite being confined to a wheelchair and suffering from breathing issues, the technologically smart 17-year-old, who builds all sorts of robotic devices and contraptions in her spare time, is looking forward to life at college.
When her acceptance letters don't arrive, Chloe begins to suspect something sinister is afoot. After poking around the house, she discovers that not everything is as it seems. Simmering beneath the surface is the harrowing truth her mother hides.
Is the overly eager Chloe just paranoid or is her overprotective mother actually a deranged monster? And if she is, how will she manage to escape in a wheelchair?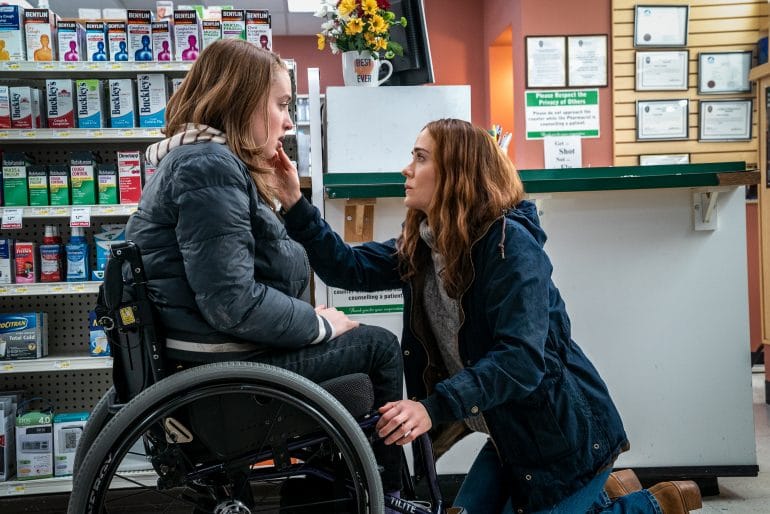 Based on the synopsis, it's easy to guess where the story is headed. However, in order to keep the pulse-quickening film suspenseful with a tight narrative focus, director Aneesh Chaganty (Searching) manages a very important balance of show and tell – something that's lacking from lesser films. See, it's not always about showing the big scary monster, sometimes a quiet glimpse or a simple glare in the killer's eyes is enough to give you the creeps.
And Run does this so well. It's a quiet, slow-burn horror that works.
This, of course, is mostly thanks to an impressive performance from Paulson. With just the slightest facial expression, the veteran Ratched star is able to meticulously deliver both warmth and deception. Newcomer Kiera Allen also elevates the film. She is convincingly more relatable than most teenagers in film today.
So when the two eventually face-off, it's believable and fun to watch.
Yes, there's the usual near misses and dangled clues throughout. Yes, there's the familiar twists and turns. And yes, the ending is over the top and operatic. But Run delivers on tension. You're literally on the edge of your seat from start to finish. And that's exactly what you want from a horror/thriller.
The Review
Run
You'll either love or hate Run. The story works for some. For others, it might seem foolish and predictable. Personally, I found it gripping and tense. Recommended.