Dwayne Johnson, Ryan Reynolds, and Gal Gadot in an action comedy written and directed by Rawson Marshall Thurber. There's absolutely no way that Red Notice can suck.
Or is there?
On paper, Red Notice's premise sounds like a total winner. Two of the world's greatest thieves (Reynolds and Gadot) want an 18-karat Egyptian egg that supposedly belonged to Cleopatra. On their tails is FBI agent John Hartley (Johnson) who finds himself caught up in this messy underground world in ways that he could've never imagined.
If it had been released in 1995, Red Notice would've topped the box office around the globe. Unfortunately, this is 2021 and you've seen this film a hundred times already. In fact, you've seen Johnson and Reynolds play these exact same characters in better movies.
Sure, there's fantastic chemistry between the leads who carry the film like Cristiano Ronaldo does Ole Gunnar Solskjær's Manchester United right now, but they're let down by a bland script, generic genre setup, and telegraphed predictability.
Seriously, the supposed plot twists aren't all that surprising, and the audience will spot them a mile away since the tells are given away through bad dialogue.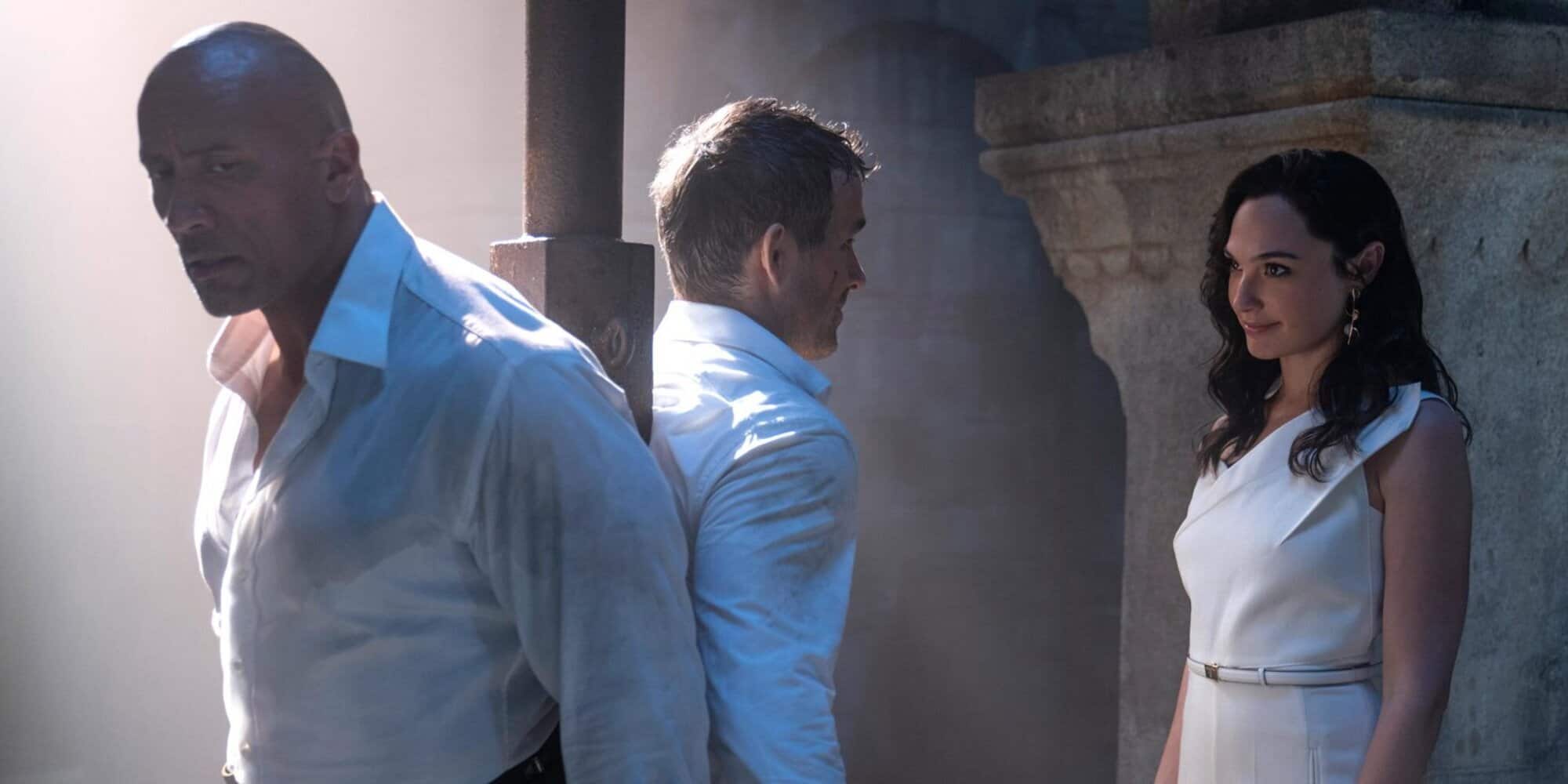 Red Notice's biggest crime, though, is that it's boring. It's meant to be an action comedy starring three megastars, but it lacks gusto and force in either genre. There's a moment in the film when Hartley races to a sportscar and puts it into gear as everyone anticipates an intense car chase, but he crashes the vehicle immediately. It's an unexpected perfect analogy for the film as it never delivered on the high-octane promise or side-splitting laugh, leaving only crickets at the scene.
It's frustrating because you know that Thurber has delivered much better comedies in the form of DodgeBall: A True Underdog Story and Central Intelligence. You see the potential for Red Notice to be special in pockets, but it chooses to coast along rather than do or say something.
It's the cinematic equivalent of eating two-minute noodles at a high-end restaurant—everything looks nice and fancy, but you're going to regret paying the price of a PlayStation 5 for dry noodles at the end of the night.
Overall, it's a shame that Red Notice didn't give the leads the film they deserve. While there are worse things to watch on Netflix, don't expect for this action comedy to become anything more than a one and done for you.
Maybe the teased sequel might be a better movie.
Tell us, are you excited to watch Netflix's Red Notice?