I know I'm not the only one whose childhood has been shaped by IT's Pennywise.
Lately, there has been a lot of hype surrounding a subject that has terrified me since I was a wee little lad. It's a subject that has haunted me ever since I saw Tim Curry's red-nosed visage peeking out of a sewer.
Yes, clowns. Spooky, freaky, evil, demonic, kid-stealing clowns – more specifically: IT.
I've never read Stephen King's novel but I did see the miniseries starring Tim Curry back in the '90s.
And while, as an adult, his performance might seem more comedic than scary, as a kid I was so terrified that I couldn't get near one of these pale-faced, red-nosed, creatures who showed up at kids' parties I attended.
What I realised as an adult was that there might be more to IT or Pennywise than I first understood. The release of the new IT film made me decide to face my fears and read up a bit more on who this disturbing entity is that has haunted my dreams.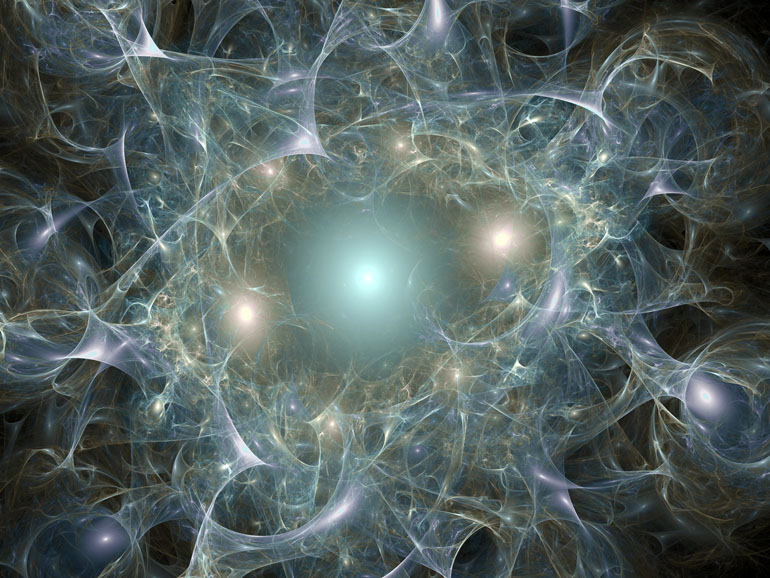 Pennywise – More than meets the eye
When referring to the creature called IT, many envisage the pale-faced, red-haired guise of Pennywise. And while IT prefers to mostly don the form of Pennywise, he is actually an entity of undetermined age and gender.
IT originally existed in what Stephen King dubbed the Macroverse, a dimension outside of our own. When IT came crashing down to earth, in a great ominous ball of fire, he landed on the site that the town of Derry would later be built on.
IT first awakened from hibernation in the early 18th century, feeding on his victims until a full belly signalled his return to hibernation.
It is estimated that IT hibernates for roughly 27 years before waking and having to feed again.
The reason IT appears as a spider-like creature at the end of the novel is that this is considered the closest form our small minds would be able to comprehend.
Basically, no one has seen the creature's true form, although IT has mentioned that his true form exists in a realm beyond the physical, which is referred to as the "Deadlights". Anyone that comes face to face with these Deadlights is driven insane.
There has only been one person who has faced the Deadlights and managed to retain their sanity (which I shall not spoil).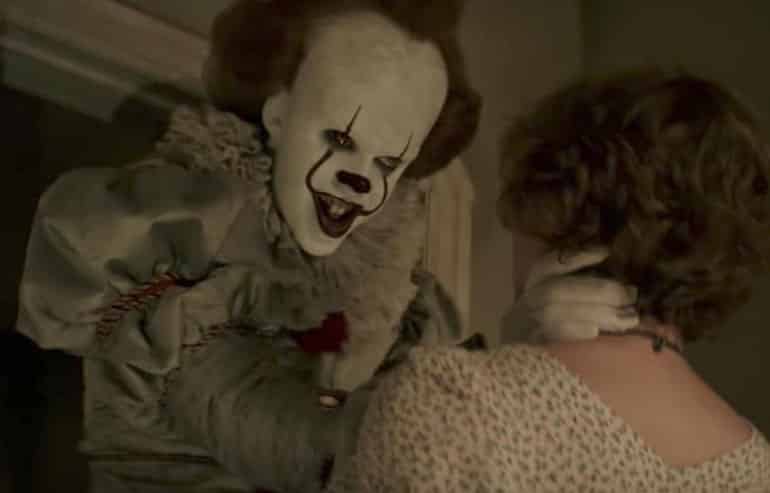 Being scary isn't Pennywise's only power
Of course, being an interdimensional being has its benefits. IT has the ability to shapeshift into whichever form he sees fit.
Why then does he take on the form of Pennywise the Dancing Clown? The answer is actually a lot simpler than you might think. Who would ever suspect a clown of murder (as John Wayne Gacy proved), and what better way is there than to lure kids with the promise of balloons and a fun-filled day (remember the book was written before the fear of clowns became mainstream)?
He has on occasions taken on other forms — such as The Creature from the Black Lagoon and a huge Paul Bunyan statue.
Even though IT's greatest strength is his ability to shapeshift, it is also his greatest weakness. When in a particular form, it has to abide by the laws that govern that form. For instance, when taking on the shape of a werewolf he is vulnerable to silver bullets. Whether he can be killed using these vulnerabilities is still completely up for debate.
IT is also able to read the minds of his victims, thereby discovering their greatest fears, which he then exploits to, in his own words, "salt the meat".
The supernatural creature also seems to have some degree of mind control, which he might be exerting over the adults of Derry, this could explain why they don't realise that a freakin' scary-ass clown is wandering their streets.
Along with mind control and mind reading, IT or Pennywise is able to conjure up illusions such as smells, sounds and even objects with which to lure and frighten his victims (such as those creepy red balloons). Basically, his whole arsenal of abilities is there to help him scare his victims before devouring them.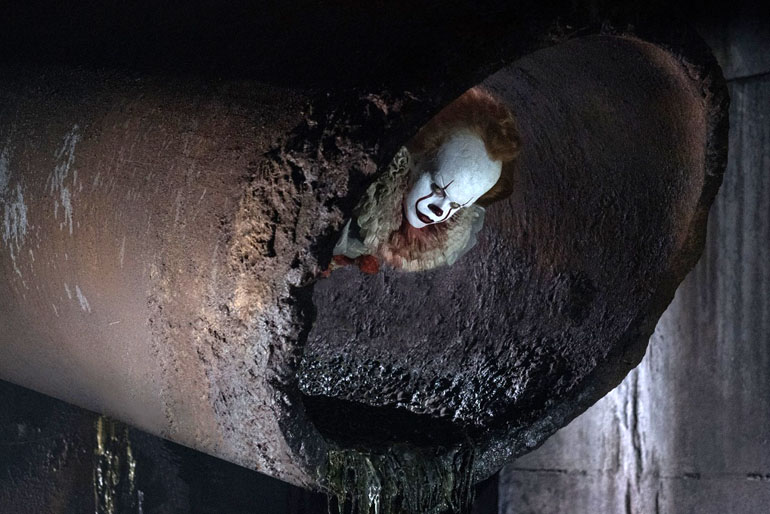 He's been around the block
While many were first introduced to IT in Stephen King's novel of the same name, the entity has made a few appearances and has been mentioned in other King novels.
In the novel The Tommyknockers, one of the characters mentions travelling through the town of Derry and seeing a clown in a storm drain. So, unless storm drains have become the new residence of some underground order of clowns then what this character refers to is indeed the same Pennywise we read about in the IT novel.
His appearance would also imply that the Losers' Club wasn't successful in destroying him at the end of the novel. This is further supported by the fact that another character in the Dreamcatcher novel, called Mr. Gray (one of IT's aliases), spots some graffiti that reads "Pennywise lives".
In the novel 11/22/63, the two characters Beverly Marsh and Richie Tozier refer to "the clown" when asked about violent crimes in town by the protagonist George Amberson. There are also parts in The Dark Tower novels that link IT to the rest of The Dark Tower universe.
It seems IT or Pennywise is a lot tougher than we might have suspected and could still be alive and killing.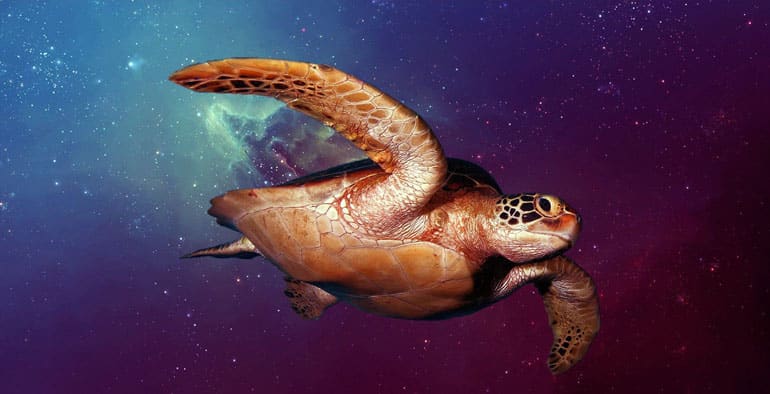 His arch nemesis is a giant space turtle
When mentioning a giant space turtle, many might immediately assume I'm talking about The Great A'Tuin, the giant turtle from the Discworld novels that carry four elephants on its back. Well, there is another giant turtle IT fans should know about called Maturin.
It is explained that, just like IT, Maturin is an interdimensional being who resides in the Macroverse. Unlike IT, Maturin is a kind and benevolent creature who is constantly sleeping and rarely comes out of his shell. On one occasion, Maturin began developing a stomach ache which made him vomit out the universe.
Where IT revels in chaos and consumption, Maturin is a creator and believes in helping those in need, as he did in the IT novel when advising young William Denbrough on how to defeat IT.
So, how did these two powerful beings come into existence? It seems that both IT and Maturin were created by a divine being called "The Other", who many suspect might be the entity Gan who is mentioned in The Dark Tower novels.
It's strange to think that there is such a complicated backstory to what many have thought to be just another evil shape-shifting clown.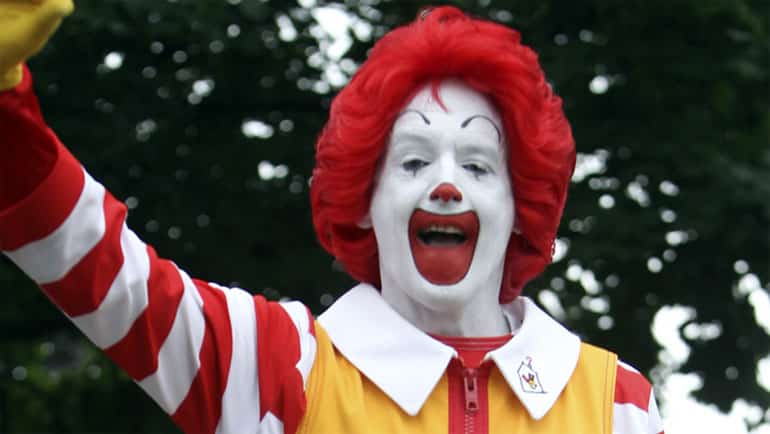 Pennywise was inspired by real-world clowns
While many would assume that Pennywise was inspired by the serial killer (and all-around scary clown) John Wayne Gacy, who dressed up as a clown called Pogo and performed at many children's parties, Pennywise was actually inspired by a whole group of less sinister clowns (but just as scary-looking).
Stephen King has stated that his influences for Pennywise were a famous TV clown called Bozo from the 1960s, Ronald McDonald (who is already pretty scary) and Clarabelle who was part of the Howdy Doody TV show.
Most famously, King was inspired by a run-in with the red-haired mascot Ronald McDonald while on a flight. As the clown sat next to him, smoking cigarettes (which would obviously suggest it was quite a while back) and slamming back on gin and tonics, King asked the clown where he had come from. Of course, the clown ominously replied, "from McDonald Land". This encounter left King pretty freaked out, and I don't blame him.
Of course, there is a lot more to learn about IT, aka Pennywise. We're only touching the surface here.