Unlike Batman, the Man of Steel doesn't receive a brand-new animated series once a year. In fact, My Adventures with Superman marks the first time in 23 years that the hero of Metropolis has had his own solo animated show. Developed by Jake Wyatt, Brendan Clougher, and Josie Campbell, the series boasts a strong anime influence and focuses on Clark Kent's earlier years as he meets Lois Lane and Jimmy Olsen at the Daily Planet, while also trying to establish himself as Superman.
RELATED: 13 Best Animated Superman Movies Ranked from Worst to Best
The cast includes Jack Quaid as the Man of Steel, Alice Lee as Lois, Ishmel Sahid as Jimmy, and even Michael Emerson as Brainiac. The 10-episode first season concluded in the beginning of September after airing on Adult Swim and Max, while a second season has been officially announced. Yet, despite the continuation and positive reception from the people who have watched it, Warner Bros. and DC haven't done much to push it.
What the fans and critics are saying about My Adventures with Superman
My Adventures with Superman sits with an outstanding 100% critical approval rating and 82% audience score on Rotten Tomatoes. Considering this is a show about a superhero – probably one of the most famous ones in pop culture for that matter – it's almost mindboggling how the audience and critics agree on it here.
Inverse's Alex Welch said the following of the series: "When you watch it, it's hard not to fall in love with Superman all over again, which is as much a testament to its endearing power as anything else."
The consensus seems to be that even though Big Blue encounters numerous villains and Task Force X in My Adventures with Superman Season 1, this story is about the man behind the secret identity: Clark Kent. It's about what makes Clark not only one of the strongest and powerful beings on Earth, but also one of the kindest. It explores his dynamic with Lois Lane and Jimmy Olsen, choosing to shine the light on his relationships with others rather than have him beat a villain of the week. This makes him far more relatable to the audience at home, as he is no longer seen simply as an invincible godlike entity.
RELATED: The 10 Best Superman Comic Books of All Time
Did James Gunn and Peter Safran have a say here?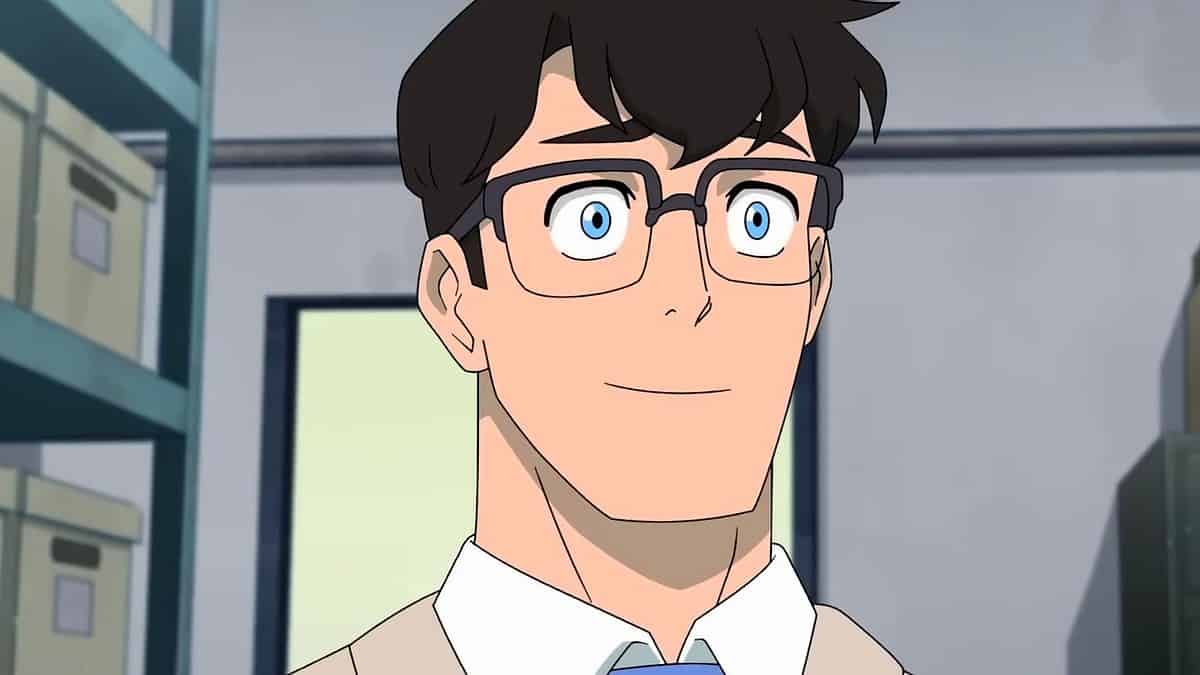 According to The Direct, My Adventures with Superman producer Jake Wyatt said the two-season show had been greenlit before the merger. "We started well before any of that took place when we were still with AT&T," he said. "I've been pleased that the new regime has been very supportive. They showed James [Gunn] the opening main titles and he really liked it. So, we've been allowed to do our two seasons with no interference and a lot of approval."
While DC Studios has faced a lot of criticism from fans about the forthcoming changes, Gunn and Safran haven't outright cancelled films or shows in active production that were greenlit before their time. So, it's unsurprising to hear they allowed the team behind My Adventures with Superman to do what they pitched to the old regime.
That being said, despite the show being produced under the Warner Bros. Animation banner, Warner Bros. didn't make much a noise about this animated show at all. For example, in South Africa, an Adult Swim show like Rick & Morty is shown on both Showmax and Netflix the day after it airs in the U.S. Yet, My Adventures with Superman hasn't aired in the territory at all.
RELATED: My Adventures with Superman Trailer: Life as a Young Superhero
Why Warner Bros. and DC haven't cared to push the show
It's almost humorous how Warner Bros. and DC pumped so much marketing money into The Flash, but it turned into 2023's Morbius, while a show like My Adventures with Superman is universally beloved by all who watched it and received the barest of advertising. If someone wasn't deeply connected to the fandom, they would be blissfully unaware this series had even been released this year. There are likely two reasons for this, though.
The first: My Adventures with Superman is the animated version of Superman: Legacy. Judging by what James Gunn has said about the forthcoming reboot, it will focus heavily on Clark Kent's earlier years and emphasise more of his humanity. This is exactly what the show has been doing, and it's highly probable everyone is keeping mum about it to avoid fans pointing out the obvious overlap here.
Two: My Adventures with Superman is a dead man walking as a project. Since it had been greenlit before the current regime's time, it's simply being aired to fulfil the commitments and it will disappear by the end of Season 2. Warner Bros. and DC aren't about to rally behind something that's set to get the axe. While they might appreciate the eyeballs it brings to the platforms, they aren't about to spend ludicrous money to promote a project that has zero long-term plans.
RELATED: Dean Cain Wants Lois & Clark: The New Adventures of Superman Revival
Of course, this sucks for fans, since everyone is once again stuck in the studio's self-created seven circles of hell because of corporates doing corporate things. My Adventures with Superman is a shining beacon in a time when superhero properties have become as exciting as another Twilight clone. It deserves more than being just another footnote in the Man of Steel's history.