Starting with Bright at the end of last year, Netflix has hit the ground running in 2018 by releasing more big-budget science fiction films and television shows to the masses. While The Cloverfield Paradox didn't live up to the promise, Altered Carbon delivered something a little more special to the streaming service. Duncan Jones' techno-noir film, Mute, hopes to do the same. Unfortunately, the striking visuals, amazing sets and dazzling costume design couldn't hide the film's uncommonly flat and convoluted script. Unable to get by on just its gimmick and looks, it ends up in the "Only If You Really Have Nothing Else To Watch" bin.
Set 40 years into the future in a lurid dystopian Berlin (in the same universe as Jones' Moon), Mute follows Leo, a mute Amish bartender played by Alexander Skarsgård, who searches for his missing Iranian girlfriend, Naadirah (Seyneb Saleh), amidst the seedy neon-lit underworld. Of course, the more he searches for her, the more danger comes his way and the more secrets he uncovers. Along the way, he encounters one of the film's more interesting characters, Cactus Bill (Paul Rudd), an American surgeon who's currently AWOL from his military service.
While Skarsgård might predominantly feature, it's Rudd's Bill and his 70s-inspired moustache that light up beyond the ever-lit backgrounds. This might have a lot to do with the fact that Skarsgård's silent performance feels one-note and ends up being a storytelling obstacle rather than an interesting twist. Regardless, Rudd manages to squeeze in a little humour and charm in a film that feels incredibly bleak.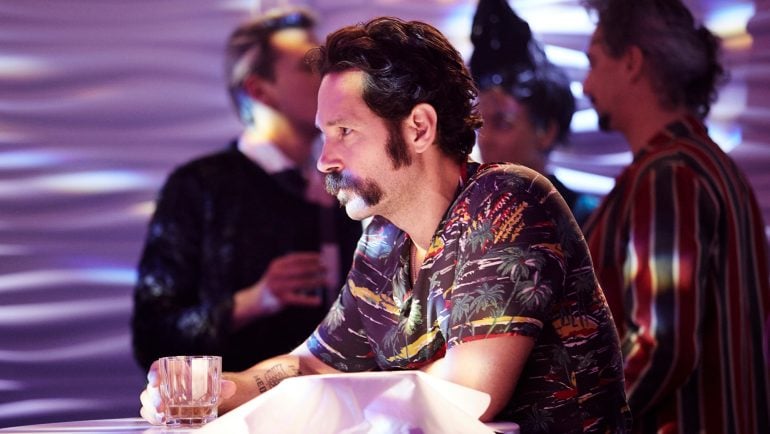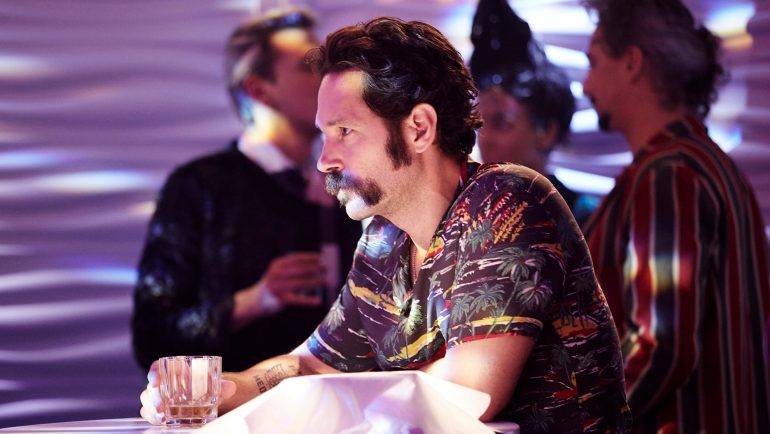 You would expect that somewhere down the line there would be more cracking skulls, as the film's trailer promises. However, Jones offers very little momentum and instead gives us a tour of the eye-tickling city, which is filled with sex robot dens and strip clubs, rather than a futuristic version of The Equalizer. It's Super Mario searching for the Princess with only a handful of Goombas in his way.
The comparisons to Blade Runner 2049 are invertible. Sadly, Mute is nowhere near as polished. It always plays out like a stock missing-persons mystery.