The sci-fi genre means different things to different audiences. On the one hand, there are the fans who prefer the space opera side to the genre and, on the other, there are those who prefer their films to include, as the name suggests, a scientific aesthetic. Like writer-director Alex Garland's previous work, Ex Machina, the mystery-cloaked and cerebral Annihilation, an adaption of Jeff VanderMeer's novel, definitely falls into the latter. Bursting at the seams with psychedelic colour and mind-bending fantastical elements, it was an ambitious film deemed "too intellectual" and "too complicated" for commercial cinema by producer David Ellison. Alas, Hollywood's loss is Netflix's gain.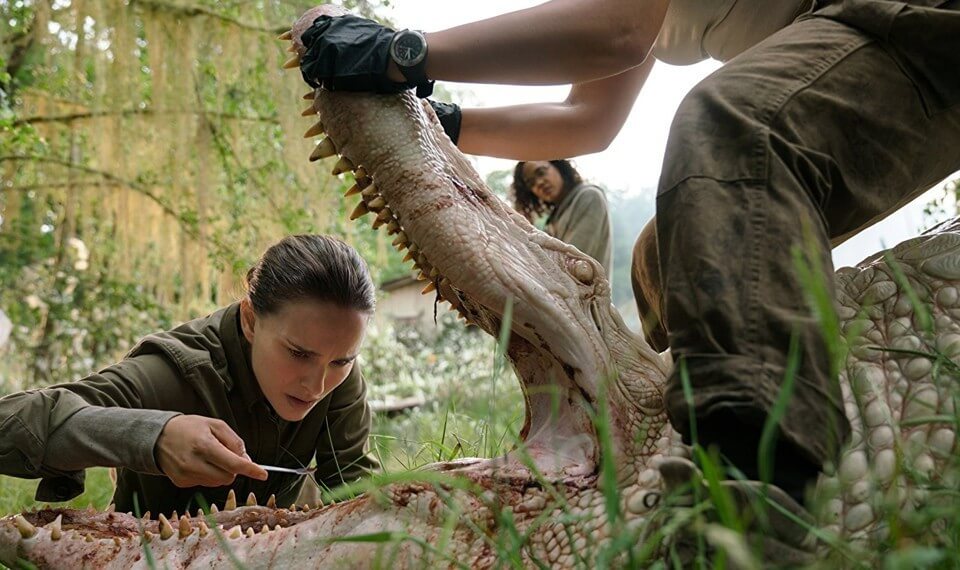 Garland is certainly carving out a unique world for his followers. It's becoming increasingly easier to spot his work. In fact, when Karl Urban recently revealed that Dredd was actually directed by Garland, it made perfect sense. The director's style and unique means of storytelling is evident throughout the 2012 sci-fi. Still, it's in Annihilation that the director really lets his imagination truly go places. Garland and the visual-effects team have created an eerie but enchanting landscape made up of dazzling imagery, which includes crystal trees, deformed animals and unnerving people-shaped plants. While it's completely ravishing and sumptuous, it's also truly haunting stuff.
Natalie Portman stars as Lena, a former soldier and biologist, who is mourning the loss of her husband Kane (Oscar Isaac) who is MIA after being sent on a covert assignment. When he suddenly returns, Kane doesn't seem quite himself. Not long after he is rushed to the hospital in an ambulance which gets escorted by special forces to Area X. There Lena meets Dr Ventress (Jennifer Jason Leigh) who explains Kane's secret mission: voyaging into a glowing bubble called The Shimmer, a mysterious phenomenon that threatens mankind's existence. It's not long before Ventress recruits Lena, along with a paramedic Anya (Gina Rodriguez), physicist Josie (Tessa Thompson) and geologist Cass (Tuva Novotny), an all-girl team, on a trip inside. What they discover is beyond any of their understanding.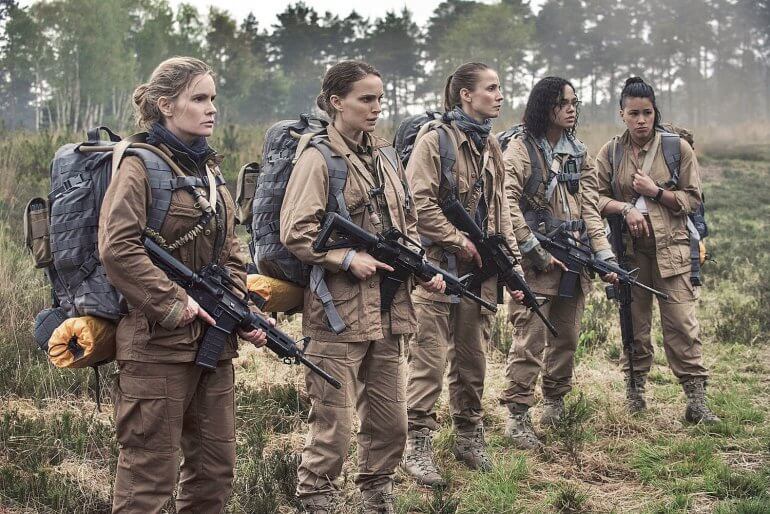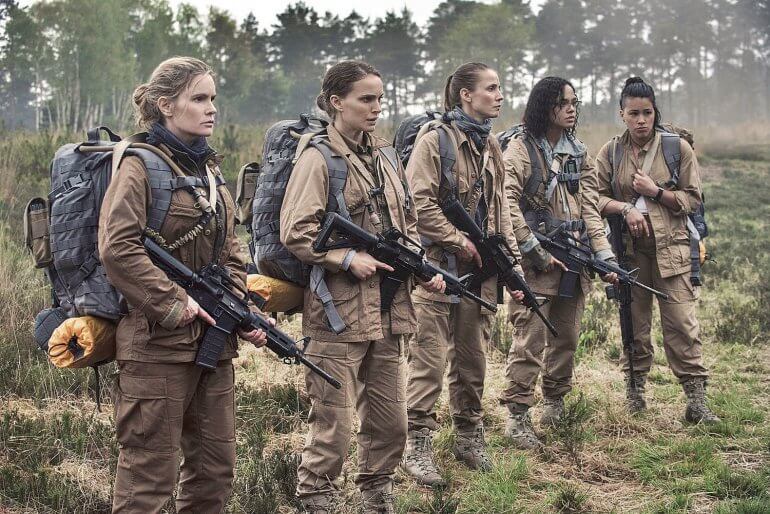 When you consider the basic premise of the film, it sounds like something that could easily be considered a Predator or Alien copy or hybrid. However, the director cleverly builds the science of Annihilation from the start by introducing grounded scientific principles to the story. It has plenty of action, but it's not an action film. It has plenty of horror, but it's not a horror film either. Instead, like the film's subject matter, it's an absorbing and hypnotic hybrid of all these and more. Also, unlike most conventional films, it leaves audiences with a lot to think about and debate beyond the final credits.
Portman carries most of the provocative film with a cerebral steeliness, with an intense Gina Rodriguez and a subdued Tessa Thompson also offering amazing performances. Everything is consistently well-executed and well-thought out, from the pacing to the amazing use of colour to the indie-country score. It's a film that delights in surprises and avoids cheap thrills and tropes. In fact, we couldn't list enough adjectives to describe it. Annihilation is unconventional, intelligent, and indulgent.