Remember Mortal Kombat: Annihilation? Reportedly, the test screenings were so hot that the studio didn't care about finishing the movie, deciding to release it in a draft stage. Now imagine if it had been polished and edited properly. Well, that's what Mortal Kombat Legends: Battle of the Realms is.
Much like every other Mortal Kombat property, the rules are meant to be broken here. Oh, you won the last tournament and you should be left alone for a while now? Good for you. We'll just call another one because the Elder Gods are about as useful as a politician in parliament.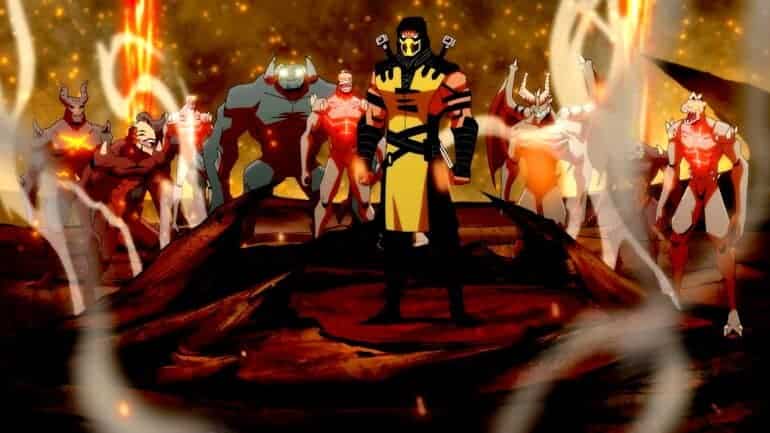 Set after the events of Mortal Kombat Legends: Scorpion's Revenge, Raiden and his warriors are pulled into a "final" tournament against Shao Kahn and his forces. (This isn't going to be the last one by any stretch of the imagination…) At the same time, Scorpion searches for the ancient Kamidogu to prevent it from being used to resurrect the One Being who would bring the complete and utter destruction of everything.
Yeah… The whole second plot could've been removed entirely or used to set up a follow-up movie to Mortal Kombat Legends: Battle of the Realms, because it's shoehorned into the last 10 minutes of the movie and is easily the weakest thing about it. It's so blatantly jarring that you wonder why no one else didn't pick up on it in production. The third act should've focused solely on the final tournament with the last shot being a cliffhanger of the One Being, leaving the door open for the third film in the series.
The wobbly third act aside, Mortal Kombat Legends: Battle of the Realms is the story that Annihilation should've been. It hits all the main beats and knows how to weave together a coherent tale with a sizable cast. Oh, and Stryker still sucks, so his characterisation is perfect. More importantly, there are real high stakes here and no one is safe in this story. In fact, there are a few deaths that will rattle the fanbase to the core… But no spoilers.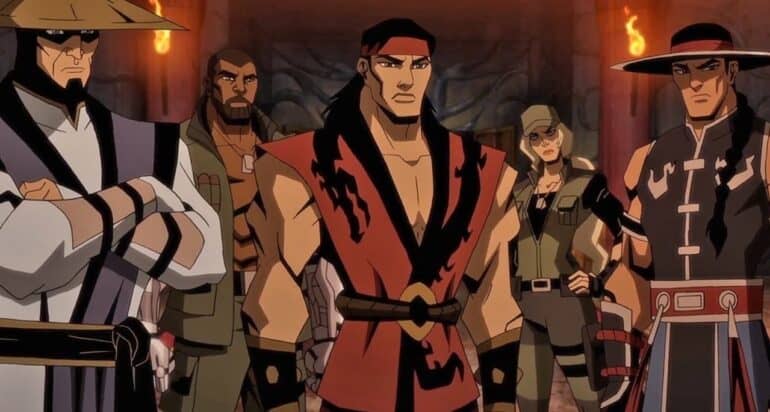 Like Scorpion's Revenge, the voice cast and animation are fantastic once again. The creative team get what Mortal Kombat is about and don't try to reinvent the wheel with new concepts or directions. It's bloody, gruesome, and sometimes even funny—much like how you'd expect anything based on this franchise.
Ultimately, Mortal Kombat Legends: Battle of the Realms isn't trying to pander to new fans, choosing to stick closer to the lore that fans are familiar with and giving them exactly what they want. That said, I wish they hadn't turned Johnny Cage into a jobber again, since he was portrayed far better in the first film…
If it wasn't for the khaotic third act where things felt a little too much like Annihilation (you'll understand the reference when you watch it), this film would be easily on par with the outstanding Scorpion's Revenge. That doesn't mean it's dreadful, though. It's just not quite a—yes, this is a horribly overused term—flawless victory. We won't be changing our website's name to Fortress of Shao Kahn just yet.
https://youtu.be/a4FvAsu_8hA
Tell us, have you watched Mortal Kombat Legends: Battle of the Realms? If so, what did you think of it? Let us know in the comments section.