Right in the very opening moments of director Jeymes Samuel's energetic and highly stylised pop Western, The Harder They Fall, even before the opening title credits smash on screen, we can tell that this Netflix feature plays by its own rules.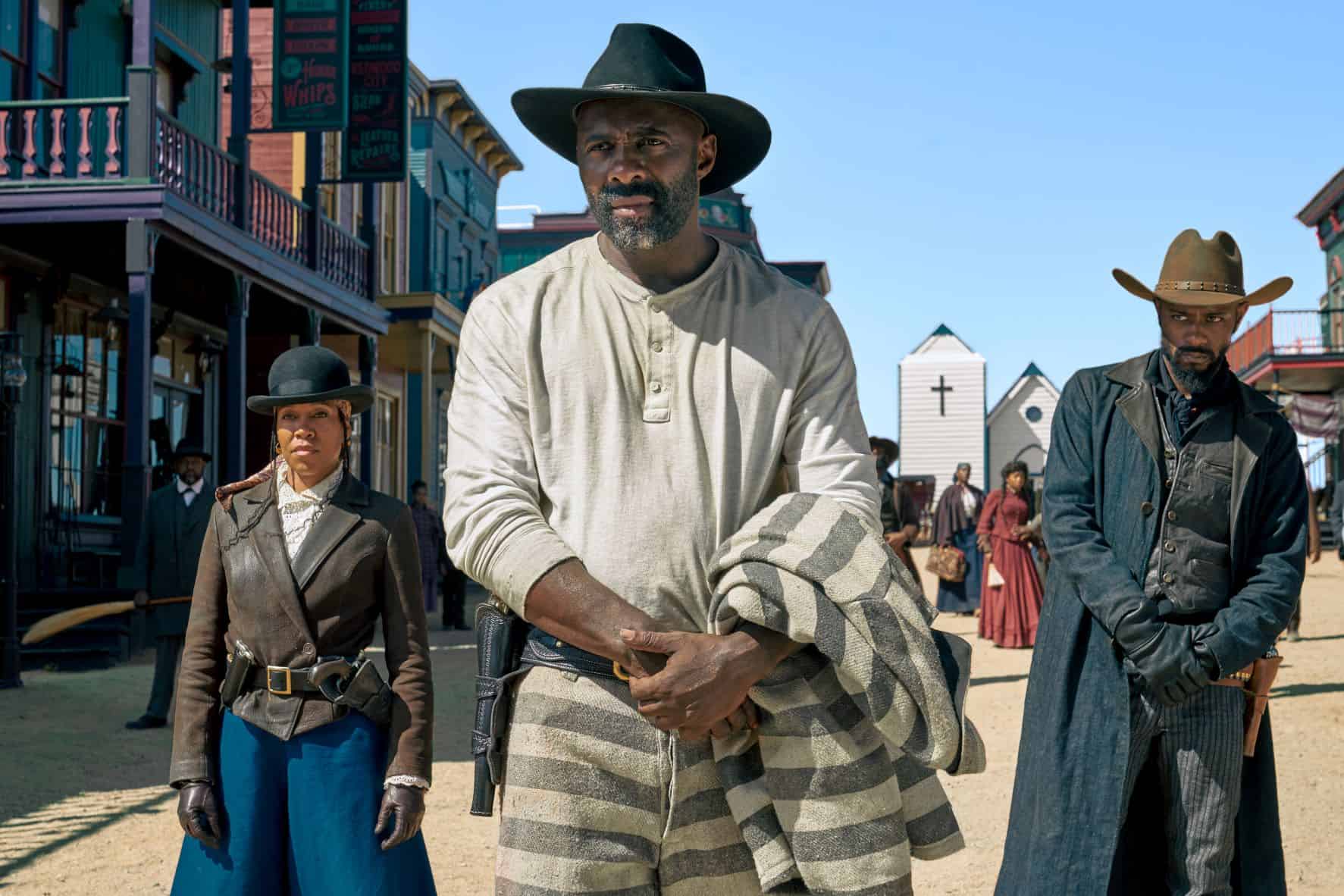 Set in the Old West, a thunderous anachronistic hip hop soundtrack (which includes songs by Jay-Z, Kid Cudi, Barrington Levy and others) drums over the familiar brown desert landscape. Black cowboys (all based on real-life historical figures) fight out rival gangs to best each other in fights that involve exaggerated blood splatters and plenty of pulpy dialogue.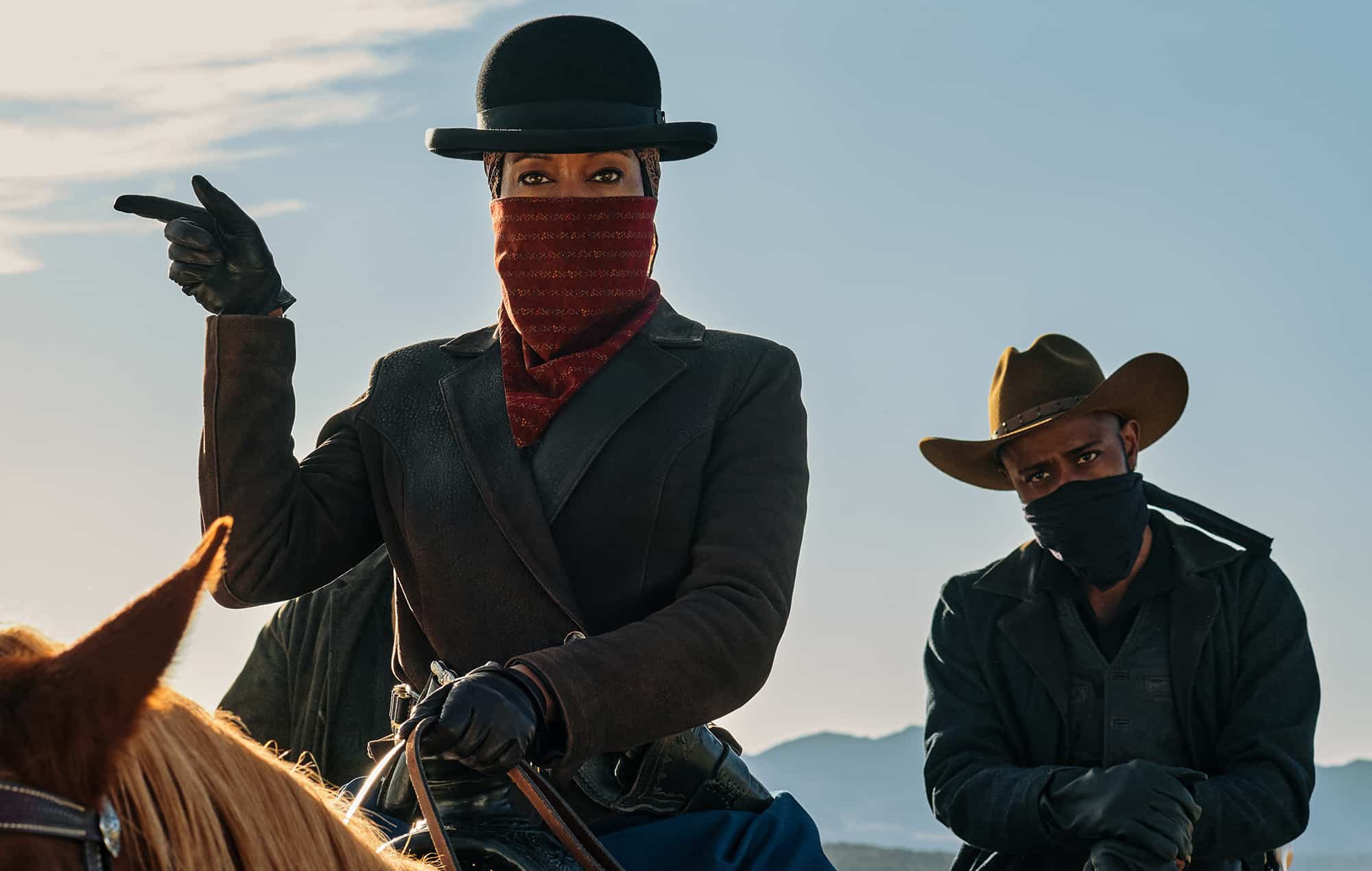 On paper, however, it's a very familiar tale. The Harder They Fall doesn't reinvent the wheel. It begins with an outlaw named Rufus Buck (Idris Elba) ruthlessly killing a young boy's mother and father right before his eyes. It's gruesome, violent and merciless but somehow also stylish, overly dramatic and fun.
Destined to become extraordinary, we follow the young boy's journey of revenge. And it's a fun ride as we watch Jonathan Majors' clever-talking Nat Love and his ragtag crew take down outlaws in search of Rufus. They fumble their way in and out of saloon brawls, armed standoffs, and, of course, bank robberies. At the same time, the deadly rival gang on the opposing side are also on a path that sees them in multiple shootouts, train robberies, and chases on horseback.
When the two groups finally clash, The Harder They Fall suddenly and unexpectedly delivers more emotional moments. If you have your favourites, Jeymes Samuel knows just how to make you side with both the good guys and the bad guys equally.
The Harder They Fall is pure escapism, and Samuel knows that. And thanks to the quick editing, inspired cinematography and excellent cast (which includes Zazie Beetz, Regina King, Delroy Lindo, Lakeith Stanfield, RJ Cyler and Danielle Deadwyler), every sequence feels modern and fresh.
Expect brilliant performances, emotional characters, playful gunfights, humorous situations and thrilling action in this crowd-pleasing Django Unchained-inspired Western. This is a film that knows how to have a good time.
The Harder They Fall is streaming on Netflix.
The Review
The Harder They Fall
There's fun around every corner in this adventure. Tarantino fans will love it.