It seems hard to believe, but the conclusion to yet another epic God of War saga is nearly upon us in God of War: Ragnarok. After smashing and bashing pretty much every god and goddess in the Greek pantheon, the ever-irate Kratos set his aim on Norse mythology, and the result was one of the series' most significant narrative moments thus far.
The departure from the classic mindless hack-and-slash gameplay that made the previous games (God of War, God of War II, God of War: Betrayal, God of War: Chains of Olympus, God of War III, God of War: Ghost of Sparta, God of War: Ascension) so popular was a risky move on Santa Monica Studio's part – but it was a decision that ultimately made the game even better than it ever was. The renewed focus on nuanced narrative over senseless violence has turned every character in the series into a more refined version of themselves – even Kratos sounds calmer than usual now. Settling in a new realm, he has left his gods of Olympus years behind him and put away his Blades of Chaos.
With the upcoming God of War: Ragnarok reportedly serving as the ending to Kratos' adventures in the realm of Norse gods, fans are already wondering what might be next for the franchise, especially now that we are in the early days of a new generation of consoles (the PlayStation 5).
God of War Plans Beyond Ragnarok
Sony Santa Monica Studio creative director Cory Barlog had some interesting things to say when it came to what awaits the unforgiving world of Kratos beyond the days of God of War Ragnarok. The developer has voiced his interest in developing no less than four new God of War games after the upcoming title, but he has also admitted that such a high number would be a tall order for him and his team to achieve.
Talking to Kotaku's Jason Schreier about 2018's God of War (the latest PlayStation exclusive to get a PC port), Barlog said that he has five more games mapped out (that's including the upcoming release). When asked if it would be developed over 25 years, the creative director was quick to point out that he would like to "figure out how to make these things faster".
At the very least, a sequel or remaster of sorts could be expected to be hitting Sony's newest generation of consoles in the coming years. Considering the PS5's shiny new features like native 4K resolutions and ray tracing, it wouldn't be too unthinkable to see a reimagined version of the original God of War games (7 in total across various platforms) making its way to current-gen Sony PlayStation consoles either.
One entry that's in dire need of some love is 2013's God of War: Ascension. The game remains as one of the only titles in the franchise that hasn't received a port of any sort outside of its original release.
Watch the latest trailer for God of War Ragnarok below.
Everything We Know About God of War Ragnarok
God of War: Ragnarok (which will be directed by Eric Williams) is the much-anticipated sequel to the critically-acclaimed 2018 title and it's coming to both the PS5 and PS4 sometime in 2022. The game (which was first announced back in September 2020) will pick up a few years after the last game, with Atreus now a teenager.
Fans got their first look at the next instalment in a God of War: Ragnarok trailer (which featured cinematic footage and gameplay) released during the PlayStation Showcase 2021. And as expected, the physical combat looks as violent and brutal as previous games in the franchise, while the freezing winds of Fimbulwinter make the challenges even tougher for Kratos.
The game's marketing has highlighted the phrase "Ragnarok is coming", a reference to the series of events that ultimately lead to the end of the world according to Norse mythology.
In a PlayStation blog post, Sony also pointed out that Atreus is very interested in who he is. "The mystery of Loki's role in the upcoming conflict is something that Atreus cannot let go of," the post reads. "He wants to keep his family safe, but Atreus also doesn't want to stand by and do nothing while conflict consumes the Nine Realms."
The God of War: Ragnarok trailer also reveals Frey and Thor, the game's two of the main antagonists.
Santa Monica Studio has gone on to promise "new attack abilities, a new Runic Summon for Atreus, and of course, the return of Kratos' legendary weapons." More importantly, we can look forward to Atreus and Kratos' relationship growing.
While the studio is yet to confirm a release date for God of War: Ragnarok, leaks are suggesting September 2022 – although some still believe that the game will be delayed to 2023.
More Mythologies
Of course, when we think of God of War games, the first thing that comes to mind is just which pantheon Kratos is going to beat up next. Hypothesis about which mythology might be the next target for Kratos abound, with many fans hoping to see an Egyptian entry sometime in the future.
Fortunately, there are still a ton of myths and legends for Santa Monica Studios to explore, so maybe we will see Kratos visiting ancient Egypt or some mythological version of Japan sooner than we think.
Just imagine him gaining new abilities in the next God of War game that open doors for him to travel to more and more realms. We could see larger enemies and more dangerous worlds. Heck, we could even have the story come full circle and see someone revenging the fallen Olympian gods. The story of Kratos is truly limitless at this point.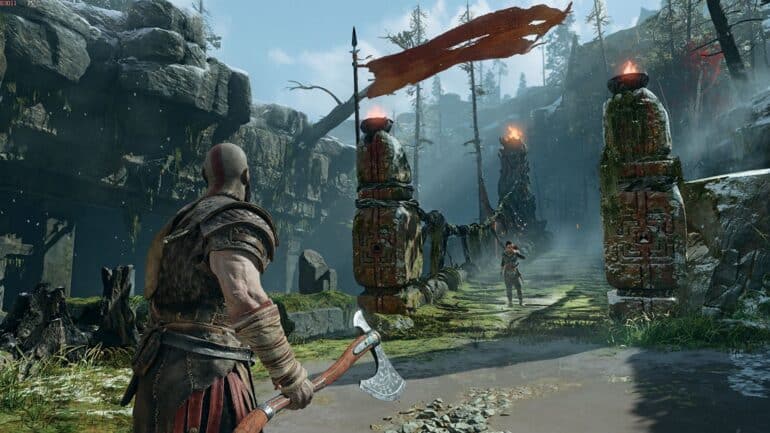 Pushing the Tech Boundaries
Whether you love or hate God of War's gameplay and his new main weapon, a Leviathan Axe (a magical battle axe), the technical prowess on display by the latest entry in the series is undeniable. Graphics have never looked as good as they did in the 2018 revival, and they were made even better once the franchise made its surprising PC debut earlier this year.
The technical advantages of bringing such a graphics-intensive game as God of War (which won Game of the Year at The Game Awards 2018 and 22nd Annual D.I.C.E. Awards) to modern PCs are simply impressive. Featuring super-high resolutions and improved framerates, seeing Kratos on a non-Sony platform is a dream come true for some die-hard PC gamers.
Now, it's not as unthinkable to foresee the series releasing yet more titles on PC, even if it takes some years before we actually see these games leaving Sony's ecosystem. In any case, Sony has proved time and time again that they are one of the leading studios when it comes to graphical fidelity, and we're more than excited to see what the future of God of War might look like on modern consoles and PCs.
God of War: What Other Gods Should Kratos Take On?
After virtually annihilating the Greek pantheon, Kratos (who is voiced by Christopher Judge) and his son Atreus (voiced by Sunny Suljic) are in dire need of new challengers and new realms to conquer. The perpetually enraged protagonist has already engaged the Norse realms in 2018's God of War revival, opening doors to other new realms. I mean, why stop there when there are so many pantheons available for him to beat?
Mythology is truly a fascinating subject: different cultures around the world came up with fantastical explanations for natural phenomena – and Kratos will be there to kick their divine behinds.
Let's take a look at which mythological entities Kratos could be beating up next in the God of War franchise (after Ragnarok).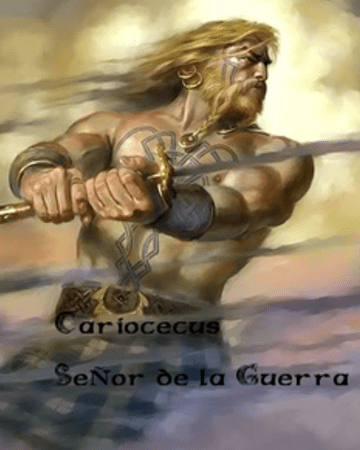 15. Cariocecus – Iberian god of war
Not much is known about Cariocecus. The cult of this ancient deity originated in the Iberian tribe, which was a group of people that now inhabit what we know as Spain. What little we know about this god is that he eventually became syncretized with Mars and Ares – two of the most well-known gods of war.
It is said that human sacrifices were offered to Cariocecus and that priests of the Lusitanian tribes would cut open prisoners and use their innards for divination in the name of this god. A truly frightening figure that could easily be incorporated into Kratos' mythos.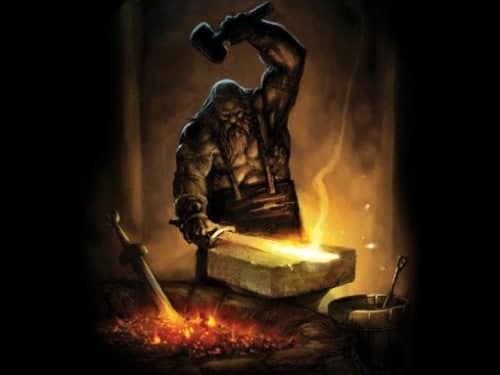 14. Hadúr – Magyar god of war
A deity who began as a god of fire, Hadúr eventually became the god of war for the early Hungarian tribes. The son of the Golden Father and the Dawn Mother, this god played a central role in the pantheon of the Magyar. He's also been linked to other Greek gods like Hephaestus due to his status as the blacksmith of the gods.
Kratos is no stranger to war, and neither is he to war deities. Though the Magyar culture is a bit obscure when it comes to popular mythological figures, Kratos has never been one to be picky about who he takes on.
13. Inanna – Mesopotamian goddess of war (and love)
Inanna is somewhat unique among the mythologies of the world in that not only is she the goddess of war – she also represents love, war, justice, and power. Looking back at it and how the first God of War games used to have infamous love scenes, Innana might be the closest we'll get to a female version of Kratos.
She's also been known as Ishtar, which is the name the Babylonians and Assyrians gave her. Who knows, maybe Kratos wouldn't have too much reason to battle Inanna, and she might become a companion in his travels – after they had a good ol' scuffle.
12. Irmin – Teutonic god of war
This might be one of the most confusing gods on our list. Irmin has been considered to be the god of war of the Teutonic people and also the main god of the Saxon pantheon. However, things get complicated when it comes to his name.
"Irmin" is believed to be the same deity as Yggr, which is another name given to Odin. Knowing that a confrontation between Kratos and Odin is bound to happen, maybe we'll get to see the Ghost of Sparta beating the heck out of Irmin pretty soon.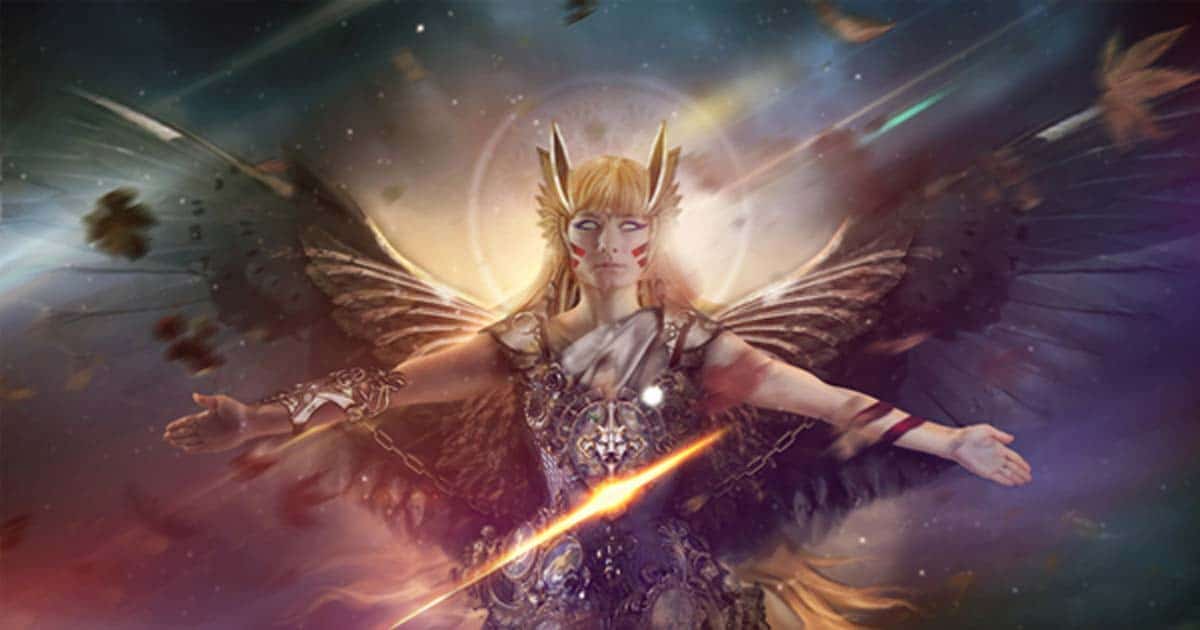 11. Ereshkigal – Sumerian god of death
Also known as the Queen of Night, Ereshkigal was the Sumerian goddess of the underworld and death. Represented as a winged woman, Ereshkigal ruled over Kur, which was pretty much the Sumerian version of hell.
Kratos has spent some time in the Greek underworld, and even beat Hades at his own game. It wouldn't be too surprising to see him dealing with another deity of death, regardless of mythology.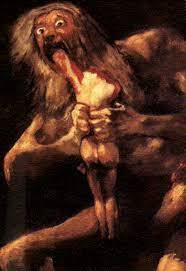 10. Crom Cruach – Celtic god of death
A pagan Celtic god of pre-Christian Ireland, Chrome Cruach has always been related to the dark side. For one, there are records of human sacrifices made in his name, which also happens to have some macabre connotations in the Old Irish language.
Kratos would need to take a page out of Saint Patrick's book to take on this deity, as Ireland's patron saint is said to have defeated the followers of Crom Cruach.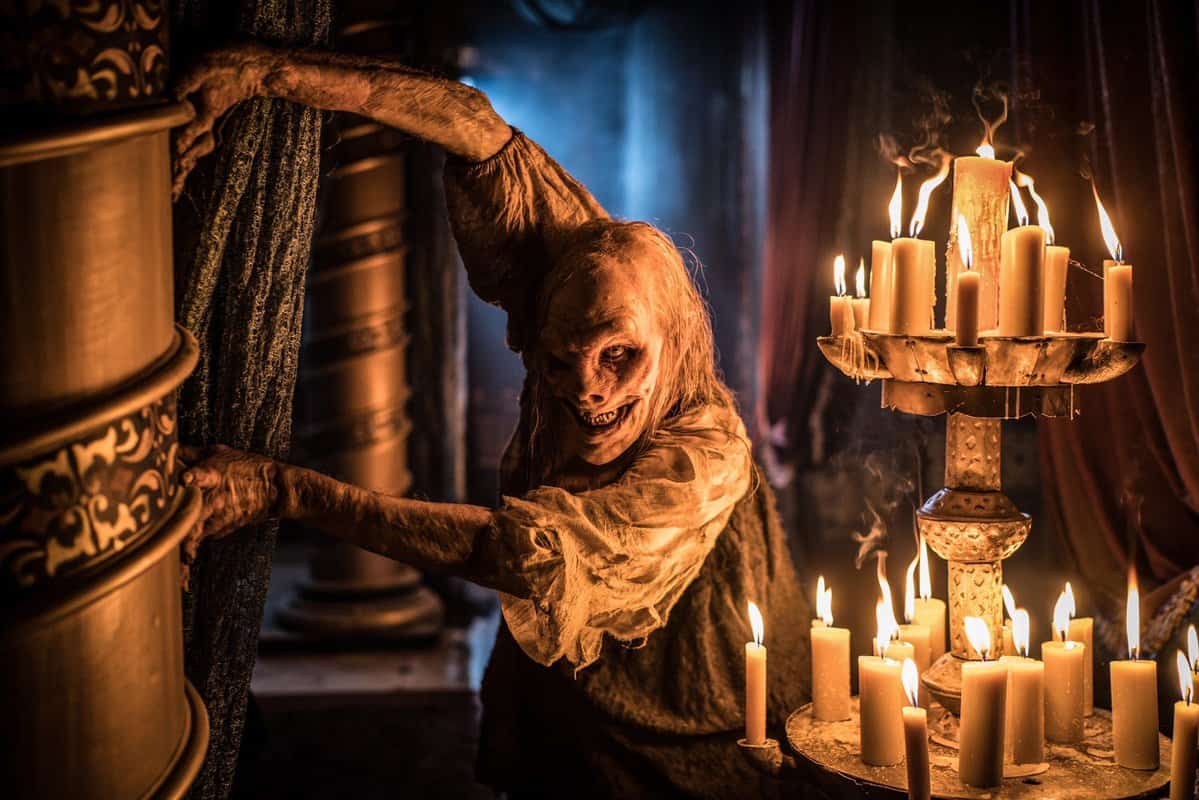 9. Baba Yaga – Creature from the Slavic folklore
Ok, maybe Baba Yaga is not precisely a deity, but that has never stopped Kratos before. The Spartan has faced the Kraken, hydras, cyclopes, valkyries, and other minor mythological figures, so he should have no problem facing Baba Yaga.
This creature has appeared in many video games in recent years, to the point that it's almost baffling that she hasn't appeared yet in the God of War series. A terrifying monster of Slavic folklore, Baba Yaga is represented as an old woman that lives on a hut that moves on chicken legs.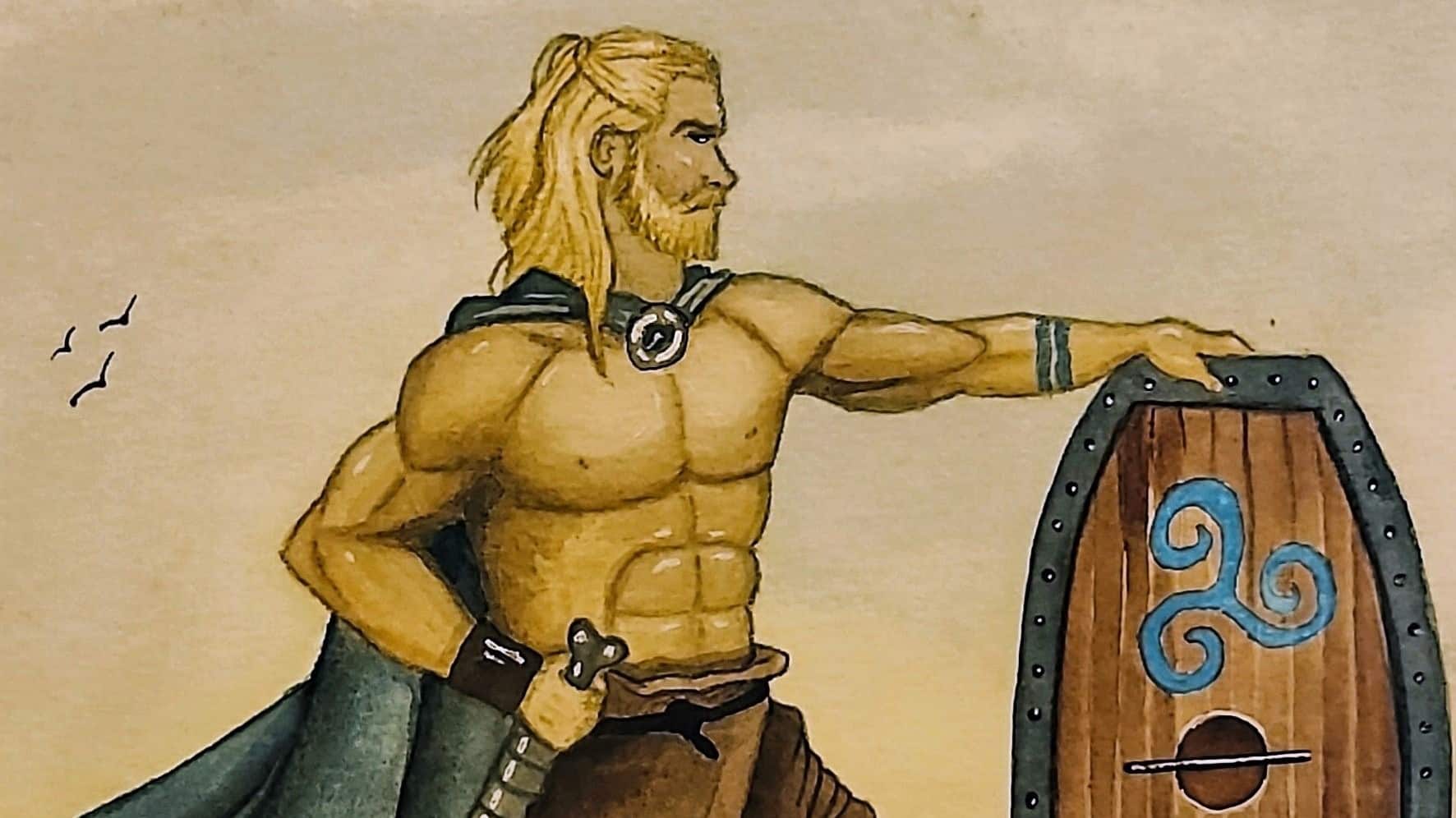 8. Lugh – Irish warrior god
Known for his strength and dedication to the law, order, and power, Lugh is one of the most prominent gods in old Irish mythology. His son, Cú Chulainn is also a revered hero of Irish mythology, and both of them would be worthy adversaries for the God of Sparta.
Lugh has been equated with Apollo: a Greek god that Kratos has already taken care of. A battle between Kratos and Lugh would be a decidedly epic event and could work as the conclusion to a new chapter in his life, one where he decimates the old Irish pantheon.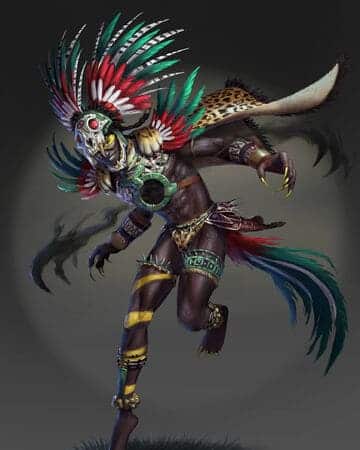 7. Tezcatlipoca – Aztec god of discord and war
Aztec mythology has been criminally overlooked in video games. One aspect to keep in mind about the Aztecs is that they're well-known for their human sacrifices, and Tezcatlipoca is no different.
A deity of many things, Tezcatlipoca was feared even by the Aztecs, as he usually represented discord, jaguars, and hurricanes. Just the kind of guy that Kratos would love to punch.
6. Camazotz – Mayan god of death
A Mayan bat deity, Camazotz is related to all things dark, including the night, sacrifice, and death. He's even mentioned in the Popol Vuh, which is one of the most popular creationist legends of the Mayan people.
Kratos would absolutely have a hard time battling Camazotz, especially because they live on entirely separate continents. Of course, geographical differences have never got in the way of Kratos and his fury before.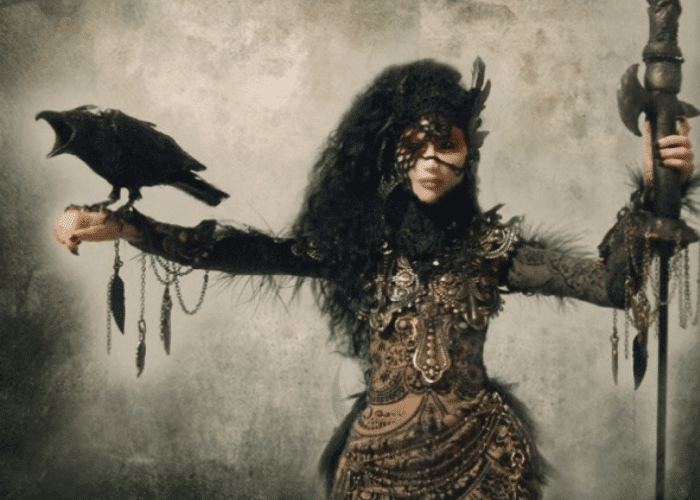 5. Morrigan – Celtic war deity
An enigmatic figure from Celtic mythology, the Morrigan is usually seen as a deity that's linked to war and fate and can be both a harbinger of victory and disaster. Some historians believe that Morrigan also played a part in Arthurian legends, and that's a setting that also would be great for Kratos.
Also known as the Phantom Queen, Morrigan would be a worthy adversary for the Ghost of Sparta.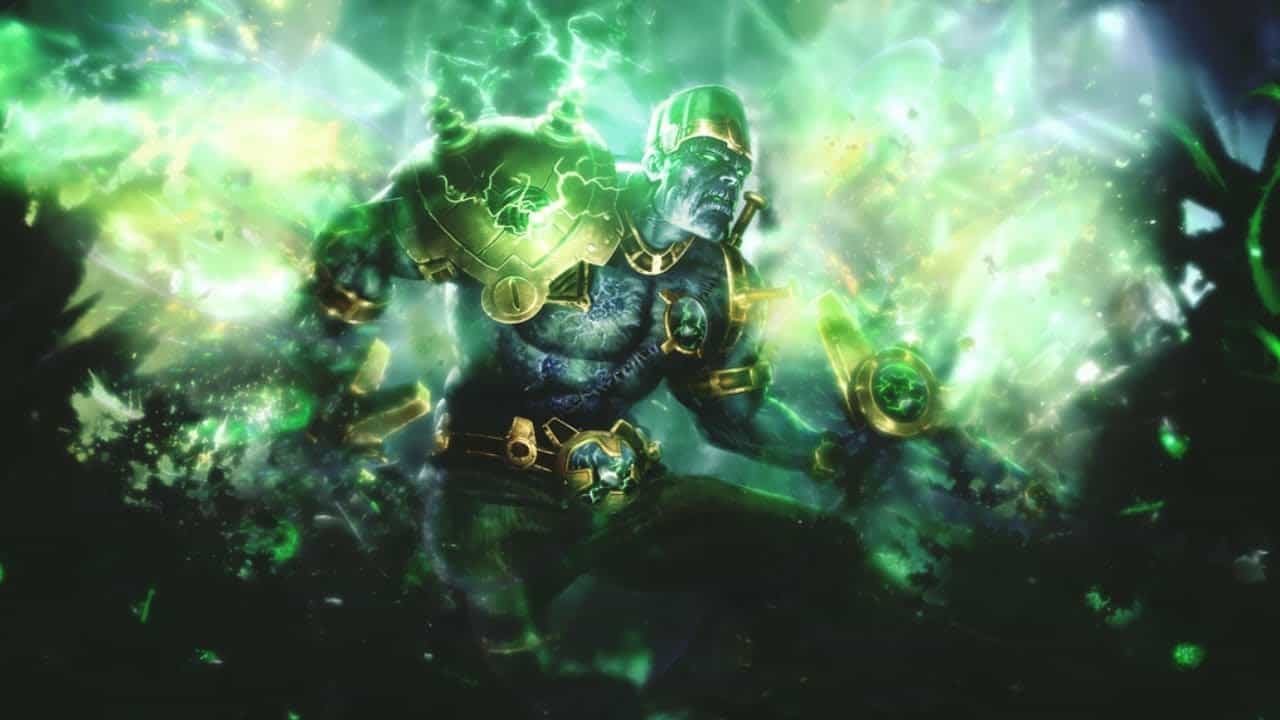 4. Osiris – Egyptian god of death
For a while, many fans believed that Kratos' next adventure after God of War III would take him to Egypt. It made geographical sense, after all, not to mention that the Egyptian pantheon is one of the most easily recognisable of all.
If we ever get to see Kratos combatting the Egyptian gods, one of the first ones that would need to go would be Osiris, the god regent of the afterlife. However, before Kratos could reach him, he'd also have to take care of Anubis, which would ensure an epic double confrontation in the Egyptian underworld.
3. Baal – Canaanite god of rain, thunder, and fertility
Baal is one of the most recognizable faces of Canaanite mythology, even if today he's not remembered as a god at all. Most people in modern Judeo-Christian religions know Baal as "Beelzebub," one of the most feared and powerful demons of all.
However, Baal wasn't always seen as a demon. He was Zeus' counterpart in the Levant region and was venerated as a god of fertility and prosperity. That said, he's also related to conflict and war, which would put him right into Kratos' path.

2. Ra –Egyptian god of the sun
Continuing the idea of Kratos facing the Egyptian gods is one of the most important mythological figures of ancient Egypt: the god of the sun, Ra. Believed to be the ruler of all, the cult of Ra changed the way we understand ancient Egyptian mythology, especially since he fused with the god Amun and became Amun-Ra.
As we've seen before, Kratos has no issues beating up gods that aren't explicitly violent. Ra, being the leader of the Egyptian pantheon, would easily become a target of Kratos' fury, so he better be prepared for a challenge if Kratos ever sets foot in Egypt.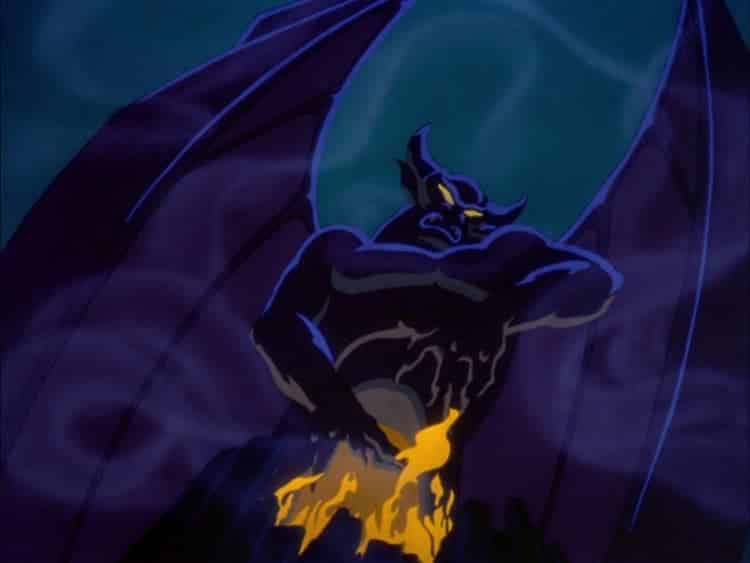 1. Chernobog – Slavic god of bad fate
Generally speaking, gods are associated with positive aspects of nature. Even those gods that are linked to things like famine and chaos usually have a brighter side to them – but that's not the case with Chernobog.
The god of bad fate in Slavic folklore was feared all over ancient Germany, even if some historians still dispute if the deity even existed. Seeing such a sinister figure in a duel with Kratos would be undoubtedly awesome, and considering that the God of War is currently exploring colder climates, he might run into Chernobog sooner than later.
What If The Next God Of War Was A Woman?
No, this is not another woke idea. It's not clickbait. And no, it's not meant to be controversial. Stay with me and I'll convince you why having a woman as the protagonist of a God of War game (after Ragnarok) would be a great idea.
Recently, I've been replaying Uncharted Lost Legacy (another PlayStation exclusive title). It's a game that takes place in the same universe as the previous Uncharted games but allowed the series protagonist, Nathan Drake, to enjoy his retirement and instead focused on two female character leads, Chloe Frazer and Nadine Ross. In my review for the game, I commented on how I realised that I didn't actually miss Nathan Drake. Don't get me wrong, I enjoyed the smart-aleck adventurer just as much as the next person but the two new heroines in Uncharted Lost Legacy brought a new fresh take to the franchise.
Of course, this made me think. What if one of the most masculine gaming franchises out there decided to include a female protagonist? What if the God of War himself was joined by a battle-hardened playable female character? What if the next God of War introduced a heroine to accompany Kratos and Atreus on their adventure?
What if the next God of War was a woman? Wait! Before you, all go full God of War on me. Hear me out.
If you have played the latest God of War game (which many consider as one of the best games on the PS4), then you would be aware that, although Kratos is still the always pissed anti-hero we all love, this time around his anger is tempered by the responsibility and love he feels towards his son, Atreus.
This change had angered some fans of the franchise earlier on in development. But, personally, I can understand how a child can completely turn your world upside down, even if you are an angry warrior.
Atreus' introduction allowed players to see a more emotional side of Kratos. If the father and son story is to evolve and expand in the next game it might be a great idea to introduce another hero – someone who can become the matriarch of the group, someone who can show Atreus the less angry side of life but that can still be just as dangerous as Kratos, should the situation call for it.
With the game currently taking place in the Norse realm and Odin probably out for Kratos' head, he might be in need of some help. God of War has already hinted at the existence of multiple realms, each compromised of various different pantheons of gods. From Egyptian to Japanese mythology, these have all been teased in the game in some way or another.
One of these little Easter eggs is a symbol called the Triskele, which has appeared throughout history and is most closely associated with Celtic mythology. More commonly called a "Celtic spiral", these symbols have been around for many, many years.
So, what does this have to do with the introduction of God of War as a woman?
Well, the Celtic God of War is actually a goddess, called Morrigan. Not only is she tasked with all things to do with war, but she is also the goddess of fate and can shape-shift into a raven. Known as the Phantom Queen, she is a mysterious goddess with the power to foretell doom and bring it down on those who deserve it.
Morrigan sounds like she would fit in perfectly with Kratos and Atreus. Oh, and she is also a powerful wielder of magic, which could come very handy in combat. Even more interesting is that she is said to be associated with premonitions concerned with the violent deaths of warriors. She has also been known to get on the wrong sides of the other Celtic gods.
Let's say, for argument's sake, that Morrigan gets on the wrong side of one of the more powerful Celtic deities and that she is forced to flee her realm. She could end up in the Norse realm, where she would come across Kratos and Atreus.
Obviously, this could turn into a great opportunity for a God of War game to show just how powerful she is as she and Kratos can face off against each other in the same spectacular way the previous game saw Kratos duking it out with Baldur. Eventually, Morrigan could end up joining Kratos and Atreus in their inevitable face-off against Odin.
Of course, Kratos would probably need to bow out sooner or later as the series' lead protagonist. I mean he's had a few good years under his belt. It might be time for him to accept his gold watch and retire. One way to transition between Kratos and a new protagonist could be to have him heroically and emotionally (I will shed a tear) fall in the final battle against Odin.
Seeing as Morrigan tends to have premonitions about the violent deaths of warriors, she could become aware of Kratos' inevitable demise but keep it secret from him and Atreus. This could also be the reason why she might form a bond with Kratos' son, realising that he will be on his own without her.
This would tie in nicely with the ending of the 2018 God of War game where an uncovered mural not only reveals Kratos' wife's secret but also Kratos lying in what appears to be Atreus' arms.
Also, did I mention that the Triskele or Celtic spiral, which consists of three interlocking spirals (or interlocking lives, Atreus, Kratos and Morrigan), essentially represents the movement of life, past, present and future, as in the inevitability of death and moving on?
In an interview, God of War director Cory Barlog mentioned that he wasn't against introducing a new protagonist but that it would need to form part of a cohesive narrative – commenting that he was at the "whim of the story" and was willing to go wherever the "story and his vision takes him".
I get that many fans of the series would like to see Kratos beating up gods forever, but, as the recent game showed, change can be good for a franchise.
If you told me back when the first God of War game released that the symbol of anger and masculinity would eventually evolve into a less angry father, I would have laughed (and cried a little bit). But fast forward a couple of years later and this evolution proved to be one of the best things that could've happened to the franchise. It breathed new life into a series that felt like it was stagnating.
Introducing a woman as the god of war in God of War: Ragnarok would be another bold move that might just help the franchise grow and evolve further. Having a magic-wielding, badass female goddess take over from Kratos could actually turn out to be a good thing and help expand on the franchise's lore in a meaningful way.
So, what if the next God of War was a woman? Or maybe we could even get a cool spin-off game featuring that character?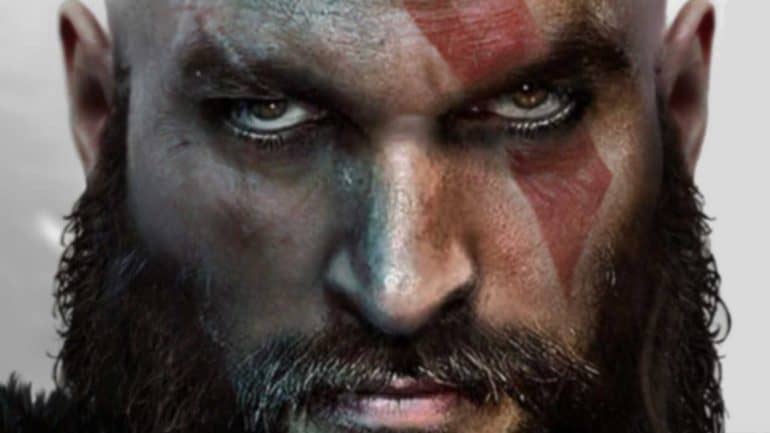 Could God of War Be the Next Big Netflix Show?
When it comes to action video games, it doesn't get much bigger than the God of War franchise. Gamers love nothing more than to select Kratos and smash their way through ancient mythology. Even after eight games, the series continuously raises the bar rather than settle for complacency.
Expectedly, there's been talk about a live-action adaption for a long time. At one stage, James Bond actor Daniel Craig was mooted for the part, while director Steven S. DeKnight stated he'd love to do an R-rated film with Dave Bautista as Kratos.
Well, how no one has contacted Jason Momoa, Gerald Butler, DeKnight or Bautista about this project is unfathomable. As the creator of Spartacus, DeKnight is the perfect person to bring God of War to life in a live-action adaptation. Essentially, he created the template for gory mythological productions that so many other showrunners and filmmakers use nowadays.
The thing is, God of War is much better suited for TV than a film. With such deep lore and intricate storytelling, a movie won't be able to capture the essence of Kratos and all the mythology he encounters. There's a lot of worldbuilding that would need to take place, and Hollywood has shown that it isn't always patient with fantasy projects—unless it has the name Lord of the Rings in its title.
By focusing on serial storytelling and taking a page of The Witcher's playbook, God of War could become the next big TV show for Netflix. Undoubtedly, the success of Henry Cavill's latest show bodes well for other video game adaptations, as streaming services realise that there's a huge market for these types of productions.
But forget about the fact that God of War is one of the biggest gaming franchises on Earth for one second, and consider the potential for the story to connect with a wider audience. If Netflix has searched for its own version of Game of Thrones, this gaming franchise is closer to it than The Witcher ever was. It ties into Greek and Norse mythologies, with several twists and an abundance of blood.
The game's synopsis on the PlayStation blog reads:
Following the death of Kratos' second wife, and Atreus' mother, [the god of war] must journey to fulfill her request that her ashes be spread at the highest peak of the nine realms. Living as a man outside the shadow of the gods, Kratos must adapt to unfamiliar lands, unexpected threats, and a second chance at being a father. Together with his son Atreus, the pair will venture into the brutal Norse wilds and battle to fulfil a deeply personal quest. From the marble and columns of ornate Olympus to the gritty forests, mountains and caves of Pre-Viking Norse lore, this is a distinctly new realm with its own pantheon of creatures, monsters and gods. 
Doesn't that sound like an epic TV series? And that's not even considering the original games or God of War: Ragnarok.
After the success of The Witcher, you can bet that Netflix is shopping around for other games to adapt. There's an obvious one right under the streaming giant's nose and it would do well to act fast before another company scoops it up. Because let's face it: God of War is primed to become a live-action sensation – whether that's as a movie or a TV show.
Are you excited about the future of the God of War franchise with Kratos beyond Ragnarok?