Curious about James Gunn's take on the Black Superman movie? Read on to discover what the acclaimed director has to say about this much-talked-about project.
RELATED: Superman and Lex Luther Reimagined in Stunning Artwork
As has been established many times before, Superman is one of the most iconic superheroes out there. In fact, if one speaks on the topic of heroes, not making mention of Kal-El would be a crime. On that note, we have all seen at least one rendition of the hero's origin story. Whether you may have read it in the comics or watched it on TV, either way, you know the story.
And as it has been confirmed, James Gunn is currently working on Superman: Legacy, which is set to premiere in 2025. While this is exciting news, it does beg the question of originality.
That said, James Gunn has also confirmed that the film Ta-Nehisi Coates and J.J. Abrams have been working on is still on the table. Recently Coates and Abrams turned in a draft of the script they had been working on, with Coates as the writer and Abrams as the producer. Of course, as the title of this article suggests, this film will follow the tale of a black Superman, which means that some prayers for a movie could be answered soon. Unsurprisingly, this news has not been met with the most favourable responses.
Here is a breakdown of everything we know concerning the film.
Will This Movie be Canon to James Gunn's DCU?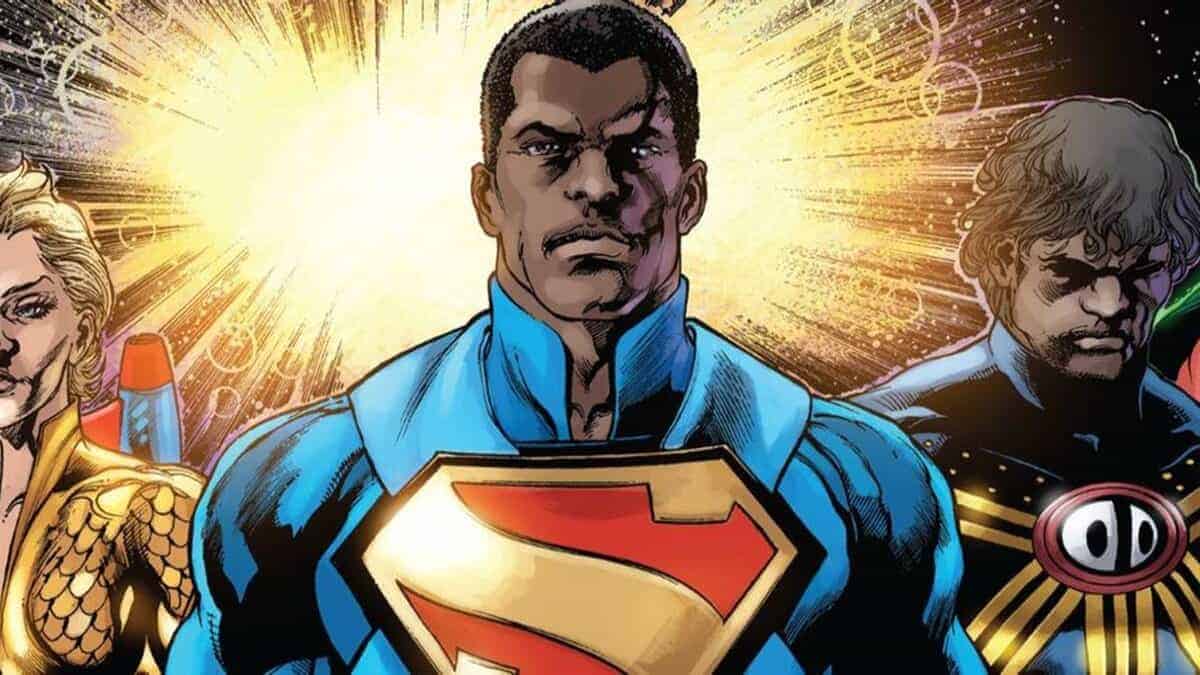 In short, when the film eventually reaches the big screen, it will not be a part of the DCU. As James Gunn has previously confirmed, if the film is made, it will fall into the DC Elseworlds tales. This is to be expected since Gunn is already working on a new Superman film that will cover Kal-El's time in Metropolis. Throwing another Superman film into the mix would complicate the filmmaker's vision for a new and improved DCU. However, this does not change Gunn's excitement concerning Coates' and Abrams' current project.
Gunn expressed his feelings towards the project in an interview with io9, stating that while these two Superman films will be unrelated, he believes it will be an exciting movie. The filmmaker further went on to mention Chantal Nong, an executive producer on the project, and her excitement for the film's production. This comment solidifies Gunn's trust in the vision of the crew already working on the movie.
So, in the same way Robert Pattison's Batman and Tod Philips' Joker has taken place in DC Elseworlds, Black Superman will follow in their paths.
RELATED: Did James Gunn Cancel Keanu Reeves' Constantine 2?
What is the Problem with the Prospect of a Black Superman Film?
As mentioned above, this project has been met with some unfavourable responses. And much of this lies in the potential plot of the movie. To summarise, it will follow Kal-El's origin story similar to the comic books. With the origin story being told so many times before, J.J. Abrams confirmed they would give fans a fresh look at the hero with a powerful and moving storyline. But it has also been confirmed that the hero will follow the Clark Kent storyline, which begs the question of how this story can even be told in a "new" way anymore.
Furthermore, many critics, including Nigerian-American writer, Nnedi Okorafor, have expressed their displeasure at the concept. Nnedi expressed her dislike for blackwashing iconic characters instead of coming up with new, original content. "A black Superman is a lazy sad useless idea, just as a black Roland was. We need new stories," the writer urged. And, of course, while this is a sensitive topic for many, it is a good point. In general, this character's storyline has been told a million times already. Changing the character's skin colour will not make it a new story.
However, it may have made for a better watch if it was a Superman-inspired story. This would leave room for originality and creativity on the part of the storytellers. Ultimately, there is no way to confirm whether the film will be good or not, but it is still an interesting project many are surely anticipating.
RELATED: James Gunn Denies Rumours That Chris Pratt Is Superman
TL;DR
Ta-Nehisi Coates and J.J. Abrams have just turned in a script for a Black Superman movie that will follow Clark Kent's storyline from the comic books.
James Gunn has confirmed that the Black Superman movie will be part of DC Elseworlds like Robert Pattison's Batman.
Naturally, this concept has been met with negative reception, with writer Nnedi Okorafor expressing her desire for something original.
What do you think about a Black Superman origin tale?