In a 2020 interview with Comicbook about The Old Guard, Charlize Theron briefly spoke about Hancock 2 and her interest in doing a sequel. "You know, for a while we [talked about a Hancock sequel]. I think closer to when the movie came out, but not in recent years, no. We'll be superheroes with our walkers, you know. And I'll still go! I'll still make that movie; I would do it in a heartbeat."
So why hasn't it happened yet?
It's not an overstatement to say that 2008 was a turning point for the entire concept of superheroes. For starters, this year saw the origin of the modern Marvel Cinematic Universe thanks to the outstanding Iron Man film. The landscape of superhero films was changing for good, seeing as both the Sam Raimi Spider-Man trilogy and the original X-Men live-action films had come to an end.
This is the period when Will Smith's Hancock was released. An unapologetically irreverent take on the superhero genre, Hancock was a hero for the modern age. Though cynical, Hancock could show some hints of heroism from time to time, offering an original character not based on any comics that immediately garnered a decent fan following.
However, like many great superhero movies, Hancock was mostly an origin story — a teaser of what's to come from such a promising character. The much-anticipated Hancock 2 never came, leaving fans wishing for a sequel for more than a decade now. For a time, it seemed like a Hancock sequel was definitely happening, with both Will Smith and Charlize Theron on board with the project, but what happened to Hancock 2? And, more importantly, could it still be made today?
Hancock and Immortality
One of the key aspects of the Hancock mythos is that Will Smith and Charlize Theron's characters are immortal and do not age. These two individuals have been around for the better part of three millennia — and that might prove difficult to replicate using mortal actors more than ten years later in a Hancock sequel.
Now that both Charlize Theron and Will Smith are considerably older than they were in 2008, the writers would have to come up with an excuse as to why two immortal heroes who presumably have not aged all that much in three thousand years suddenly began getting wrinkles in just a decade or so.
Charlize Theron mentioned this in a 2020 interview when she mentioned that plans for Hancock 2 were being seriously discussed for a time, but that she now believes that too much time has passed since the release of the original film.
Sure, a Hancock sequel could take advantage of the impressive digital rejuvenation techniques we've seen in films like Gemini Man. The younger version of Will Smith looks almost uncanny — and could very well be an efficient way to sell the idea that Hancock never ages in Hancock 2.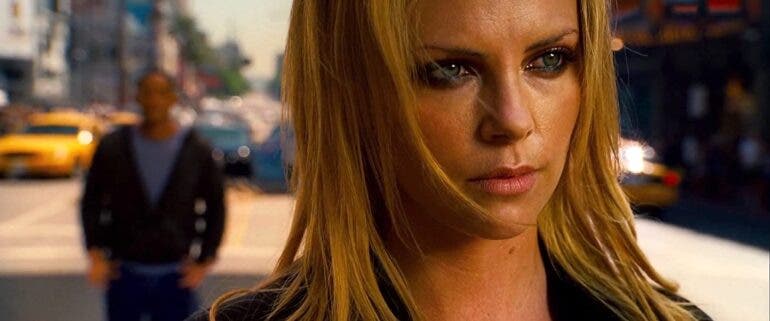 A New Age of Heroes
As we mentioned before, times have changed drastically for superheroes in cinema since Hancock's release. Both the Marvel Cinematic Universe and the DC Extended Universe are entertainment behemoths, amassing most of the international box office and pretty much drowning the competition.
Standalone superhero flicks haven't been so successful since the MCU took over, and Hancock 2 probably wouldn't be the exception. Any way you look at it, a Hancock sequel would be a risky endeavour for any studio, which might be one of the main reasons why Hancock 2 hasn't been released.
The more time it passes since the release of the original movie, the least likely it is that we'll ever get a Hancock 2. Still, stranger things have happened, and maybe the Hancock sequel could turn out to be radically different from what we saw in the first movie. After all, there's always a chance that Smith's son, Jaden Smith, takes over the role of his father in a tentative Hancock 2 that acts as a prequel to the 2008 film.
Tell us do you want a Hancock 2?