Cersei Lannister was the last monarch to sit on the Iron Throne (before it was melted to nothing by Drogon) and quickly became one of the most hated Game of Thrones characters. She's ruthless, cunning and ambitious, determined to get her way no matter the cost to others. However, something people seemed to hate most about her was how she treated her children. One of the biggest indications of how she treated her children is that Cersei Lannister didn't mourn her son Tommen's death.
RELATED: Who is the Greatest Hero in Game of Thrones' Westeros?
Did Cersei Lannister Love Her Children?
Cersei loves her children, but not in the conventional sense of the word. She doesn't see them as people but as her property and an extension of herself. To her, they are symbols of House Lannister's strength and her and Jamie's superiority over everyone else in Westeros. Tyrion once commented that her love for her children was her one redeeming quality, but she managed to twist this negatively. When they are threatened, she is less worried about them and more angered by the fact that someone would dare try to take away something that belongs to her.
Of all the Lannister children, she showed the most love for Joffrey, her oldest son, because he was the most like her. He was a narcissist who thought himself smarter than he was and never considered the long-term consequences of his actions.
Cersei said she saw Myrcella, her only daughter, as an extension of her beauty, goodness, and pureness. She didn't know where Myrcella came from, "She was nothing like me. No meanness, no jealousy, just good. I thought if I could make something so good, so pure… maybe I'm not a monster."
Tommen, her youngest child, was sweet, naïve and kind, all things Cersei despised because she saw them as weaknesses. So when her youngest son eventually took over the throne, he was nothing more than a tool through which she had power.
RELATED: How Fans of Game of Thrones Have Reimagined Cersei's Death
Why She Doesn't Mourn for Tommen the Same Way She Mourned for Joffrey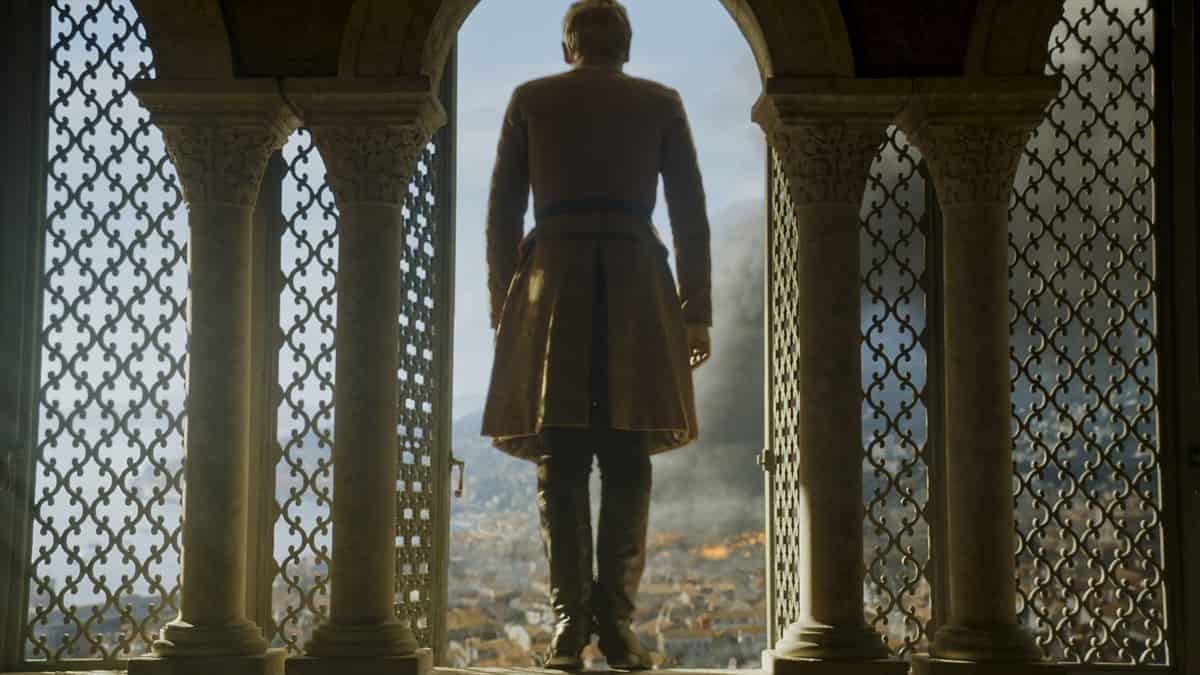 When mourning Joffrey, Cersei didn't so much mourn the loss of her son but mourned the loss of a part of herself she will never get back. She also wasn't expecting his death. As twisted, evil and publicly hated as her son, Cersei never suspected someone would try to kill him.
However, when Tommen's death came around, Cersei expected it to happen. Tommen was a naïve man who would never last in the game of thrones. The pressure from his family and the tension building in Westeros was too much for him to handle, but the final nail in the coffin was his wife's death. Tommen stepped out the castle keep window, no longer able to stand it.
A lot had also happened between Joffrey's assassination and Tommen's suicide. Joffrey was the first loss she had ever truly experienced. It wasn't too long before she lost her daughter and her father and then began to lose Jamie, the only man she had ever loved (I'm being generous with the word "love").
Cersei is a very different woman by the time Tommen dies and had already felt betrayed by her youngest son. Cersei probably didn't feel like there was much for her to mourn.
RELATED: Fans Are Starting To Believe Jaime And Cersei Were Targaryens
TL;DR
Cersei mourned her sons very differently.
Joffrey's death saw her crying, not for a son, but for the loss of the mirror of herself.
Tommen's death saw her barely acknowledging a child she considered weak and traitorous.
RELATED: What If Jon Snow Had Been The "Mad" Targaryen?
What did you think of the way Cersei Lannister handled Tommen's death in Game of Thrones?