Anticipation for Mortal Kombat 1 is through the roof. However, while the hype surrounding this iconic fighter game continues growing, some fans are taking a moment to return to the franchise's roots and look at the OG Mortal Kombat. One such fan, "AFredenucci", has posted a brief video to Twitter showing how a Mortal Kombat 1 high-definition remaster may have looked – and it is pretty cool.   
RELATED: Mortal Kombat 12 Takes Us Back to the Beginning With Mortal Kombat 1
AFredenucci's Video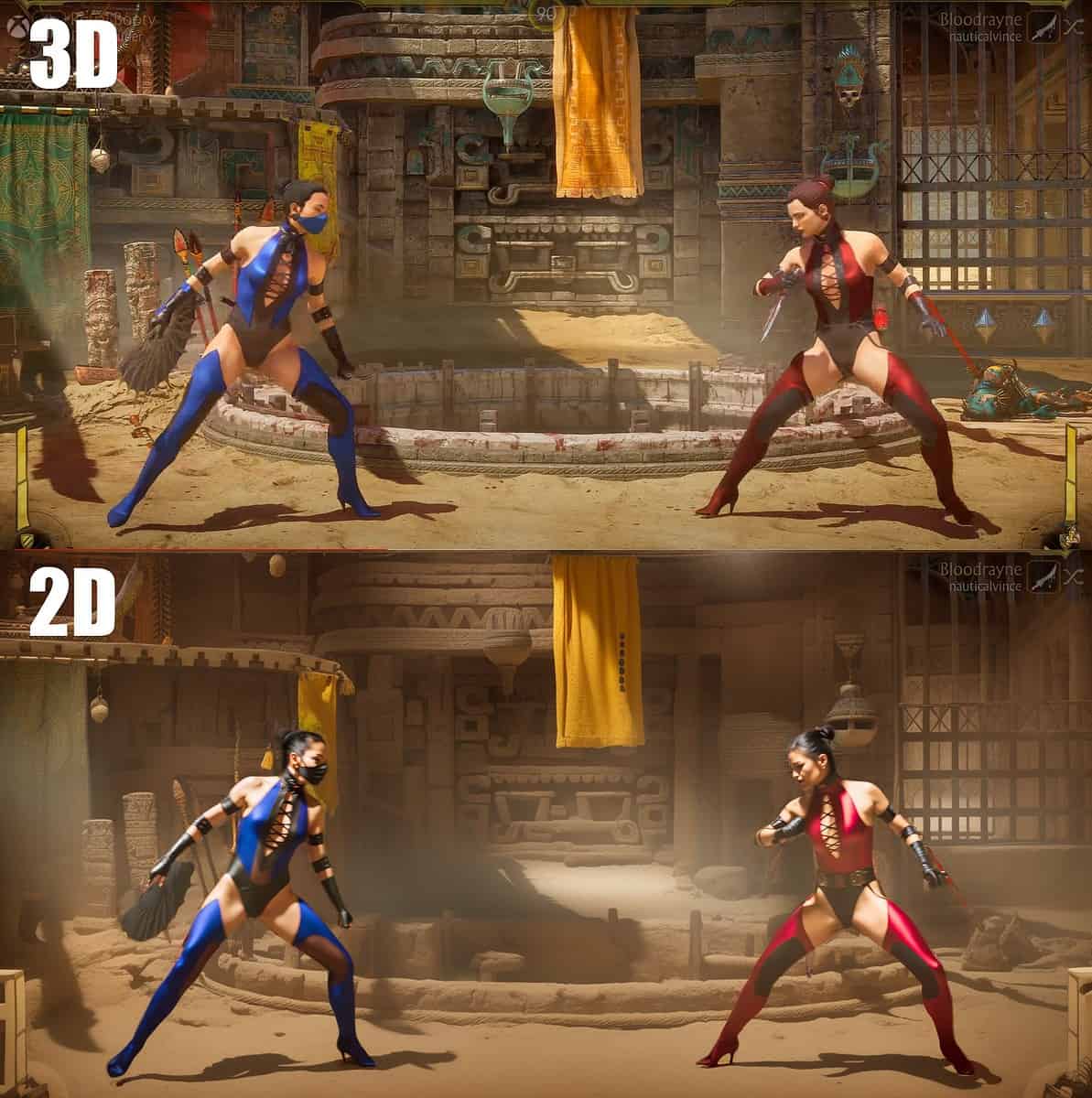 In a side-by-side comparison video, the Twitter user showcases some of the original game's favourite fighters (Sonya, Liu Kang, Johnny Cage and Scorpion) striking their iconic poses next to HD versions of themselves. While some finer details of these beloved characters are notably missing from these HD updates (Sonya's iconic headband is nowhere to be seen), their classic appearances are still preserved.
AFredenucci does state that these are not his final version for these sprites, so be sure to check back for further updates. Hopefully, we will see more of OG Mortal Kombat's playable characters receive an HD makeover too.
As one of the many people who grew up playing this ultra-violent game, I can appreciate how far MK has come since the original arcade contender was released way back in 1992. While graphics were nowhere near as advanced in the 90s, The OG game seemed so realistic for the time. 
RELATED: The Ultimate Mortal Kombat 12 Roster: Two New Shocking Additions!
The Original Mortal Kombat 1 Characters in HD
The original Mortal Kombat game employed digitized visuals, which involved filming actual actors doing various motions and activities. These motions were then recorded and used as character sprites in the game. The digitized graphics gave the game a distinctive look, with characters appearing more realistic compared to the pixel art commonly seen in other fighting games of the era. 
Over the years, the gory game series has evolved, with subsequent instalments featuring increasingly detailed and visually impressive graphics, and, by the looks of the latest instalment cinematic reel, Mortal Kombat 1 is no exception. But even though the franchise is far more realistic these days, its premise has never strayed too far from the original. However, this may change. 
NetherRealm Studios have clarified that this is a new chapter for Mortal Kombat. This latest chapter will come with new backstories, designs, and skills for characters such as Liu Kang, Scorpion, Sub-Zero, Raiden, Kung Lao, Kitana, Mileena, Shang Tsung, and Johnny Cage. What will most certainly not change is the franchise's penchant for vicious, over-the-top combat and gory deaths. 
With the new chapter for Mortal Kombat so close you can practically hear the screams of a well-executed fatality, it is natural for fans of this beloved gaming franchise to reflect on how far their favourite characters have come. Our beloved warriors may not have the same appearance as when we first met them, but at least they can still decapitate enemy heads, knife-punch through meat and tissue and rip out beating hearts. What more could you need in a Mortal Kombat game?
RELATED: Finish Him! Mortal Kombat 12: What's Next for the Iconic Fighting Game?
What do you think of the HD remastering of Mortal Kombat 1? Which OG characters are you looking forward to seeing in Mortal Kombat 1?