The internet has a suggestion: Freya Allan as Supergirl alongside Henry Cavill's Superman in Man of Steel 2. Can you see it?
With so many alternative timelines and constantly changing roadmaps, the future of the DC Extended Universe has never been easy to predict. Some actors who seemed to have become landmark elements of the cinematic universe have simply been replaced or forgotten after just a couple of films, but it seems like DC is finally finding its footing in its ongoing feud against the Marvel Cinematic Universe.
Even if not everyone is a die-hard fan of Zack Snyder's intense filmmaking style, almost every fan can agree that Henry Cavill was born to play the role of Superman. His portrayal of the character has been almost as well received as that of Christopher Reeve, so it took fans by surprise when news of his apparent departure from the DCEU first arrived.
After just a couple of films, it seems like it's too soon to say goodbye to one of the best live-action versions of the Man of Steel ever conceived, especially since he only got a single solo film. There are still tons of Superman stories worth revisiting in the DCEU, but most fans would agree that a character that needs to make her big-screen debut is Kara Zor-El, also known as Supergirl.
One of the most iconic female characters in DC Comics' repertoire, Supergirl has been a staple of the franchise since 1959. Not to be confused with Power Girl, Supergirl was born at a time when the Superman franchise was undergoing a considerable expansion to include characters like Krypto the Superdog. However, she soon proved to be much more than a mere sidekick to the Man of Steel, developing a sizeable fan following on her own and quickly becoming an icon of the Silver Age of American comic books.
When all's said and done, it's baffling to hear that Supergirl still isn't a part of the DCEU — at least not in the movies. Fortunately for fans, the perfect casting choice for Supergirl has already appeared alongside Superman (Henry Cavill) himself, and that would be the young English actress, Freya Allan.
Allan jumped to mainstream popularity thanks to the Netflix live-action adaptation of The Witcher, where she plays Princess Cirilla of Cintra. As luck would have it, Freya Allan's co-star is none other than Henry Cavill, who is better known for his role as Superman in the current DCEU.
Their chemistry on-screen is simply amazing — and it's great to see that this friendship translates well when they're off-screen as well. It's just like Freya Allan and Henry Cavill were custom made to play Ciri and Geralt of Rivia, which is a duo that exhibits a power dynamic that could be perfectly adapted for Supergirl and Superman.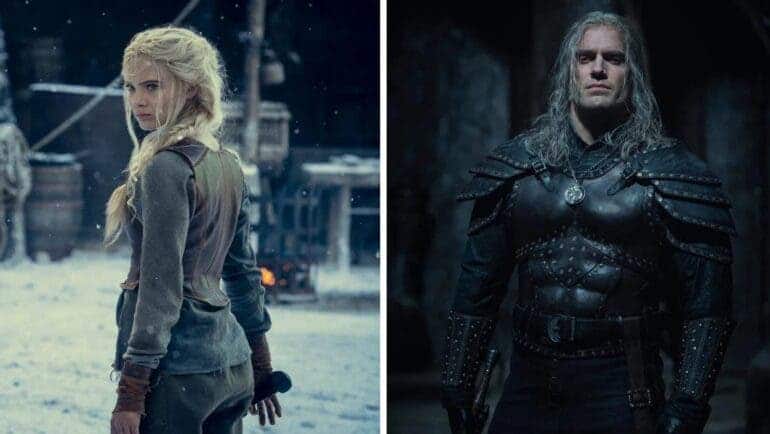 Allan's just getting started in the acting business, but she's already leaving a very positive impression with her role as Ciri. In some ways, Ciri is similar to Supergirl in that both are superpowered female characters that usually follow the lead of a male mentor, with both Superman and Geralt also serving as their father figures.
As we mentioned before, it's still too early to tell if Henry Cavill will continue wearing the Superman cape for another film. It all depends on what happens in 2023's The Flash, which is already shaping up to be a crucial moment in the history of the DCEU. For now, let's just agree that seeing Freya Allan along with Henry Cavill with both wearing their iconic Kryptonian costumes would be a moment that would shock fans of both Superman and The Witcher all over the world.
Tell us, would you like to see Freya Allan as Supergirl alongside Henry Cavill as Superman?