The first official artwork has surfaced online, showing us what actor Vin Diesel will look like as Bloodshot, the relentless Valiant comic book character. The image, a variant cover to the Bloodshot Salvation #12, comes from a charity auction event, Paul Walker's Reach Out WorldWide (ROWW).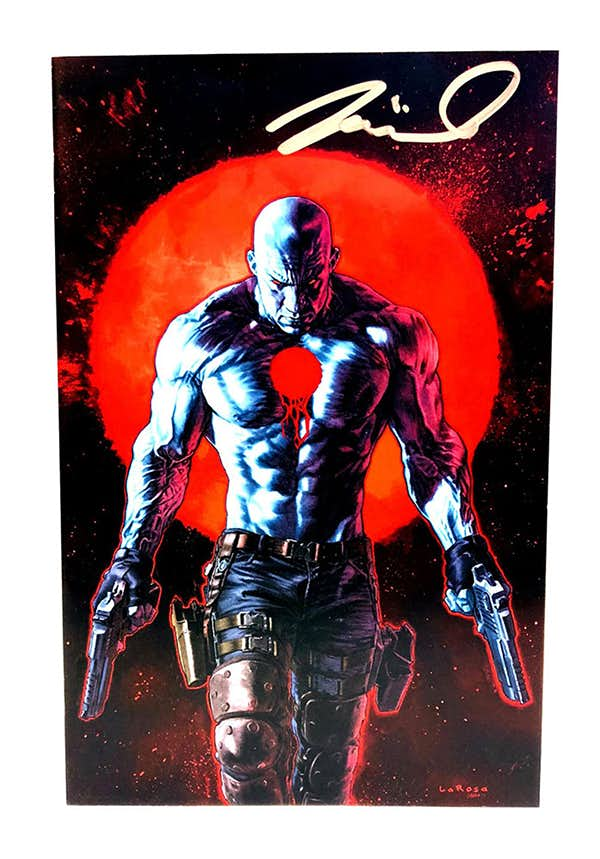 The image, which could easily pass as concept art for the forthcoming rated-R Sony film, features a signature by Vin Diesel himself in the top right corner and was created by legendary comic artist Lewis LaRosa.
Of course, this won't be the only Bloodshot-related memorabilia on auction for the charity. There is also a Bloodshot-themed custom Xbox One X console signed by Vin Diesel, a number of other Bloodshot comic books, limited-edition statues, a plush doll and a ceramic mug.
The character was created by Kevin VanHook, Don Perlin, and Bob Layton back in the early '90s. An unkillable soldier used as the ultimate weapon for a shadowy government organisation, Ray Garrison is filled with billions of nanites that constantly heal him. Essentially, he is Wolverine meets RoboCop.
Suffering from total memory loss but imbued with an array of staggering new abilities, Ray struggles to reconnect with who he was while learning what sort of weapon he has become…aided by a team of fellow augmented combatants codenamed Chainsaw.
Bloodshot hits theatres in early 2020.