Free Comic Book Day 2013 saw the debut of Kay Carmichael's Sophie the Giant Slayer. This comic was popular amongst the attendees and Kay was the first exhibitor to sell out on the day. This year will see the return of Sophie the Giant Slayer in an all-new giant-sized issue.
The comic tells the story of a female protagonist named Sophie who has received the task of slaying Earth's biggest threat; giants. These are not your typical overgrown human-looking giants from the days your mom told you the story of "Jack and the Beanstalk" to help you sleep at night. These giants look threatening, evil and extra-terrestrial.
Sophie's debut left a load of questions unanswered. Readers were left wondering where she got the mystical giant slaying sword and where these colossal enemies came from in the first place.
The debut issue was described as being minimal in text. This time around Kay has prepared a storyboard that will please all those that purchased her previous issue. It is also a great starting point for new readers as well!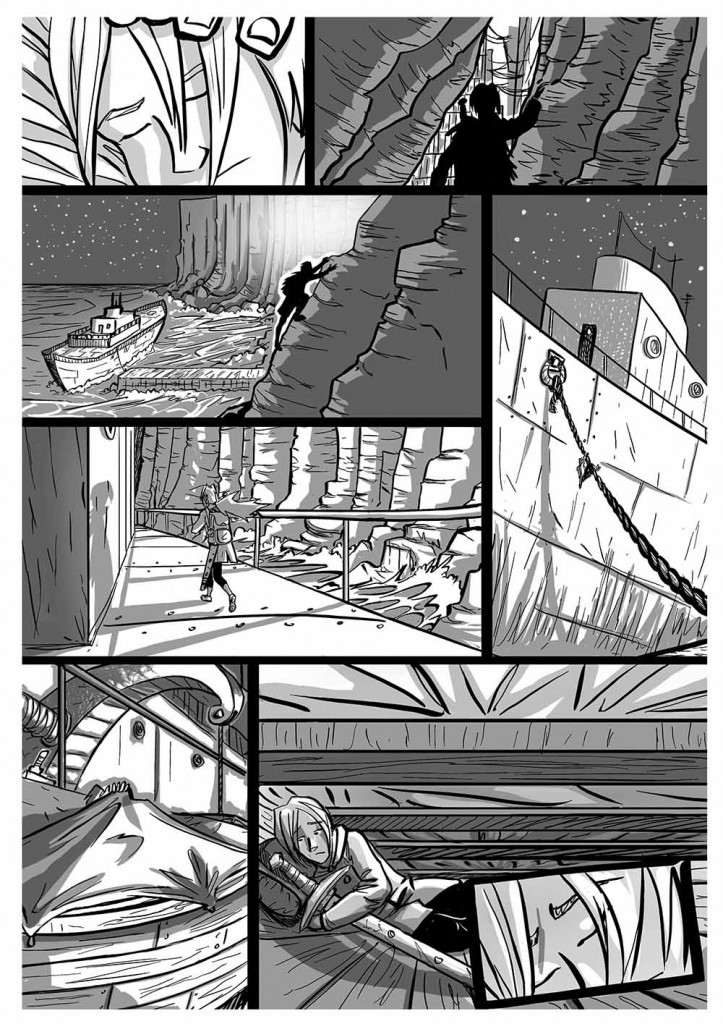 The art in this issue is great. There is something beautiful about black and white; no errors can be hidden and the art in this giant issue is simply flawless.
The story reads well and the images flow into one another creating a thoroughly enjoyable read. Questions are answered and lots of character and characters come to the fore in an issue that shows the origin of the journey that Sophie is destined to undertake.
Without giving much away, this comic is going to be bigger, bolder and bulkier than ever before… literally.
Be sure to grab a copy of her latest offering at Free Comic Book Day 2014 as it features great storytelling combined with great illustrations and a youthful strong-willed protagonist.