Comics have been around for a few centuries, but it wasn't until the 1920s and 1930s that they became widely popular. The first huge markets for comic books were in the United States, Great Britain, and Belgium. Although they didn't attract mass audiences for a very long time, the numerous film adaptations of comic book characters tremendously helped introduce them to more people. Since then, countless countries across the globe have developed successful comics.
In the last few years, the comic book culture has really started taking over South Africa. In 2018, the first Comic Con Africa was held in Kyalami. After it proved to be a huge success, the organizers decided to make it an annual event. In case you're not that familiar with SA comic books and the most famous characters in them, here are some that you should check out.
Kwezi
Kwezi is an amazing comic book that tells the story of a 19-year-old South African city dweller who develops superman abilities. It's worth mentioning that kwezi means "star" in Zulu and Xhosa. This comic book was created by illustrator and designer Loyiso Mkize, who also created a fictional metropolis in which this superhero lives. Of course, the city is actually modelled after Johannesburg.
Soon after Mkize started publishing his comic book, it gained a big following online. Many young readers found the character Kwezi incredibly relatable. Mkize has since revealed that his goal was to create a superhero who looks and speaks like South Africans. In the beginning of the comic book series, Kwezi is somewhat of an anti-hero who wants to stay true to his cultural roots but finds it hard to resist the temptations of life in a big city. Once he discovers he has superpowers, Kwezi starts to realize the social responsibility that comes with them.
Zana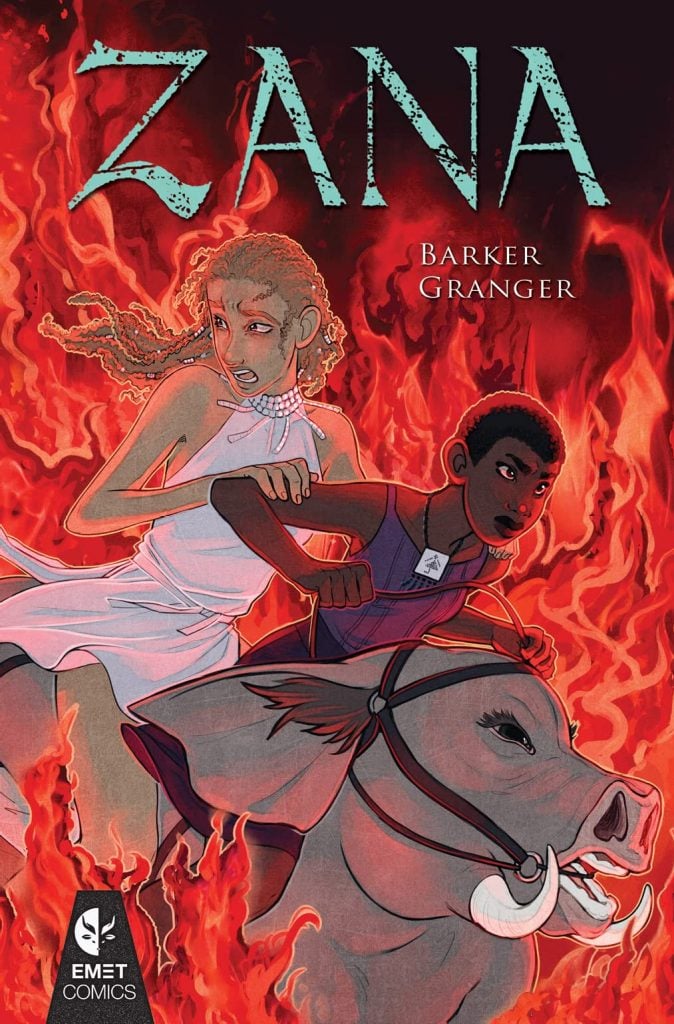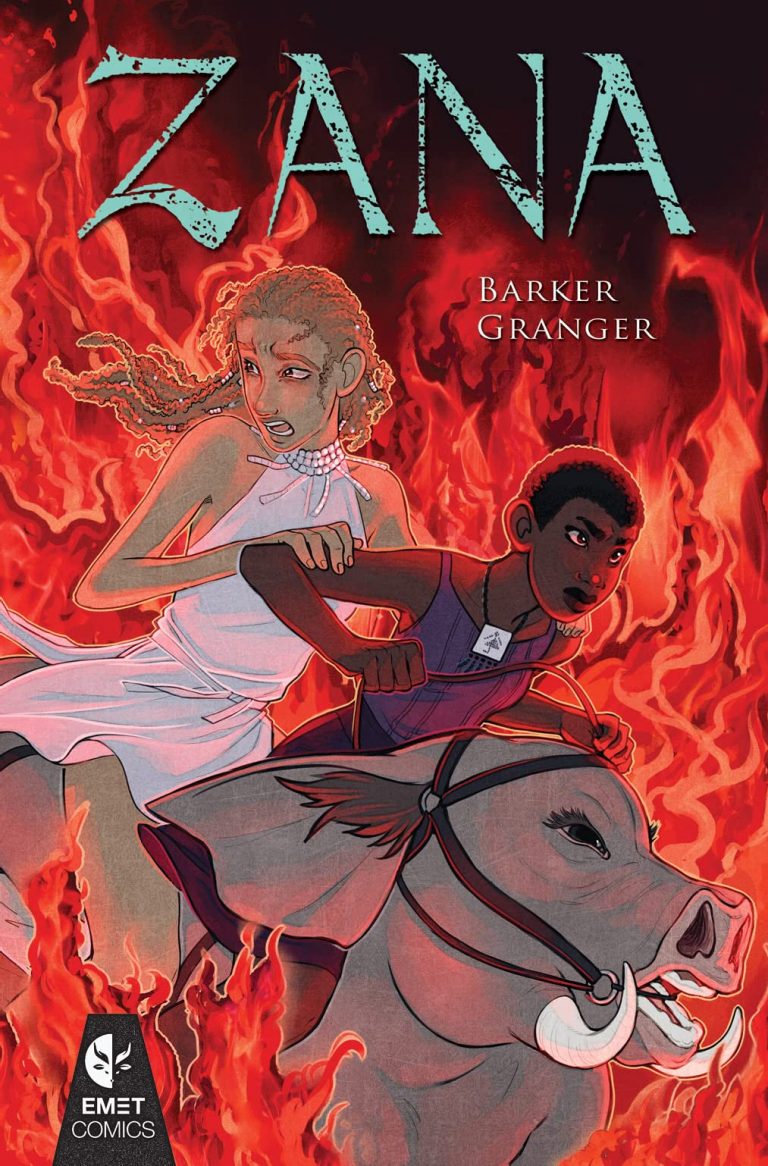 Zana is a comic book set in a futuristic dystopian South Africa where apartheid never ended. The year is 2084, and the whole continent is divided into a three-class system. Zana was written by Jean Barker, who does an excellent job of painting a picture of what the future could've looked like if apartheid continued to exist. The title character is a mixed-race teenage girl who lives in a land divided by districts controlled by the white "Royals."
After turning 16, the girl decides to leave the oppressive system as well as her own people who turned on her and wanted to take her life. Zana leaves her village along with her best friend. The two characters learn a lot about each other and form a strong bond while searching for a better life. Even though the comic is set in a fictional dystopian world it still manages to tackle some of the issues teenagers face in South Africa today. For instance, Zana is often mocked by her all-black classmates because she is mixed, which showcases how cruel teenagers can be. It's a really interesting comic series, especially for young adults who want to know more about the psychology of people who lived during apartheid.
SECTOR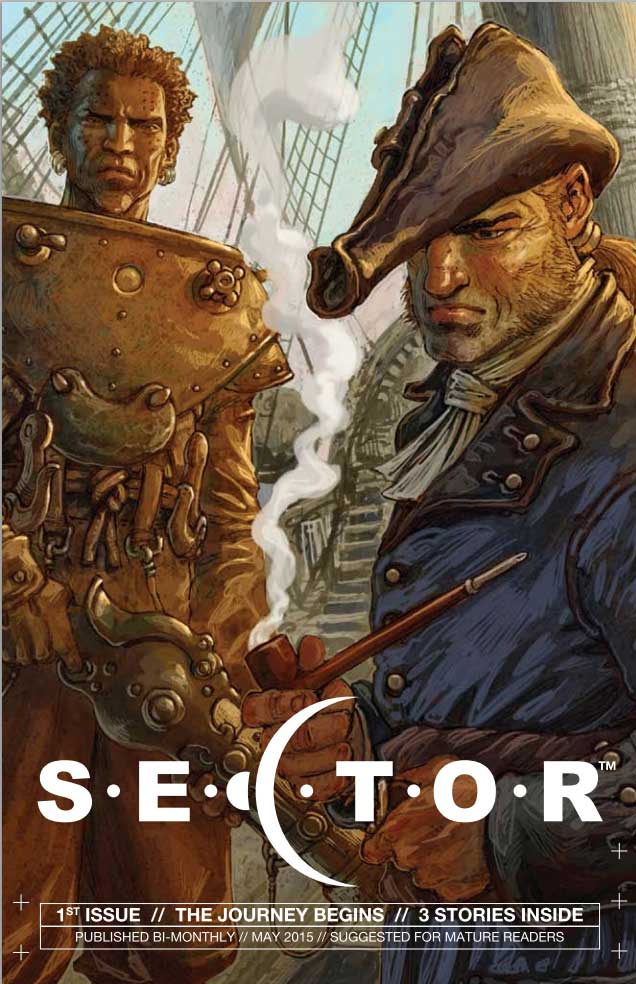 The team behind the SECTOR display their extraordinary creativity in this comic book series. They've taken a different approach than most SA comics by making SECTOR an anthology that spans multiple genres from horror to sci-fi. From the very first issue, you'll be drawn in by the violent scenes laced with sarcasm and wit. The premise follows a crew determined to find a long-lost treasure in a sunken city. SECTOR has an interesting and appealing narrative of fictional characters trying their luck to get rich. The comic book series is extremely fun to read and is best suited for adult audiences due to the gore displayed in it.
Gofu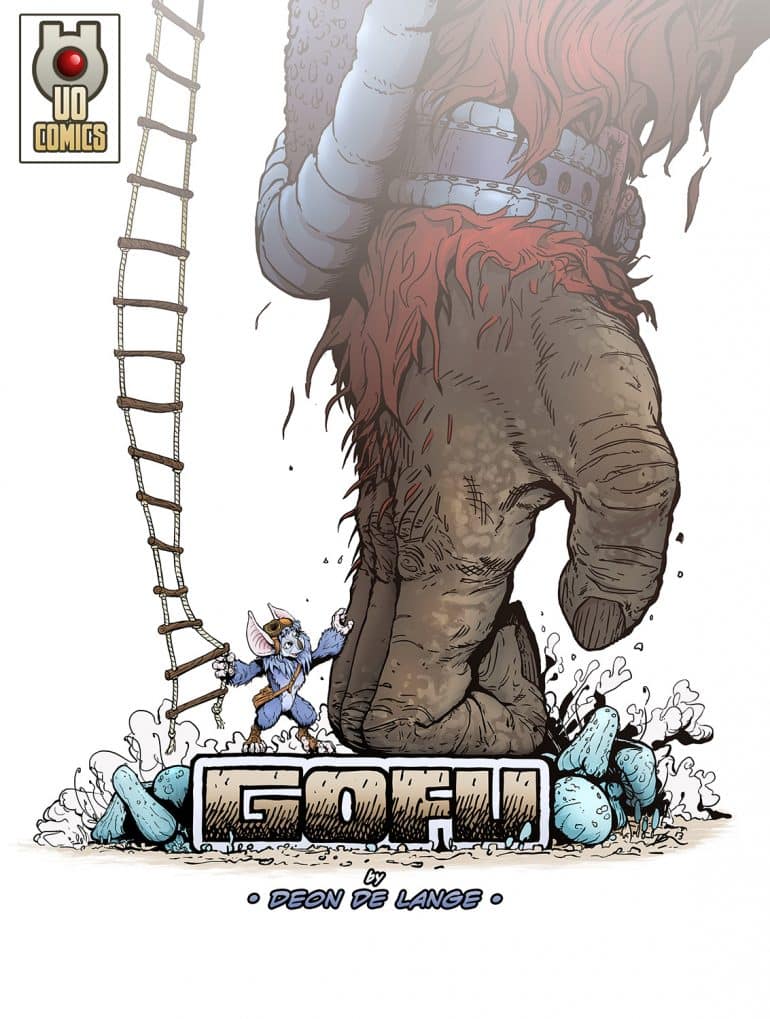 Gofu is a comic book created by Deon de Lange, an artist and illustrator from Durban. He originally wrote it as a 6-page submission for DC's Zuda back in 2009. Nevertheless, the company shut down before Deon was able to finish the comic. He left it on the shelf for a few years and focused on other things before deciding to update it for the Open Book Comics Fest in 2013.
It saw a lot of success during this event, and de Lange eventually transformed it into a six-part miniseries. Gofu tells the story of a gentle behemoth who searches for a home in an unknown world to flee extinction. On his journey, he is accompanied by the only friend he has named Tatsu. Apart from being an entertaining comic, Gofu served as an inspiration to many artists around the country. Deon went from a freelance illustrator to fulfilling his dream of making comic books. Since then, he released a popular sci-fi webcomic called Tomica.