The man behind Falcon Comics, Luis Tolosana, will be at Free Comic Book Day this year. Last year he was selling an A6 independent comic which literally left people with Monsters in their Pocket.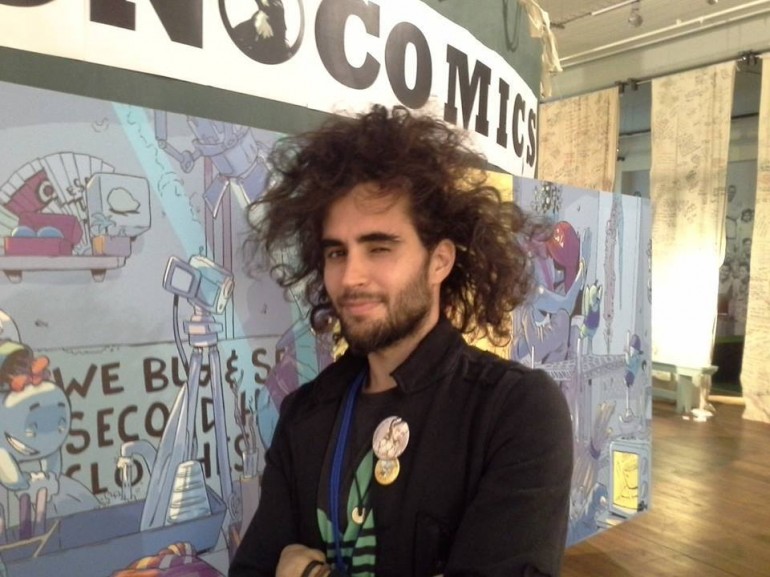 Luis is clearly one talented individual. His pictogram comics actually speak for themselves. His illustrations embody just what it means to be "naturally talented". Luis is said to have been drawing since the day he could hold the tools of what has become his trade, even managing to sell his own comics during high school. Having realised that the comic industry was his calling, he went on to become a comic creator for the corporate world. But when quantity became the focus, Luis decided to forge his own path and focus on exactly that. His passion and dedication to the cause eventually led to starting up Falcon Comics.
Offering a really distinct art style that is often infused with influential aspects such as culture, sport and music, Falcon comics burst on to the local scene and offered one of the best local comics yet; Philo's Wish, a self-published title that proved popular amongst the local comic market. Luis has some great illustrations which hold his signature flair. Whether his illustrations are coloured in or black and white they are easily identifiable. The strong lines are accompanied by an even stronger attention to detail and the results are terrific.
Be sure to find Luis present at this year's Free Comic Book Day festival at Reader's Den Claremont. He will be launching a new comic at a new size. Even though the comic may be bigger this time around, you will not need deep pockets in order to afford to hold on to one. Last year Falcon Comics was easily the most affordable comic at Free Comic Book Day. So, for great quality at a great price, be sure to pay Luis a visit. A little birdie told me he is great when it comes to sketches. Pay his stand a visit and be amazed as Falcon Comics takes flight!