Over the years, animated movies have moved away from being "strictly for the kids". That said, studios still release titles that seem mainly targeted towards a younger audience. Dreambuilders might be such a title. While there are many abstract Dalí-esque themes more suited for adult minds, this is a film that is bound to please younger viewers more.
Inspired by a few popular Pixar flicks that came before it, Dreambuilders follows a glum and unsettled teenage girl, Minna (Robyn Dempsey), who infiltrates her annoying Instagram-addicted stepsister's dreams in order to persuade her to treat her better.
Yes, it's a bit like Inception too – if Christopher Nolan's sci-fi epic was an expository slow burn animated flick with tiny little blue tin men creatures and cloudy dreamworlds.
The premise is suitably charming. Dreams are made like TV productions and there are creatures working long hard hours to ensure that fantasies are perfectly constructed and broadcasted from the "dreamstages" to our minds.
It's a novel idea but one that has been explored better in other films.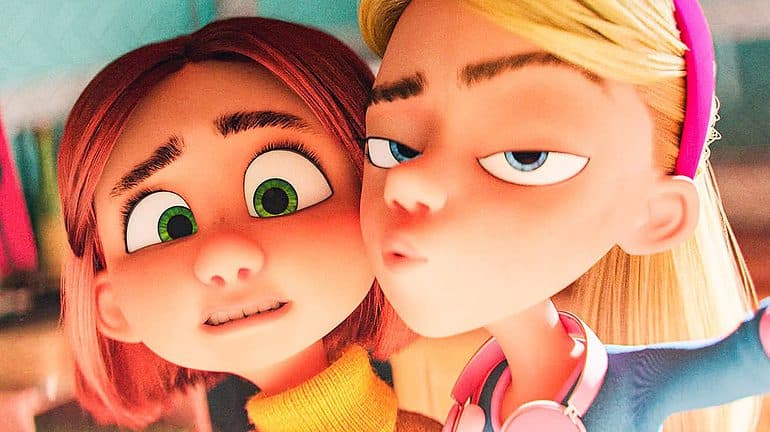 The major issue with Dreambuilders (also known as Drømmebyggerne) is the fact that it's a Danish animated film. Not only are a few of the cultural references lost on audiences, but some of the bland dubbing (from Danish to English) has caused the expressive characters to feel wooden and out of sync.
For example, Minna has a pet hamster named Viggo Mortensen. There's no real reason given for the naming but it was probably a way to try to integrate American culture into the film.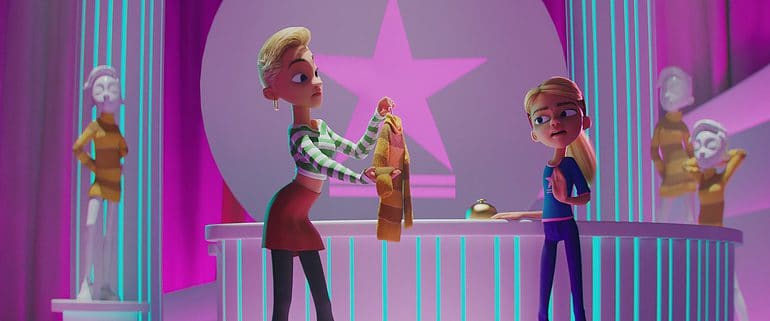 Another example is the blunt translation. Some of the characters overexplain what they're doing or how they're doing it. This leads to a lot of the dialogue feeling forced and uncreative.
Thankfully, however, there are no tune songs.
But Dreambuilders' biggest strength, however, is the animation. The world is beautifully crafted and the characters pop off the screen in vivid colour.
And if you do decide to cut it some slack, the intriguing themes about the effects of social media on young minds, blended families and abandonment are also a plus.
The Review
Dreambuilders
Dreambuilders is a good-looking animated feature film specifically made for a younger audience. It's not Pixar magic, but it will do as a family movie evening with the kids.