After all these years, fans are still holding out hope for a Daybreakers sequel. Heck, even Ethan Hawke is keen. But do we really need a Daybreakers 2?
Vampire movies are one of the cornerstones of movie history. Since Murnau redefined horror in movies with 1922's Nosferatu, the creatures of the night have transformed themselves, becoming an integral part of each new generation. Still, for how popular they are in literature, vampire flicks have yet to become as prominent as superhero films have.
That said, every few years a new vampire flick manages to break away from the conventions of the genre, delivering a unique experience that manages to make the audience fall in love with the bloodsucking creatures all over again.
Ethan Hawke's 2009 sleeper hit, Daybreakers (written and directed by the Spierig Brothers) is just that. A futuristic dystopia that has the vampires as the leading species on planet Earth, the movie became a modest box-office success, not to mention a cult classic among vampire fans the world over.
In the same vein as Brad Pitt's World War Z, much of the action in Daybreakers revolves around a group of vampires that aims to find a cure to the vampirism that's brought society to the border of collapse. Disappointingly, the movie ends before we see if society would ever return to normal.
Although the film was a modest success, there was little talk about a Daybreakers 2 among the producers of the original film. The same can't be said of actor Ethan Hawke, who had some ideas about what he wanted to see in a Daybreakers sequel.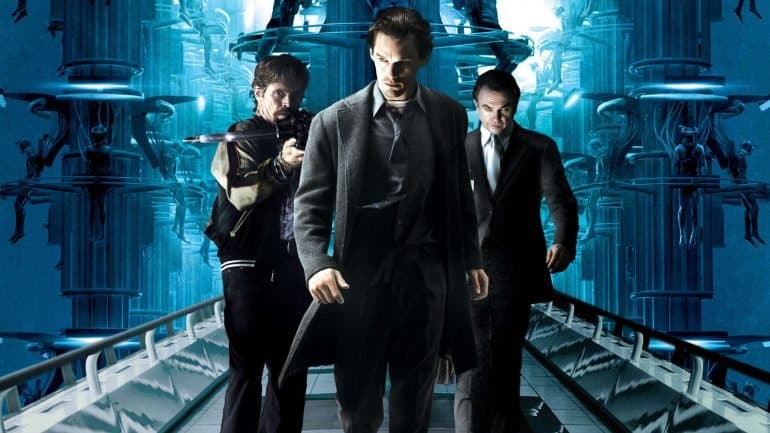 For a potential Daybreakers 2, Ethan Hawke had envisioned an approach that was similar to the Mad Max formula. He thought that a Daybreakers sequel would need to be radically different from the first film if it hoped to meet fans' expectations. Additionally, he mentioned that he wanted to see the world of Daybreakers expanded, especially in terms of seeing the subsiders' settlements in Nebraska. This all comes from a 2010 interview, however, so it has been a while before anyone related to the film has commented on the matter of a Daybreakers sequel.
In recent years, however, fans have rekindled their love for the uniqueness of Daybreakers, not to mention how rife with potential a Daybreakers 2 could be. There's also the matter of the original film's outstanding cast: together Ethan Hawke, Sam Neil, and Willem Dafoe created the perfect trifecta of quality acting that every fan wanted to see in a movie about futuristic vampires.
Even if there has been little to no buzz surrounding a prospective Daybreakers 2, the renewed fan attention, not to mention the renewed interest in vampire films – thanks, Morbius – might bring good news to Daybreakers fans. Other than that, Ethan Hawke is clearly a fan of the original movie, so if there's ever a Daybreakers sequel, fans are more than likely to see him returning as the lead in that movie too.
Even though it's taken a long time to develop, there's been some news about World War Z 2 coming sometime in the future. If that movie can get a sequel, then surely Daybreakers 2 doesn't sound all too far-fetched. After all, both movies ended with the promise of a better society on the horizon, and they both showed little progress in how their plagues were cured. Both vampires and zombies are some of the most iconic monsters in horror cinema, and it's great to see them returning to the pedestal where they belong.
One thing is for sure: a Daybreakers sequel would bring us more of Willem Dafoe's Elvis – and that's pretty much what every vampire fan wants. Now we wait to see if Michael Spierig and Peter Spierig are interested.
Tell us, do you want a Daybreakers 2 or is there no need for a sequel?