World War Z, a horror zombie-apocalypse movie from 2013 starring Brad Pitt and based on the 2006 Max Brooks novel of the same name, was, by most all accounts, a great success. The film was met with mixed but not negative reviews, and it grossed more than $540 million worldwide, almost double its original budget. The film was not winning any awards, but its imagery and action captured audiences around the world and had them clamouring for more. All of this is why it came as a bit of a shock when, recently, Paramount Studios cancelled their plans for a sequel, World War Z 2.
World War Z 2 has been caught in development hell for some time. In December 2013, following the successful release of the first film in June, Juan Antonio Bayona, known for his work on A Monster Calls and Jurassic World: Fallen Kingdom, was tapped to direct the second film, with a release date of 2017. However, these plans fell through quickly, and the film was not even in production by the end of 2017.
Next, acclaimed director David Fincher was tied to the project, and filming on World War Z 2 was once again slated to start in 2019. However, in February of that year, after six years of manoeuvring and pre-production, the film was officially cancelled, in part because of China's ban on films depicting zombies or ghosts.
And so, while we're excited to see what both Fincher and Bayona do while not tied down to a franchise, it really was a mistake to cancel the sequel to World War Z. For one, the world is still rich with stories to tell, and many fans are clamouring to see other parts of the world following the events of the first film.
Additionally, there's an aspect of the franchise that is all too familiar to viewers around the world now — remember, the catalyst for half the world turning into flesh-eating zombies is a deadly, contagious virus. In the right hands, World War Z 2 could be a fascinating and impactful mediation on the havoc that COVID-19 has wreaked in recent months. A sequel has the opportunity to be emotionally impactful, something that the first film certainly struggled with a bit.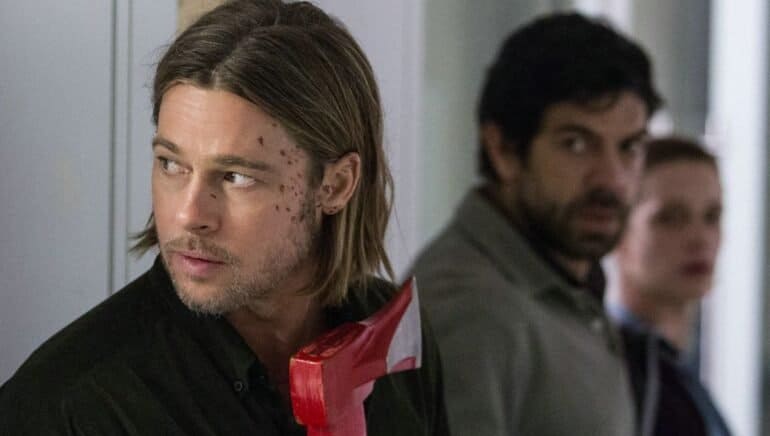 In an interview with Variety, star of the first film Mireille Enos expressed her interest in returning to the World War Z franchise as well. She also spoke of her disappointment in the fact that World War Z 2 never materialised as planned.
"We were all lined up to go," Enos said on The Big Ticket podcast. "We had Fincher, we had a beautiful script and then it just didn't happen. It seems like such a shame for it not to be made. The first one was so good."
So, if the actors and the fans both want it, hopefully a World War Z sequel can still be made. We think it should be, and we're excited to return to the world of the first film as soon as possible.
Do you want a World War Z 2?