Christopher Reeve's Superman captured the very essence of the classic DC hero. He was strong and stoic, with just the right amount of warmth and vulnerability to make you believe that he genuinely cared about the humans he was saving. He was a beacon of hope, a protector of innocence and I suppose it didn't hurt that he had the face structure of a Michelangelo sculpture.
Unfortunately, we only had the opportunity of seeing Reeve portray the iconic superhero in four films owing to a tragic horse-riding accident that left him paralysed, but thanks to the YouTube channel Deepfake we can now see what it could have looked like if the late great actor had taken on the role of Kingdom Come Superman, as recently depicted in the CW television event Crisis on Infinite Earths.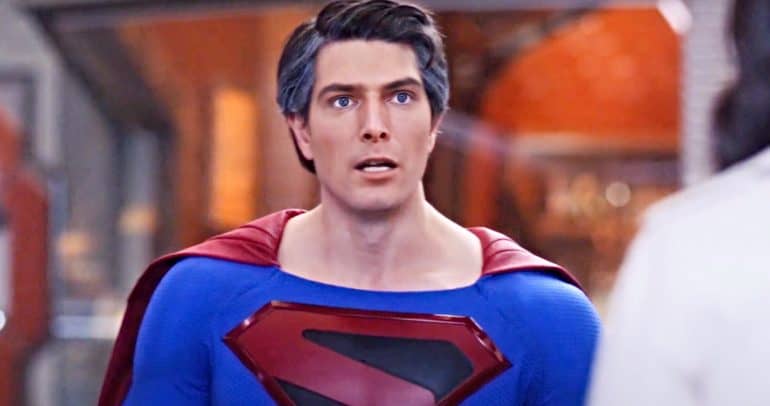 Crisis on Infinite Earths is the sixth annual Arrowverse crossover event and features episodes of the television series Supergirl, Batwoman, The Flash, Arrow, and Legends of Tomorrow on The CW.
In this action-packed show, the Monitor gathers Green Arrow, the Flash, Supergirl, Batwoman, Sara Lance, Ray Palmer, and several other heroes from throughout the multiverse to stop the Anti-Monitor from destroying reality. The crossover's events result in the Arrowverse being rebooted, which affects the entire series.
The Deepfake clip shows an excerpt from the CW show where Brandon Routh and Tyler Hoechlin battle against one another.
However, in this version Routh's face is replaced by that of Christopher Reeve- and the results are mind-blowing! It's as though Reeve is genuinely playing the character himself. This might have a lot to do with the fact that Routh's Superman embodies a lot of the same characteristics as Christopher Reeve's did. In fact, many have often compared just how similar the two are.
The clip certainly is a much-welcomed reminder of how good Reeve was as the Man of Steel. Hopefully, we get to see more Deepfake videos like this soon.
Do you think Christopher Reeve would have been a good Kingdom Come Superman?