It seems Christian Bale hasn't written off the idea of returning to play Batman one more time (a fourth appearance) in a DCEU or DC film. There's one condition, however: Christopher Nolan needs to direct.
According to a recent interview with ScreenRant, the Oscar-winning actor is open to the idea of donning the cape one more time if he is joined by his The Dark Knight Trilogy director, Christopher Nolan. Together, the duo made three highly successful Batman films, Batman Begins, The Dark Knight and The Dark Knight Rises — raking in billions of dollars at the worldwide box office.
When asked about reprising Batman in the DCEU, or another DC film, Christian Bale was quick to point out that nobody has asked or contacted him as yet. "No. No one's ever mentioned it to me. No one's brought it up," the 48-year-old actor said. "Occasionally people say to me, 'Oh, I hear you were approached and offered all this." And I'm like, 'That's news to me. No one's ever said that.'"
But before committing himself to doing any more Batman films, Christian Bale admitted that he has in fact made a pact with Nolan and that he won't do anything without him. "I had a pact with Chris Nolan. We said, 'Hey, look. Let's make three films, if we're lucky enough to get to do that. And then let's walk away. Let's not linger too long.' In my mind, it would be something if Chris Nolan ever said to himself, 'You know what, I've got another story to tell.' And if he wished to tell that story with me, I'd be in."
Of course, the franchise has moved on since The Dark Knight Trilogy ended. We've had multiple actors play the Caped Crusader since then, including Ben Affleck and Robert Pattinson.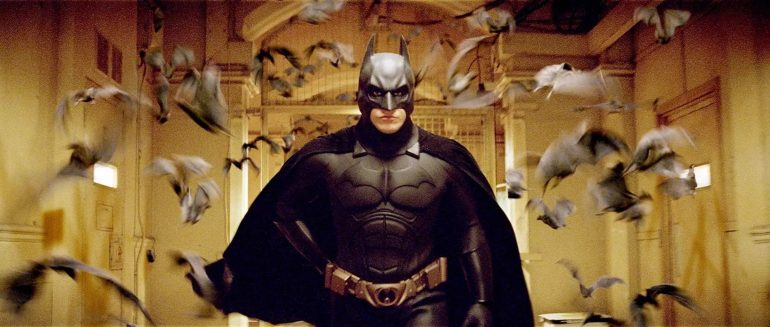 When asked about his thoughts on the recent film directed by Matt Reeves, Bale confessed that he had yet to see The Batman. "I still haven't seen it. I will see it," Bale recently told Variety. "Listen, mate, it's amazing how few films I see. Every director I work with, I've seen a couple of their films and they're always looking at me going, 'Are you kidding?' I like to really savour films and I don't watch too many. But I will, I certainly will."
"Robert is an absolutely wonderful actor. We bumped into each other, talked a little bit about it ahead of time, and I heard wonderful things," he added.
Batman isn't the only comic book character Christian Bale has played either. He can be seen in the upcoming Thor: Love and Thunder, where he plays the villain, Gorr the God Butcher.
Tell us, would you like to see Christian Bale return as Batman in another DC film?