Before I delve into the few criticisms I have of the film (a SPOILER FREE review, I promise), I want to express how much I enjoyed Brightburn.
While far from being a novel premise, having been repeatedly poked, prodded, tested, and explored from virtually every conceivable angle in comics and books, Brightburn still feels like a story we've been desperately waiting for someone to explore via film. James Gunn (producer) has certainly delved into the world of gritty superhero realism before with his 2010 cult hit Super. But, in so doing, he deftly managed to ignore the simple, exciting, and terrifying premise constantly staring every Man of Steel fan in the face; what if Superman had just started out bad?
Like, you know… most children.
Brightburn wastes no time jumping into this far more likely and inevitably bloody 'what if?' scenario, starting small, but escalating quickly. Director David Yarovesky is both kind and keen enough to not waste our time outlining an origin story that, by now, even the isolated Vale do Javari tribe hidden deep in the heart of the Amazon jungle are painfully familiar with. Instead, he seems to take considerable pleasure in surprising the audience with an escalating series of delightfully gristly scenes, each time drawing us closer and closer to the guts and gore, both literally and figuratively, until the camera seems nestled right next to your ear and you can almost hear him whispering, "You're not in Smallville anymore…"
And there… is where it stops.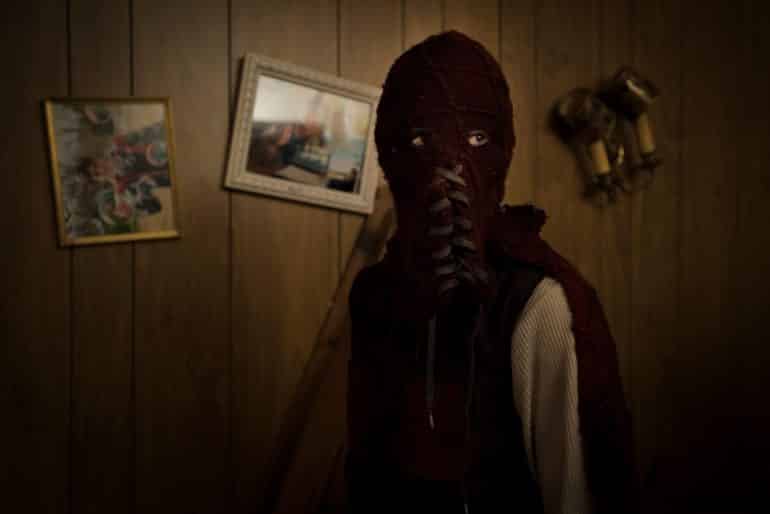 Brightburn has just the right amount of kick-ass moments to make it good, but not enough to make it great. And believe me; I really wanted it to be great. The film delved no deeper than what we got in the trailer. As a dark parody of the world's most beloved superhero, the stage was perfectly set to begin exploring a veritable gold-mine of character motivations, discoveries, developments, conflicts, traumas, and world building. Unfortunately, very little effort is put into character growth, leading to several scenes that feel forced, unlikely, and occasionally unbelievable. Consequently, I felt rather disinvested during the emotional climaxes of the film; I knew what Yarovesky wanted me to feel, but I simply didn't.
To my knowledge, Brightburn is only David Yarovesky second feature-length stint in the director's chair, and it shows. While the film clearly benefits cinematically from Gunn's influence, the pacing through the first half feels unnatural… almost too methodical. And just when you think you're about to get a second act, the action leaps up and barrels straight through into the third. It left me strangely conflicted; thoroughly excited by the admittedly beautiful, often horrifying, and inarguably tightly directed action sequences on screen while simultaneously feeling incredibly unsatisfied.
One can't seem to shake the feeling that Yarovesky is trying to emulate Gunn's sudden and explosive rise to cult, and then A-list, stardom – an inkling that is only reinforced by their longstanding friendship and frequent collaborations. Gunn jumped from the sci-fi-horror romp Slither to the gritty superhero-reimagining Super, then straight on-and-up to Guardians of the Galaxy. Yarovesky… shall we say, "hopped"?… from the sci-fi-horror romp The Hive to the gritty superhero-reimagining Brightburn. But as much as I enjoyed Brightburn, I think we can probably all agree there are no Guardians in his near future. Yarovesky can certainly direct a scene, but Gunn knows how to tell a story, and therein lies Yarovesky's failing.
I guess you have it, or you don't.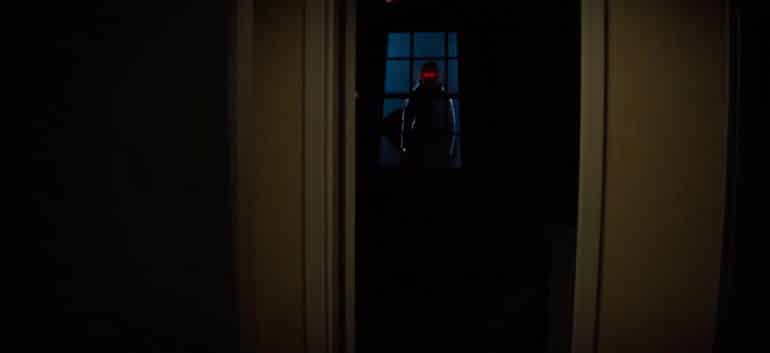 Besides these few criticisms, however, Brightburn is still worth a watch – but maybe with slightly lower expectations.
The film would have benefitted greatly from an extra 20 or 30 minutes of story development if only to give us a few extra jump scares, cinematic one-shots that weren't already spoiled by the trailer, and a smidge of emotional connection, but what's there is still thoroughly entertaining. Similarly, scattered easter eggs, including a reference to Rainn Wilson's The Crimson Bolt from Dunn's classic Super tease at a Dunn-inspired superhero-horror universe.
Just that is enough to start me jonesing for a Brightburn sequel.
The Review
Brightburn
Almost the movie we've been waiting for.