The Barbie Movie Cinematic Universe doesn't get enough love. For decades, we've watched some amazing animated movies step into the light, but the mainstream audience doesn't seem to gravitate towards it. That's fine though, there's a level of personal connection that we share with these movies that have carried us through childhood.
From the large collection, there are Barbie movies that deservedly rank better than others, so we thought it will be fun to check them out. In this list, we'll show some love to our favourites, and maybe throw a little shade at the movies that just didn't seem to cut it for us.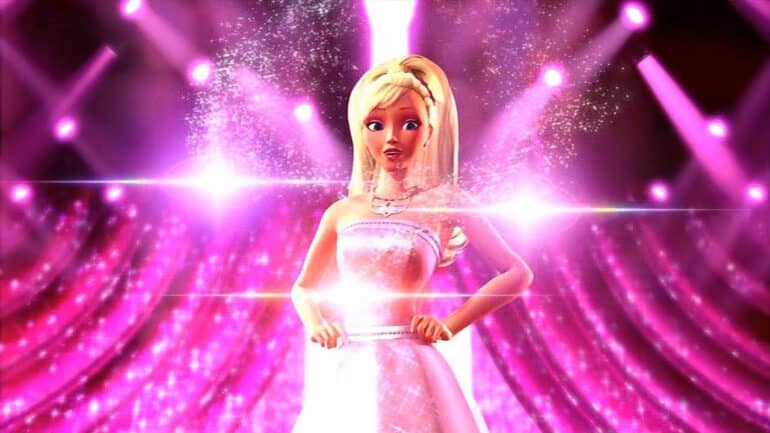 10. Barbie: A Fashion Fairytale (2010)
This is considered one of the 'newer' Barbie movies, and it is pretty special, don't get me wrong. But, A Fashion Fairytale was very drab with its story. There wasn't anything that was captivating about the characters.
In fairness to Ken, he is an absolute gem, and he was a show-stealer in this movie. All his scenes were amazing. Other than that, the costumes were gorgeous and Paris was a fun setting with amazing visuals.
Still, we just can't get past the boring plot and "Flairies". Seriously, Flairies. That's the cheesiest name for fairies that we've ever heard.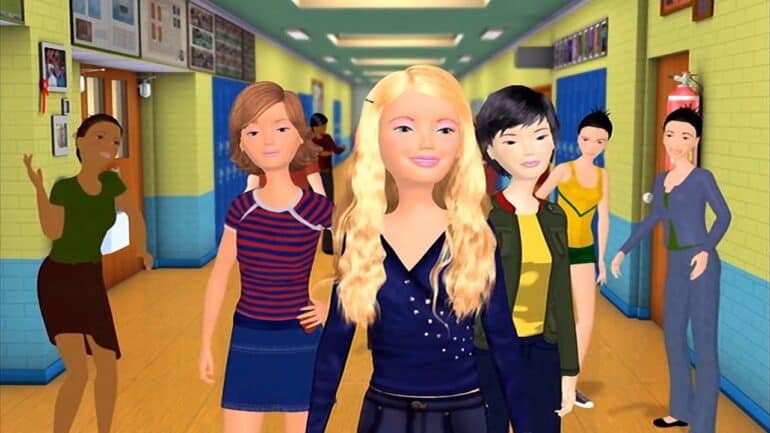 9. The Barbie Diaries (2006)
This movie has the face only a mother could love. The animation was- to put it bluntly, awful. They made Barbie look like a chewed up Bratz doll and I could never get over the betrayal of its animation. For what it lacked in beauty, it made up for in heart.
This movie had a fun storyline that took place in high school. It tried a lot of new things for the Barbie series and while that was great, I never want to look at it again.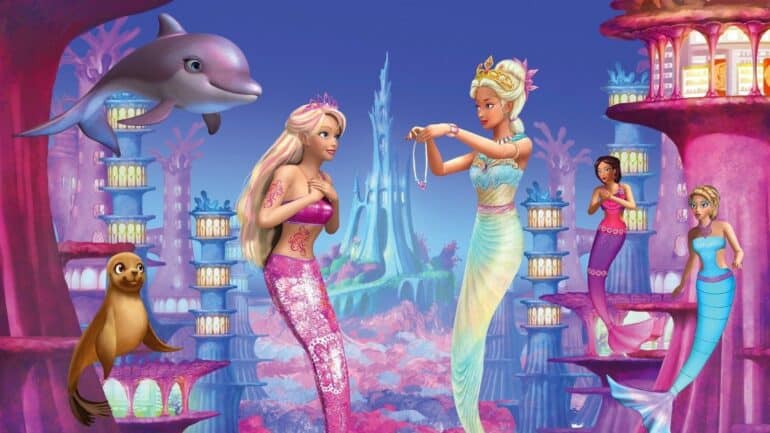 8. Barbie in a Mermaid Tale (2010)
This movie is a perfect watch for summer nights where you and some friends get together, enjoy some Barbie and dream of fairies and magic lands. Its value is mostly from how it made us feel when we saw it. Beyond the emotions, this Barbie movie actually has a pretty convoluted story, and although Merliah was a great main character, the issues with storytelling in this can't be ignored so easily.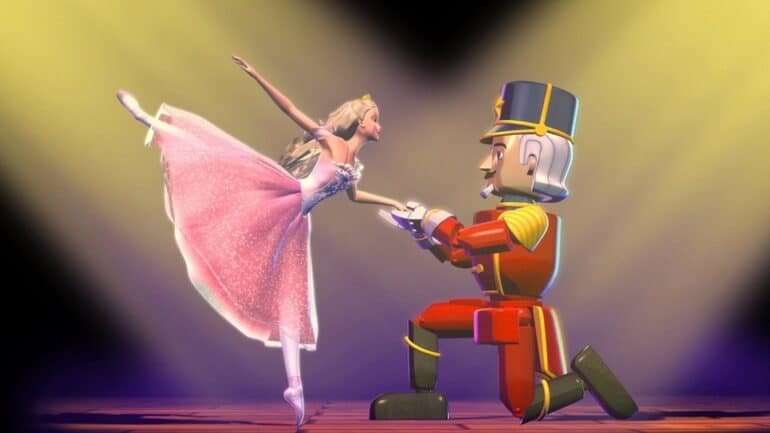 7. Barbie in the Nutcracker (2001)
In this movie, Barbie engages in a classic Christmas adventure. Our leading lady is Clara, a damsel that receives a wooden Nutcracker from her aunt. However, this present isn't as ordinary as it originally seems. When the nutcracker eventually comes to life, it's to help Clara ward off the evil Mouse King.
The story is enjoyable in the moment. It's a Christmas movie. That's the best way to describe it. Not really a memorable Barbie movie in our books.
6. Barbie Fairytopia (2005)
As a kid, Fairytopia kept me up at night. This movie captures the magic of Barbie in ways that can only be expressed by seeing the movie yourself. It was honestly a moment in of itself. It introduced us to Bibble, and we can't thank this movie enough for such an iconic character.
Checking out Fairytopia today, I'm not sure what kid me was feeling.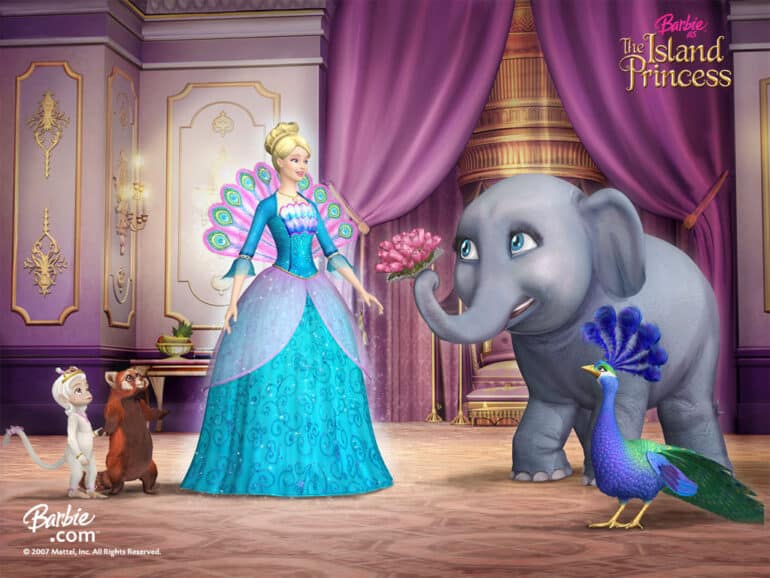 5. Barbie as the Island Princess (2007)
The Peacock inspired dress from this movie is perfection. It deserves a top spot on this list just because of how awesome it was. The Island Princess is a musical that kept on giving. All the songs blended well into the storyline. It never felt like it was a random sequence of breaking into song and dance. Barbie was great in this, and the supporting cast didn't slouch either!
4. Barbie Princess Charm School (2011)
This movie might have continued the hidden princess trope, but it executed it so well that we can't help but appreciate the cliché. The soundtrack is funky, and it's got an interesting villain.
The Princess Charm School felt like something made for fans of Gossip Girl and other preppy teen dramas. For a Barbie movie, it still managed to be very entertaining.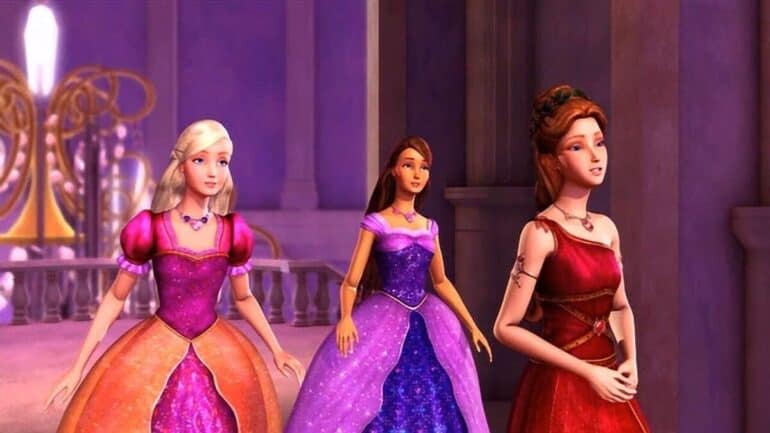 3. Barbie and the Diamond Castle (2008)
Barbie and the Diamond Castle felt like the ideal princess adventure. It was quite Disney-esque, but it still retained its own unique charm. Liana and Alexa are the definition of friendship goals in this movie. Naturally, they are also super successful entrepreneurs like the girl bosses they are.
The main villain also has an entertaining sidekick that perfectly embodies chaotic energy, and we love him for that. The animation was also superb on this. All in all a perfect Barbie movie.
2. Barbie and the Magic of Pegasus (2005)
One thing we need to point out is that The Magic of Pegasus is an S-tier Barbie movie. It doesn't just tell a great story, but it also pioneered a new generation of Barbie movies.
Annika is my favourite Barbie protagonist. She's not only a princess but also a talented ice skater. Her charm is felt throughout the film. Her figure skating skills were not only on display on land, but also in the sky.
Shiver was an adorable sidekick and the best of all Barbie movie sidekicks. Also, we couldn't help but hate Wenlock. A villain that was fun to hate. It was way too satisfying to watch the girls take him down at the end.
1. Barbie in the 12 Dancing Princesses (2006)
The dancing in this Barbie movie is fabulous. I'd say it's the best among the Barbie movies on this list. The 12 princesses all have distinct personalities, and the charm of sisterhood is in full swing with this movie. Watching them all work together is endearing.
The magical animals are also super cute and supportive of the princesses. Seeing them dance in sync was inspiring to say the least. If you didn't have an aspiring dream of becoming a ballet dancer as a child after watching this movie, maybe you need to watch it again!
What's your favourite Barbie movie?
There you have it! The best Barbie movies ranked. We'd like to think that this list does the movies justice, so let's hear it if you agree or disagree with our rankings.