The world of laptops is about to explode. That's thanks to the newly revealed ASUS Zenbook 17 Fold OLED.
Each new iteration of the laptop released year-on-year has been excellent, adding more performance into smaller frames, better visuals, improved gaming and much more. There has always been a positive insight into what's around the corner. This is especially true from the likes of ASUS, with previously-launched products like the Zenbook Duo range.
However, nothing quite prepared me for the impressive ASUS Zenbook 17 Fold OLED. Although I won't be covering an in-depth review at this stage, there are some key talking points for the hands-on review.
Under the Hood of the Zenbook 17 Fold
Let's start off with the specifications. We know that ASUS has always been leading the way in this regard. However, with the new form factor, it may be challenging to fit that same hardware into what is effectively a tablet.
Needless to say, ASUS found a way to pack in top-level hardware, which includes the 12th-generation Intel Core i7-1250U CPU 1.1GHz. Compared to the more advanced Core i7 12700H, the 1250U is a lot more efficient, although being slightly down on overall performance. This is a crucial element of the design and performance of the Fold, which would directly affect the battery life.
The ASUS Zenbook 17 Fold OLED also makes use of integrated graphics, which is the Intel Iris Xe Graphics. Although you may not be able to run the latest AAA titles on full graphics settings, the GPU supports slightly larger than 2K viewing.
Further to this, it also sports 16GB DDR5 RAM and a large 1TB m.2 NVMe PCIe SSD.
Overall, the specifications are quite impressive, even for many of the top laptops on the market. And to fit all that into this new form factor makes it all the more impressive.
That 17" Foldable OLED Screen – The Wow Factor
On the large display itself, the device has a 17.3" foldable, OLED touchscreen. That's quite a mouthful but rather an impressive arrangement when it comes to the screen. And this is definitely the focal point of the laptop, bringing with it a host of new functionality and use cases. Having played around with the device in various situations, the potential is endless.
The display has a 2,560×1,920px resolution. This isn't quite 4K but larger than 2K – so somewhere in between with a 4:3 aspect ratio. Other standout features include the 0.2ms response time, 500 nits HDR brightness and an 87% screen-to-body ratio, which is also very impressive.
But, there's still more when it comes to the screen, with various support and certifications to boot. For starters, it has a 100% DCI-P3 colour gamut and a 1,000,000:1 contrast ratio. This makes for some bold colours and deep blacks. Added to the colour gamut is the VESA certification for HDR True Black 500, as well as being PANTONE validated. Even on many high-end laptops, you won't find its screen packed with these many certifications.
While a folding screen is already impressive in itself, the ASUS Zenbook 17 Fold OLED comes with a unique feature. Its accompanying Bluetooth keyboard can slot onto the screen using magnets to keep it in place. However, what's great about this is that when it slots into place, it is automatically detected and switches to laptop mode. Essentially, this halves the required screen and switches resolution as well. It works quite seamlessly, as you can attach and detach as you work without any issues.
The Zenbook 17 Fold Packed to Go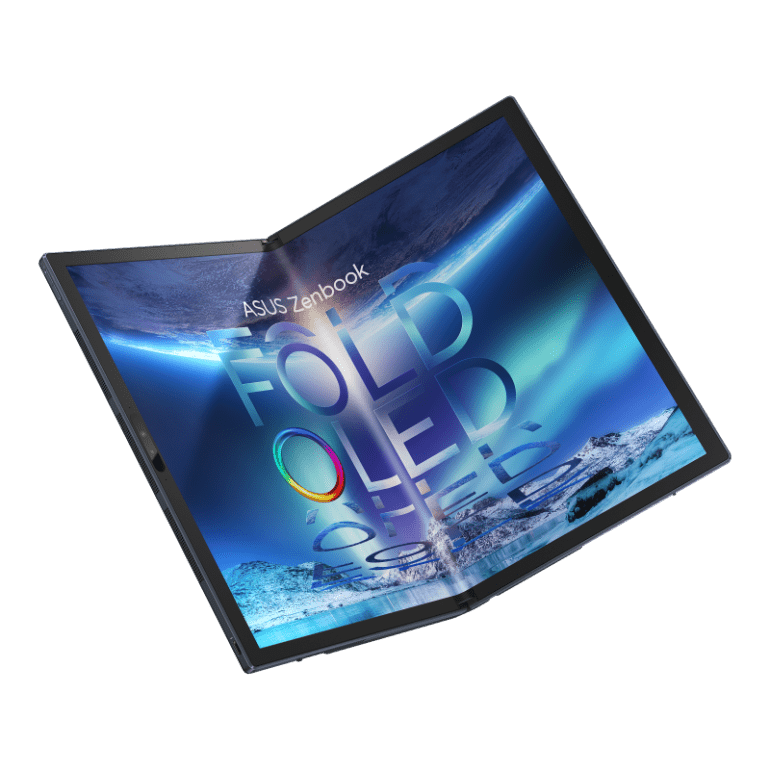 While most modern laptops are very lightweight already, there are still certain levels to aim for on the top-tier models. Many of the Ultrabooks aim for a sub-1.5KG benchmark and that's exactly where the ASUS Zenbook 17 Fold OLED lands. At 1.5KG it is very portable, especially when you consider that it folds away to half the size when it's time to pack it up into its laptop bag.
Additionally, the frame size is also compact, measuring 378.5×287.6×8.7mm when unfolded and about 190×287.6×12.9mm when folded.
With a 75Wh Li-ion non-removable battery, it also has built-in performance to keep you working for hours at a time. Needless to say, there is a difference in battery performance when using it in laptop mode versus tablet mode, where only half the screen is powered on the former.
Pricing and Availability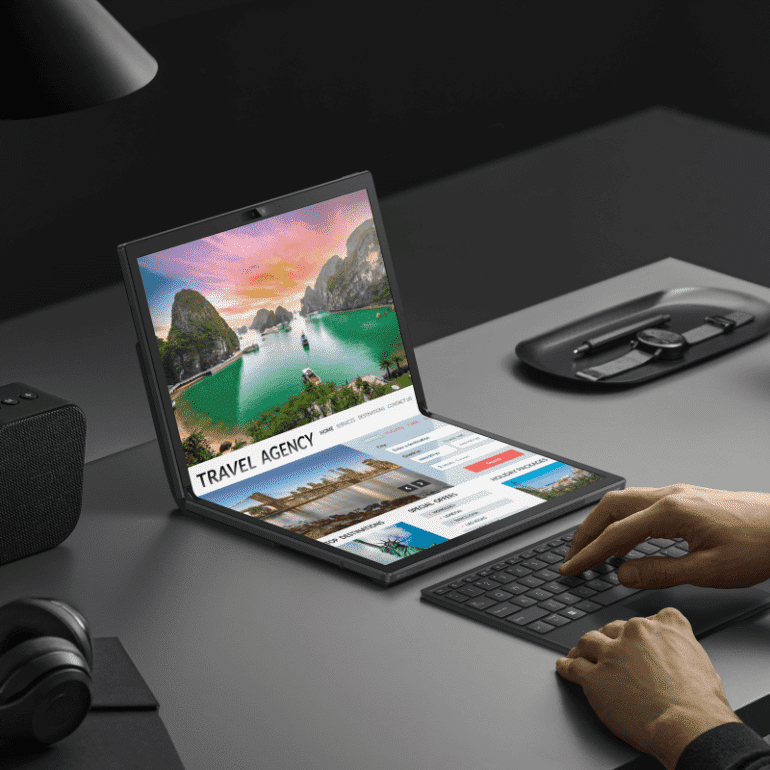 The ASUS Zenbook 17 Fold OLED is the next evolution in the laptop market. It is like nothing you've used before and provides the flexibility of use cases that are too many to list. Stay tuned to the site for the full review in a few weeks' time, closer to the official South African launch.
Speaking of which, the unit is set to land on our shores in Q4 of 2022 with pricing at R69,999.