When it comes to next-generation mobile gaming, there is almost always one brand that stands out. ASUS has delivered on user experiences and active community with improvements year-on-year with some of its biggest releases. This has been reflected in its sales growth in both the business and gaming sectors of the laptop market. Last week, the brand launched its latest flagship mobile gaming unit, the ASUS ROG Strix Scar 18. 
RELATED: ASUS ROG Strix SCAR 17 G733 (2022) Review – Incredible Performance
There was already quite a significant amount of buzz surrounding the ROG Strix Scar 18. The buzz was confirmed at the official launch last week, featuring its next-generation hardware and all-new features. All of this raised the bar over its predecessor, the ROG Strix SCAR 17, which I reviewed last year. But, there is still the matter of real-world tests, as well as the comparison over the previous unit.
Build and Design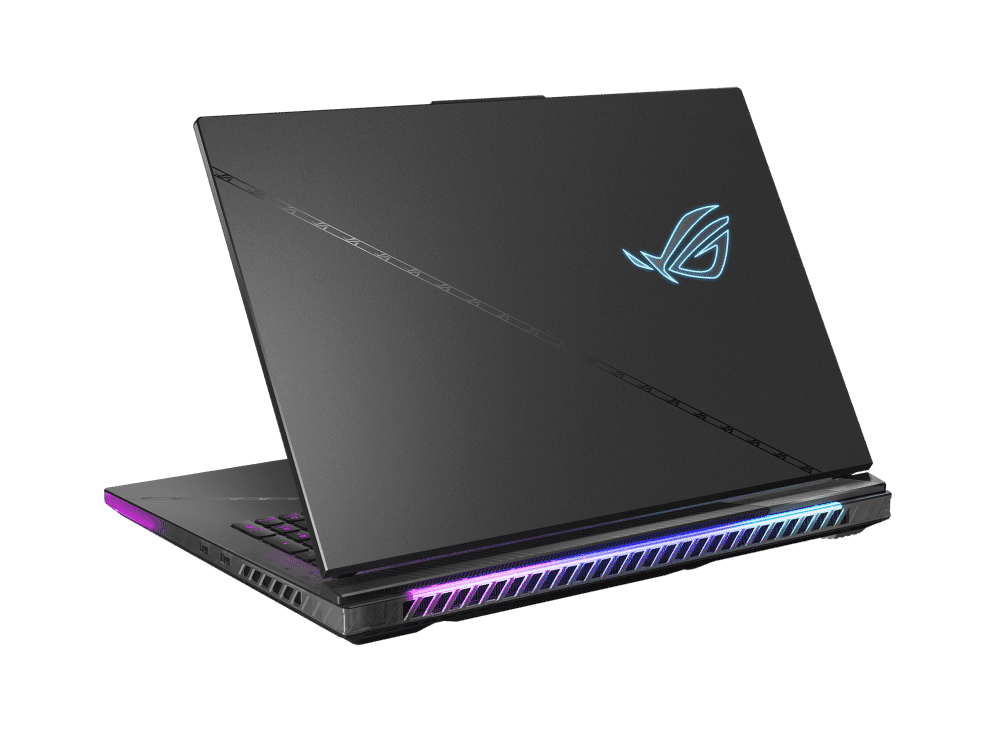 Unboxing the ROG Strix Scar 18 was much different from the experience in previous reviews. The packaging slides open as opposed to the opening of the conventional lid. There is also a graphical element to the packaging, a comic strip with superhero characters in black and white.
Upon unboxing, there is a familiar feel about the design. Although you're now presented with a much more matte finish, you're still presented with the now classic, diagonal lines from the ASUS brand. This diagonal line has the ROG logo within it, repeated numerous times throughout. Then, to round off the design on the lid, there's the customary ROG logo, quite large with LED lighting. Overall, the lid is quite tame by design standards. However, this is just the way I prefer it.
Switching to the rest of the frame, the most notable inclusion is the large vents. With its newly designed internal cooling system, a lot more air flows through the unit. There are two smaller-sized vents on the back end of the sides behind the ports. The vents are used as exhausts for hot air, with the intakes positioned below where there are three fans drawing in cooler air.
The intakes below also have a design approach, with the grille surrounding the fans featuring the ROG text. As a result, there is a bolder design beneath the laptop than the is on the top on the lid, which is quite an interesting choice.
Another design change is the semi-translucent approach to the keyboard area. As such, you can see some of the internals around the motherboard. It's a nice touch for enthusiasts but also serves a dual purpose. While it allows users to see some of the internal circuitry, its matte finish also wards off a bit more fingerprint residue. However, if it does pick up a smudge or two, it is easily camouflaged by the design.
In the end, there is a clear design distinction over previous units. It adds a bit more flare without adding too many over-the-top design elements. Less is more. And the team has really pulled it off.
RELATED: ASUS Republic of Gamers Launch ROG Strix Scar 18 in SA
Screen and Display
Another of the changes on the ROG Strix Scar 18 lies in its name. With the Strix Scar 17 having a 17.3" screen, the Scar 18 upped the stakes with its 18" panel. The unit features the new ROG Nebula Display panel, codename NE180QDM-NZ2. This is an IPS panel that supports a 240Hz refresh rate but doesn't have OLED capabilities.
Further to this, it's not quite a 4K panel, with the display having a resolution of 2,560×1,600px. While there may be some debate over the naming convention at this resolution, the most preferred would probably be 2K.
It's not quite a matte finish but is definitely not glossy. This in-between state also provides anti-glare support, along with a great colour balance. This means it has a DCI-P3 rating of 100%. Additionally, it is also Pantone certified, which is great for all enthusiasts.
Lastly, it also supports Dolby Vision HDR, which provides improved lighting effects to improve both gaming and watching videos.
Despite its larger screen, it doesn't look that much bulkier than the previous range of Strix laptops. With a smaller bezel and its 16:10 aspect ratio, it allows the dimensions of the unit to be kept at a minimum.
Overall, the screen looks impressive, and with its refresh rate makes gaming even more immersive.
ASUS ROG Strix Scar 18 Specifications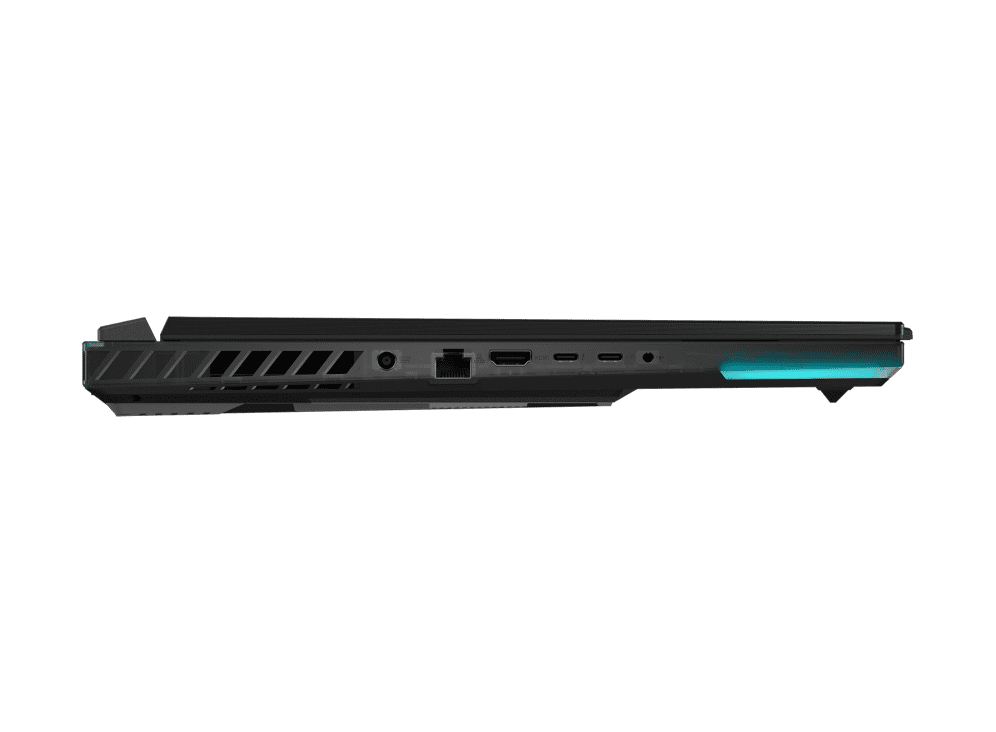 As a next-generation gaming laptop, the ROG Strix Scar 18 is packed with the latest and greatest. Firstly, it has the latest Intel chipset with the 13th-generation Intel Core i9-13980HX 2.20GHz CPU. With a total of 24 cores and a maximum turbo performance at 5.60GHz, there's quite a lot of performance to be gained from the processor. This is coupled with 32GB RAM, which is split into two 16GB modules.
While the CPU does gain quite a lot of attention, it is slightly overshadowed by the newly announced NVIDIA GeForce RTX 40 Series GPU. Packed inside the Scar 18 is the new NVIDIA GeForce RTX 4090 Laptop GPU, adding a level of potential gaming performance not seen on many laptops before it.
It also offers great performance from its storage options. It features a 2TB m.2 2280 SSD. After a bit of digging, I found that the code for this configuration is the Samsung 980 Pro SSD, which consists of two 1TB modules in RAID 0.
Although I was expecting Windows 11 Pro, the unit I tested featured the Home Edition. For most users, there won't be much of a difference overall, but if you're all about security, the lack of BitLocker and WIP may be a point of discussion.
Overall, there is quite a lot to write home about from the specifications. It's an impressive lineup of hardware to make any gaming enthusiast smile with glee.
Performance and Battery Life
When it comes to performances, the ROG Strix Scar 18 is unmatched. There weren't any tasks or operations I had issues with, as it breezed through all the conventional load testing. At times, it didn't even register 50% of the CPU capacity, which only really saw a spike during benchmark testing.
It's not a flawless performance, however. With the unit fresh from the factory, there were some bugs to iron out, which mostly consisted of a few firmware updates as well as some system tweaking using the Armoury Crate software.
After all the tweaks and updates, the complete testing yielded much better results overall. This was especially true of the battery life. Given the type of device, the configurations are almost endless when it comes to power modes or battery-saving modes.
Under conventional settings, battery life lasts about four to five hours under normal load. This includes medium brightness, Wi-Fi, browsing and a few videos. However, with the NVIDIA Optimus support on the power-hungry 40 series, you can disconnect the GPU completely to save even more battery life. When switching to this mode, you could eke out a further one to two hours of battery to extend periods between charges. This is especially useful during loadshedding when you don't often want to be playing games and draining the battery life.
That said, when you do push through on some hardcore gaming on battery, the average duration was just shy of two hours. There were times I scraped closer to the three-hour mark, but, in general, two hours was the standard. And this isn't bad when you consider its 2K, 240Hz gaming on Ultra, drawing from the 175W GPU.
In addition to this, the audio is also quite unique. I don't often touch on laptop audio capabilities, with most having reasonable or average sound quality. With the ROG Strix Scar 18, however, the audio is a lot more well-balanced and full. It feels rich and not too dissimilar from your conventional free-standing speaker configuration. There are also four speakers fitted, giving it a passive surround sound effect through the different channels. I really enjoyed gaming on the laptop even without needing to connect to my sound system.
Next-Generation Gaming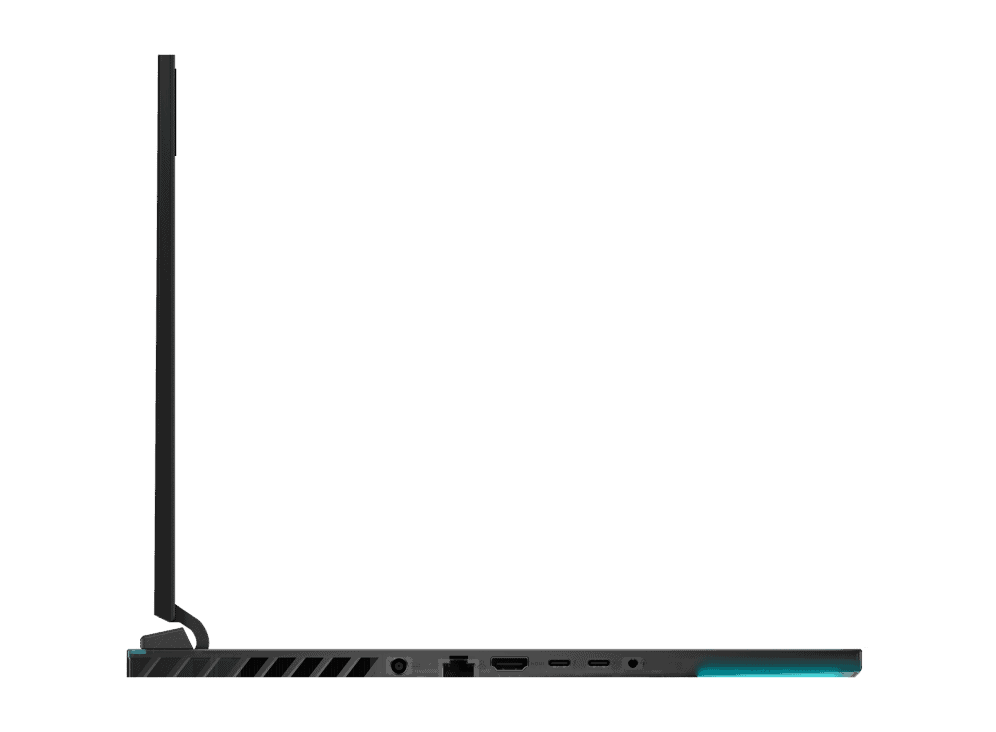 While general performance is a breeze for the unit, there's still the gaming aspect to consider. This is potentially what 90% of the use cases would be for purchasing such a beast of a gaming laptop.
As stated, the ROG Strix Scar 18 features the new NVIDIA GeForce RTX 4090 Laptop GPU. Although it is the highest variant of the mobile GPU chipsets, the specifications, and even the chip itself, are more in line with that of the desktop RTX 4080. That said, this is the most powerful version of the 4090 Laptop GPU, with 175W and overclocking support.
Testing a few AAA titles, I pushed each of them to its maximum graphics capabilities. Starting off at 1080p resolution, it was a joy to experience, with smooth graphics and almost zero lag through. Minus a few drops in frame rates, it kept a consistent 140FPS+ for most titles. For games like GTA V, the average was just short of the 150FPS mark. However, for titles such as DotA 2 and other MMORPG titles, this increased to around 190FPS. In between this were other games like Spider-Man and Witcher 3, and even the new Wild Hearts.
Switching this up to the max native resolution, FPS dropped between 10-20% overall. At 2,560×1,600px resolution, games were still above the 100FPS+ benchmark, which was great overall. It wasn't quite the heights of the 240FPS required to maximise the screen's refresh rate but fairly decent on all accounts. You could turn down a few of the ray-tracing capabilities of the game to boost this to reach 240FPS+, but there's no real point in that, to be honest.
There's still plenty of room for performance gains on this front, both from NVIDIA driver updates to ASUS ROG firmware patches as well. The level of gaming performance will definitely improve over time, which is a great prospect for any potential buyer.
Is It Worth Buying the ASUS ROG Strix Scar 18?
To say that the ASUS ROG Strix Scar 18 is a beast is a bit of an understatement. It's more akin to a beast on steroids, raw and untamed. You can through quite a lot of power behind almost any task you need to complete, and it gets the job done easily at that. Its gaming performances also leave you fully immersed into a different world.
ASUS South Africa confirmed limited quantities will be brought into the country at first. When you consider its R79,999 price tag, it's understandable. However, if you're set on building your own rig with similar hardware, you will definitely be able to save about 20-30% on the costs. But, when you factor in its built-in 240Hz screen, as well as its extreme portability and capability to support two hours of additional gaming during loadshedding, the price starts to align with expectations.
The ROG Strix Scar 18 is a great gaming laptop. While there are a few other competing laptops in this space, there aren't many other options available in South Africa. With a lot more potential to unlock, this unit can only get better with time, even if it's already one of the best gaming laptops I've reviewed.
The Review
The ASUS ROG Strix Scar 18 is quite a complete gaming laptop, bulldozing its way through tasks and providing the best gamign experience. If you have some cash to spare, then it's definitely a worthwhile purchase.
PROS
Updated yet minimalist design
LED lighting show
Next-generation hardware
Immersive audio
Brilliant gaming performance
Bright and bold IPS panel with 240Hz support
CONS
On the pricey side
Needs some tweaking for best results
Battery life could be better
Review Breakdown
Ease of Learning

0%

Ease of Use

0%

Design

0%

Performance

0%

Enjoyment

0%

Value for Money

0%